Tuna Sells for Record $3.1 Million USD at Tokyo's New Tsukiji Fish Market
That's roughly $5,000 USD a pound.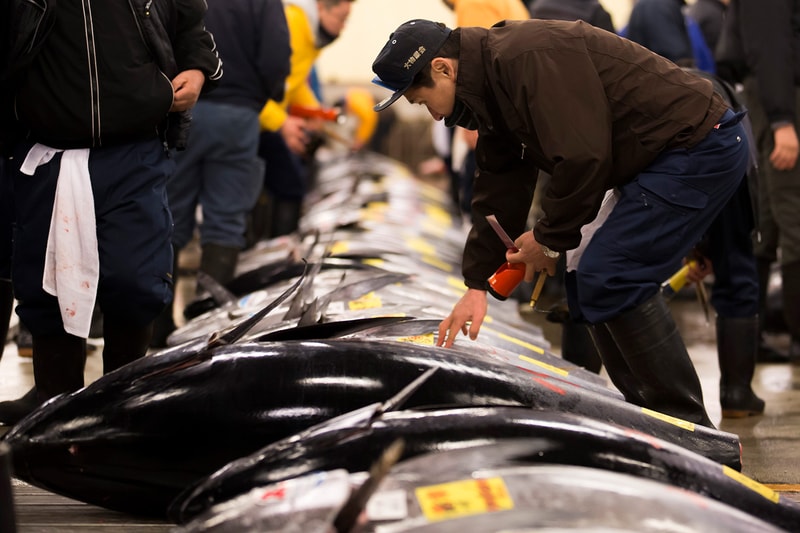 The latest big tuna auction in Tokyo's newly relocated Tsukiji Fish Market has created quite a splash. Kiyoshi Kimura of the Sushizanmai sushi chain has paid a whopping ¥333.6 million JPY (approximately $3.1 million USD) for large 613-pound tuna fish.
Kimura wins back his title for the most expensive price paid for a single fish at the new year's auction, where he reigned number one for six years straight before losing his title in 2017 to another sushi chain. When asked what he felt about the price after the auction, Kimura responded with, "The tuna looks so tasty and very fresh, but I think I did too much, I expected it would be between ¥30 million JPY and ¥50 million JPY, or ¥60 million JPY at the highest, but it ended up five times more." Kimura's buyer's remorse is justified as his ¥333.6 million JPY paid doubles what he paid six years ago.
It was reported the fish was moved directly to one of his restaurants located at the old Tsukiji Fish Market. With the number of tuna fish decreasing, the price of the threatened species continues to grow while remaining as one of the more popular fishes on sushi menus.
In other food news, Carl's Jr. partners with Beyond Meat to launch "Beyond Famous Star Burger."