Kiko Kostadinov Looks to Classic American Design for FW19
Backstage at the LFW:M show.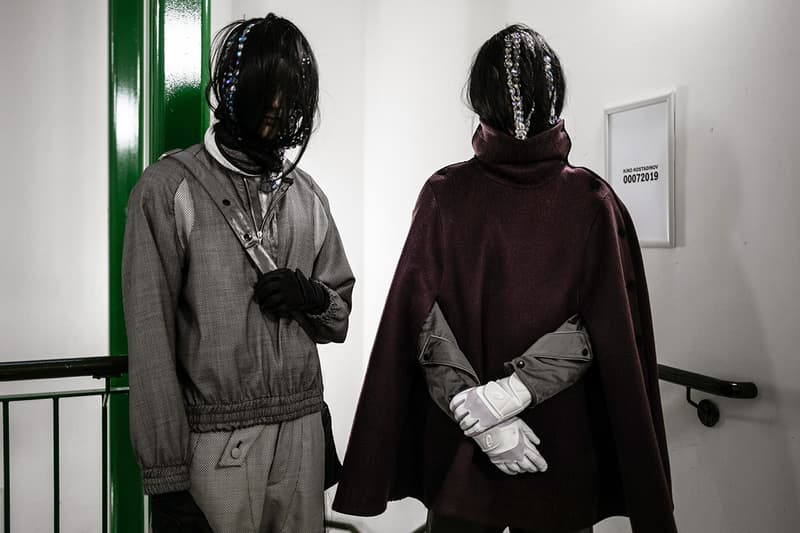 1 of 20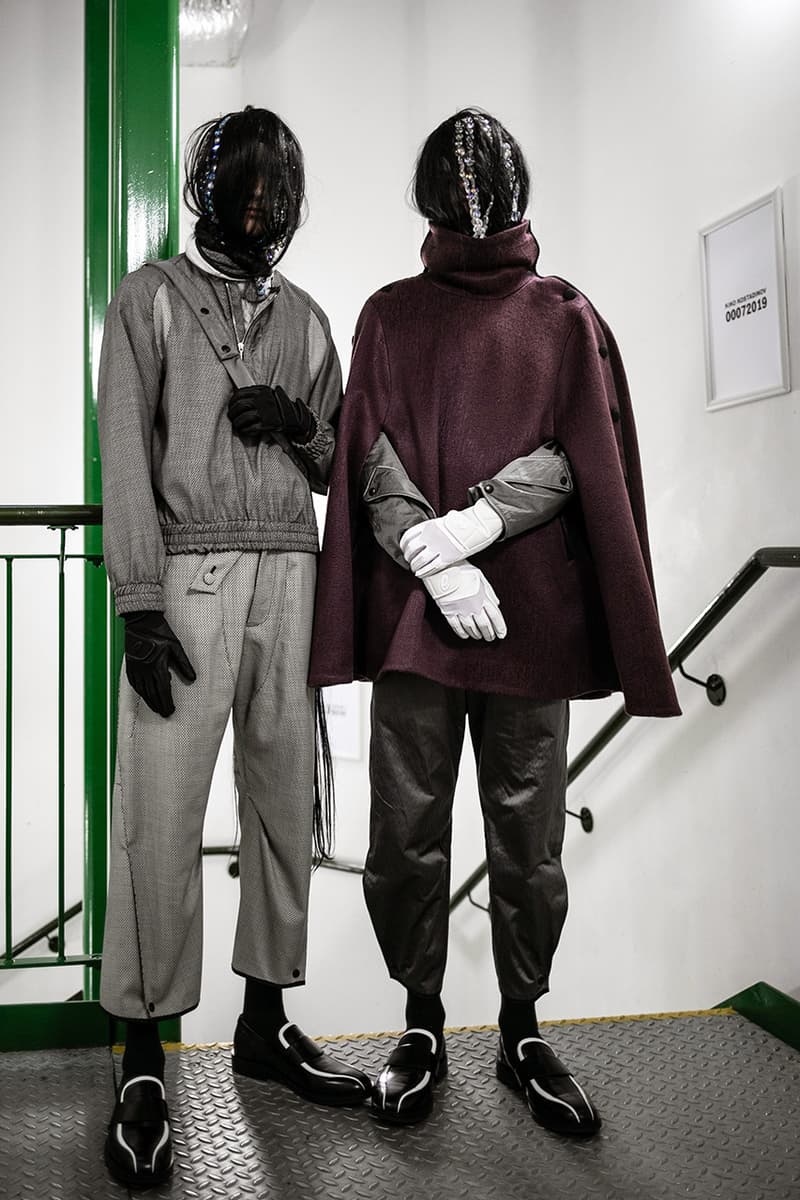 2 of 20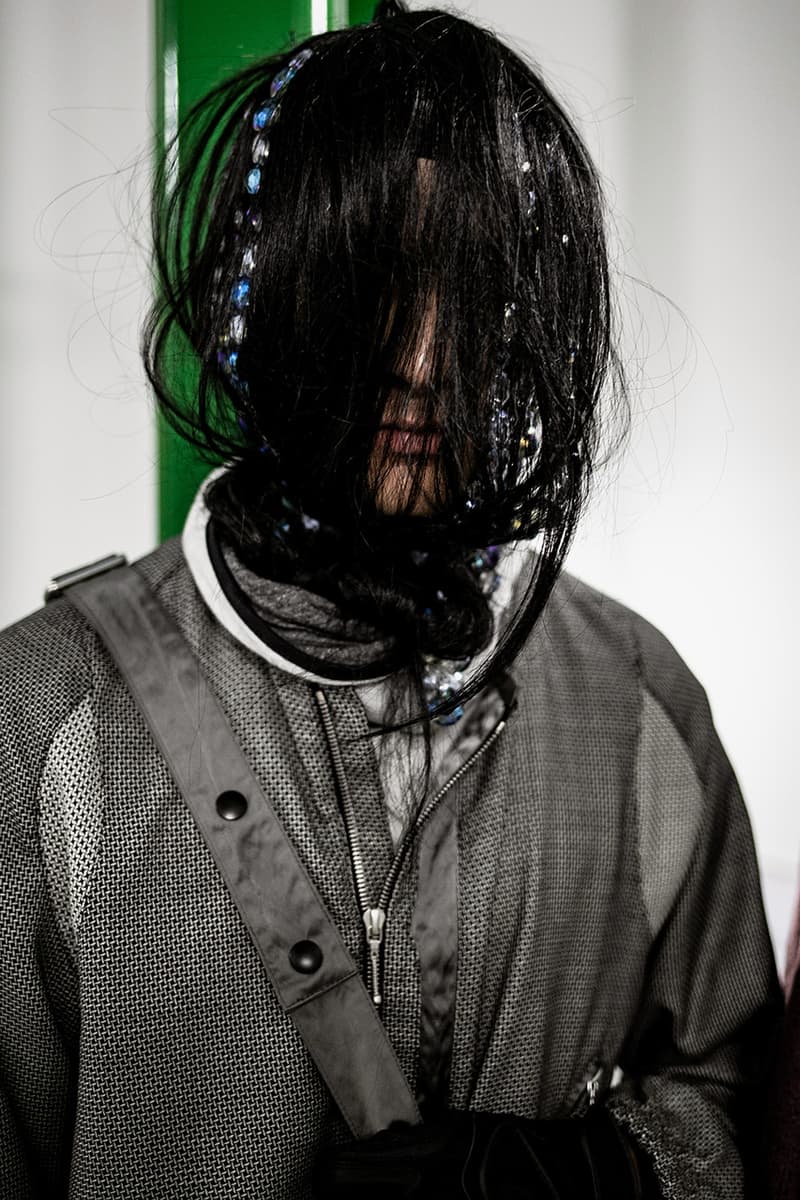 3 of 20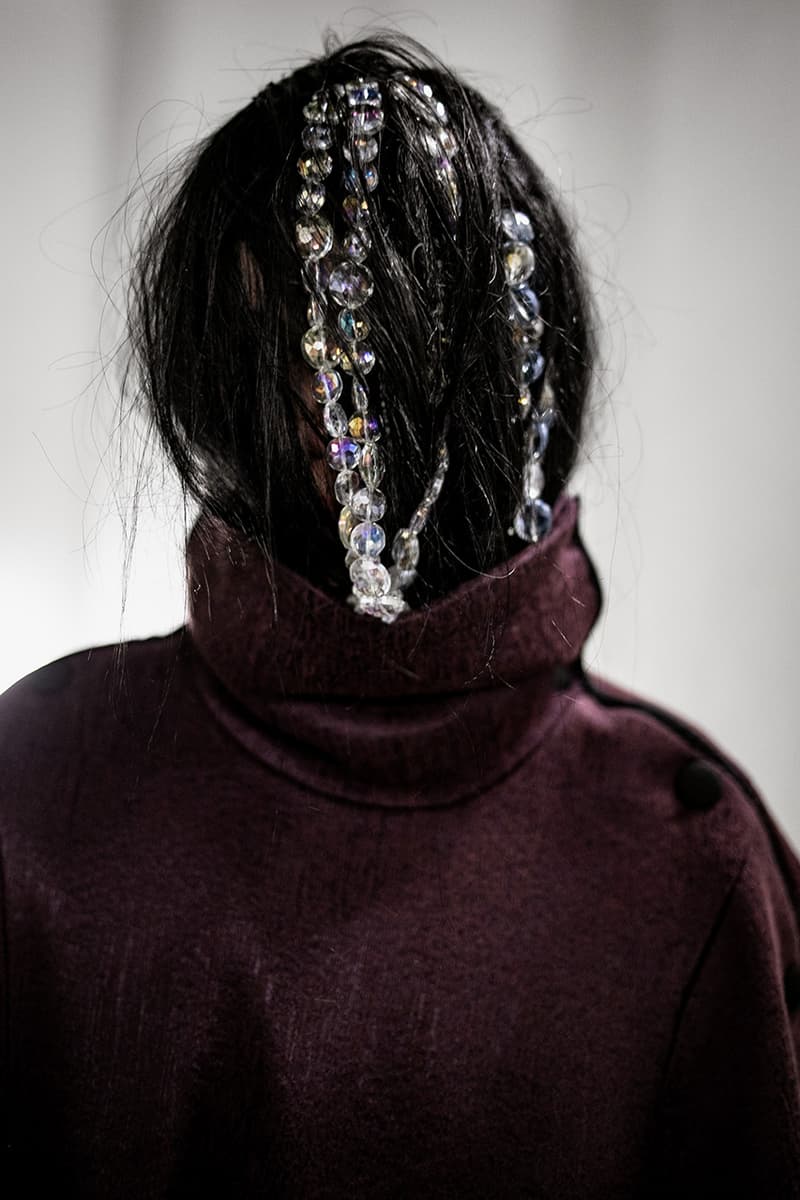 4 of 20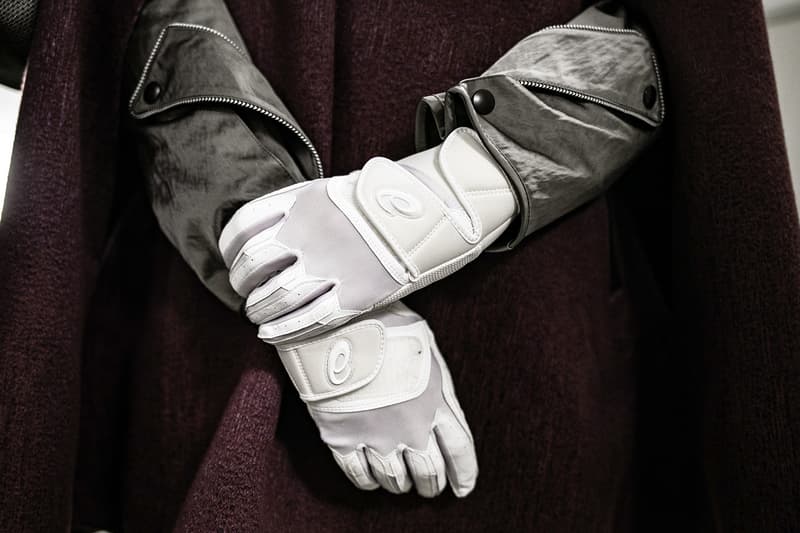 5 of 20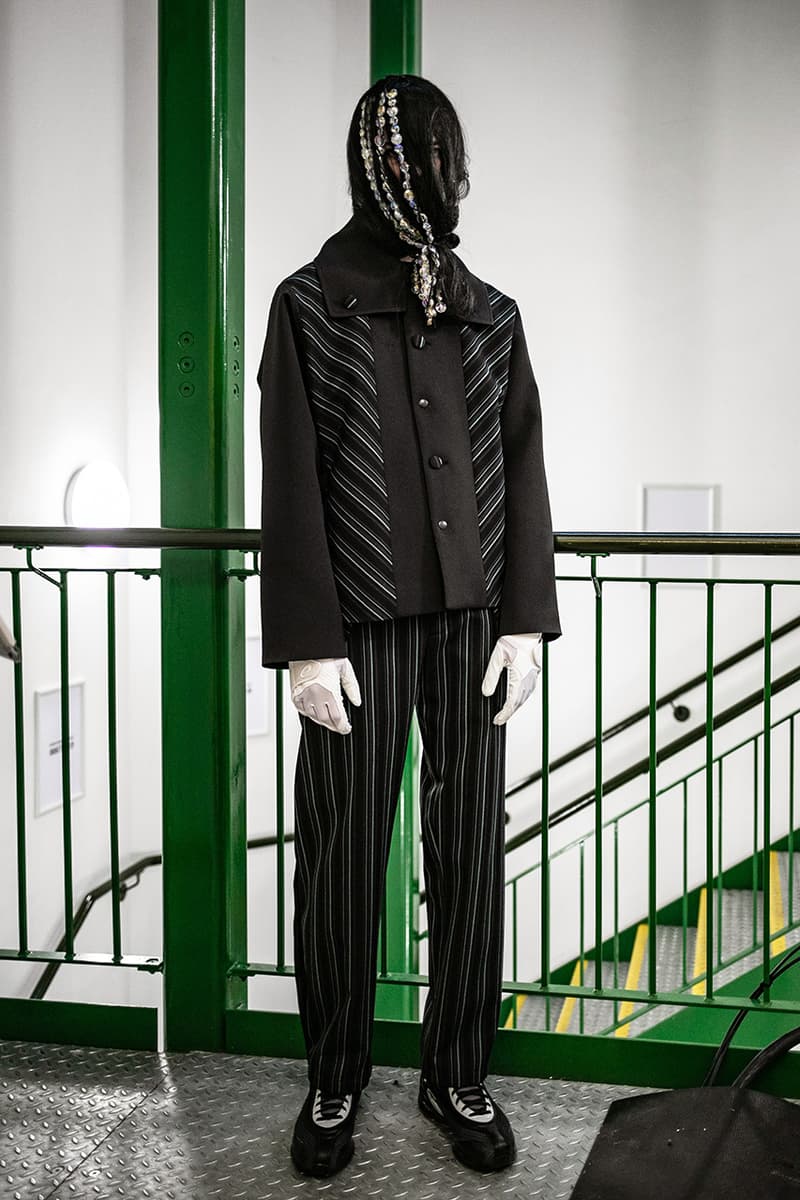 6 of 20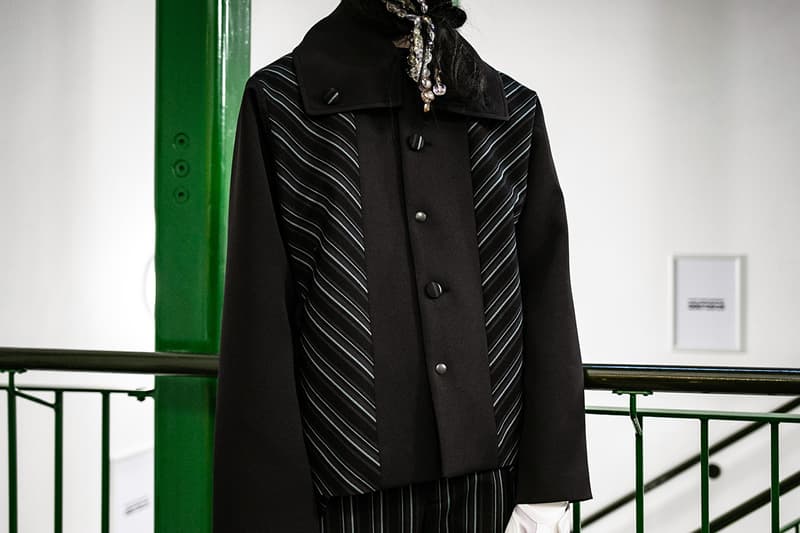 7 of 20
8 of 20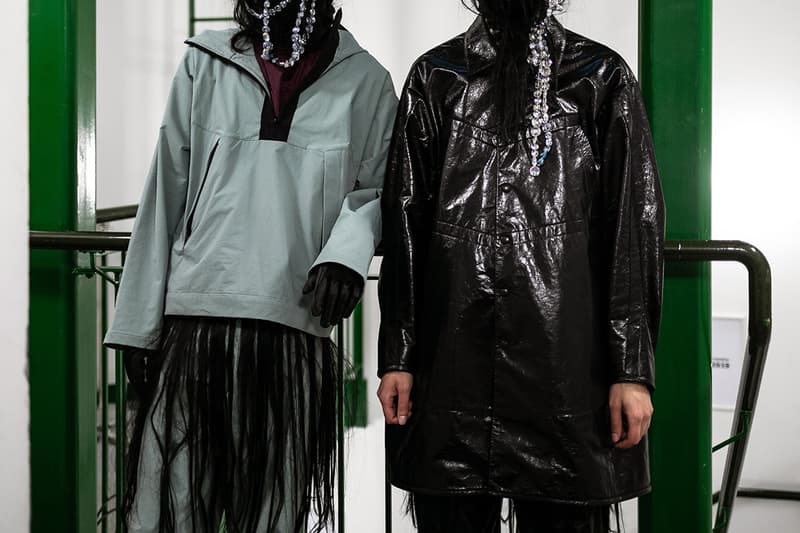 9 of 20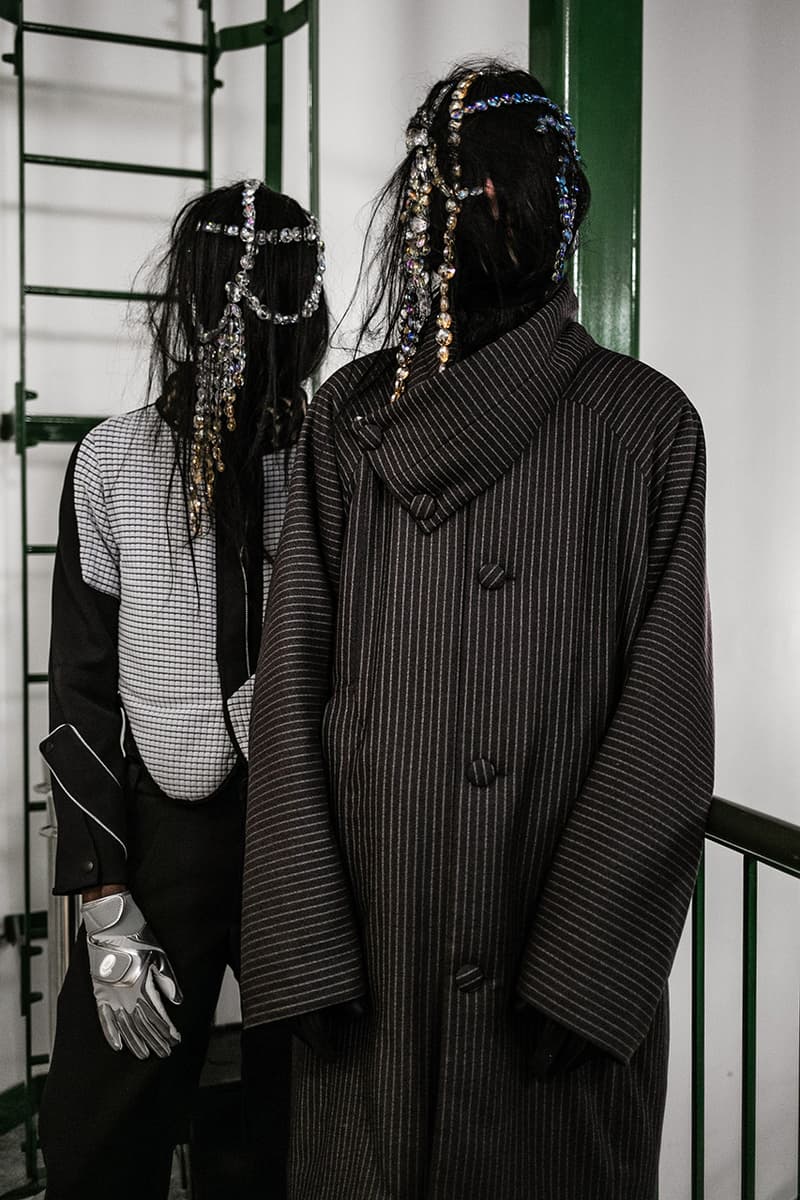 10 of 20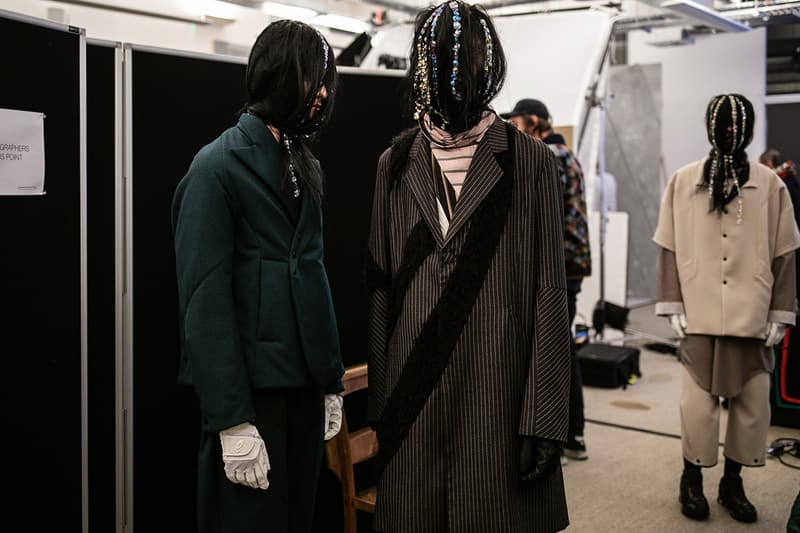 11 of 20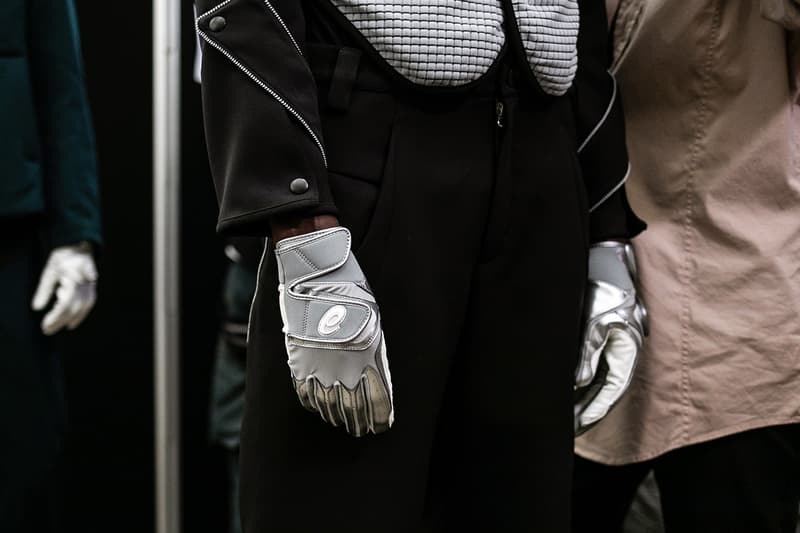 12 of 20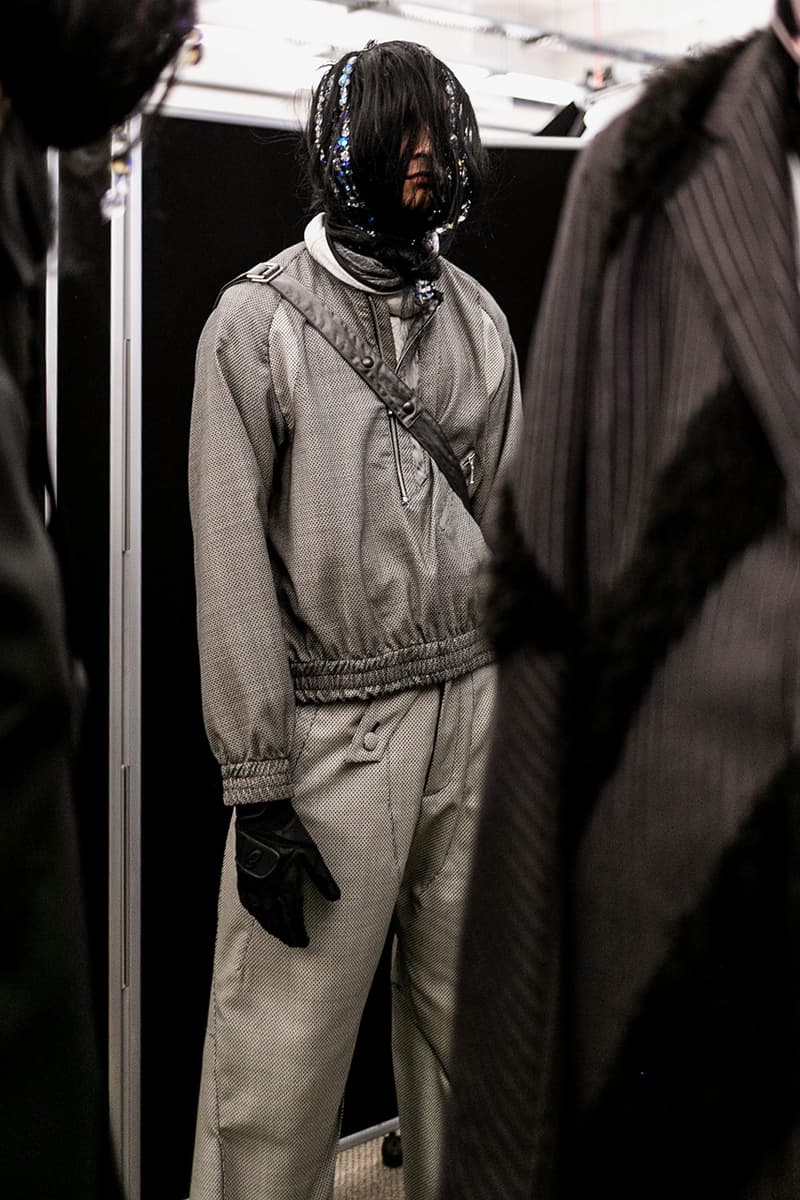 13 of 20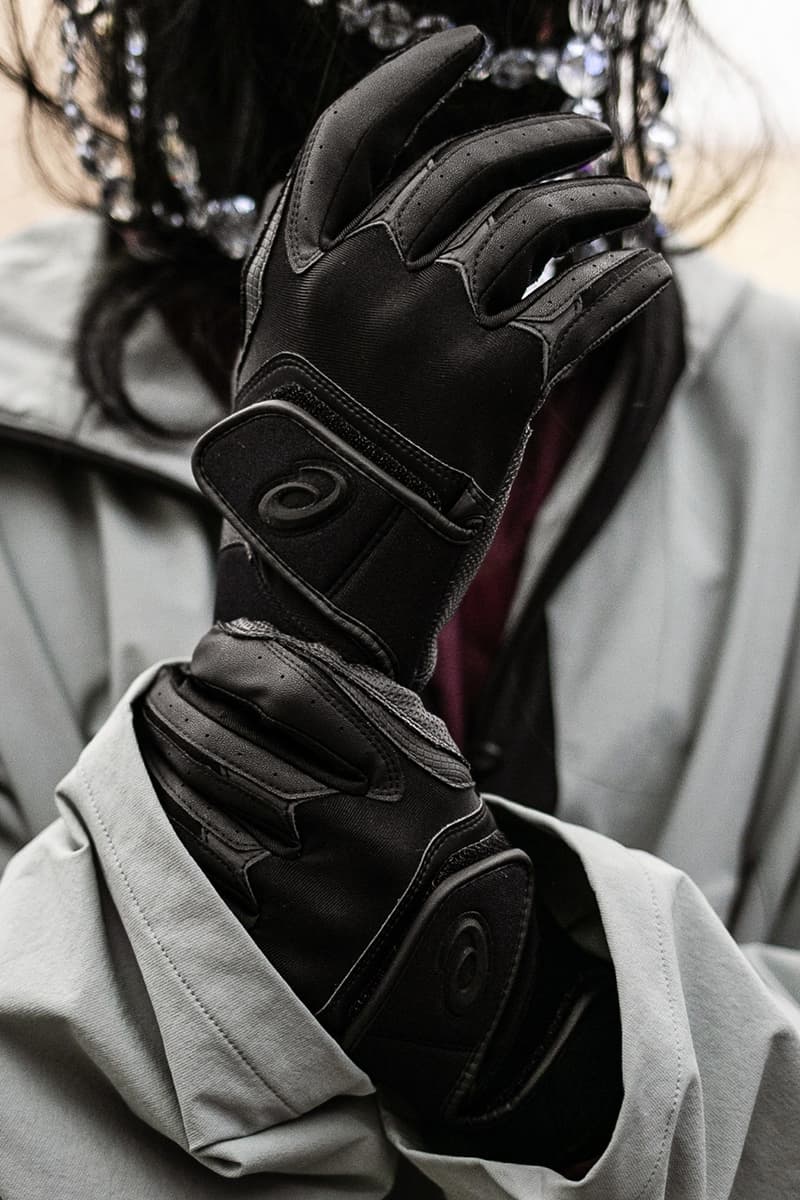 14 of 20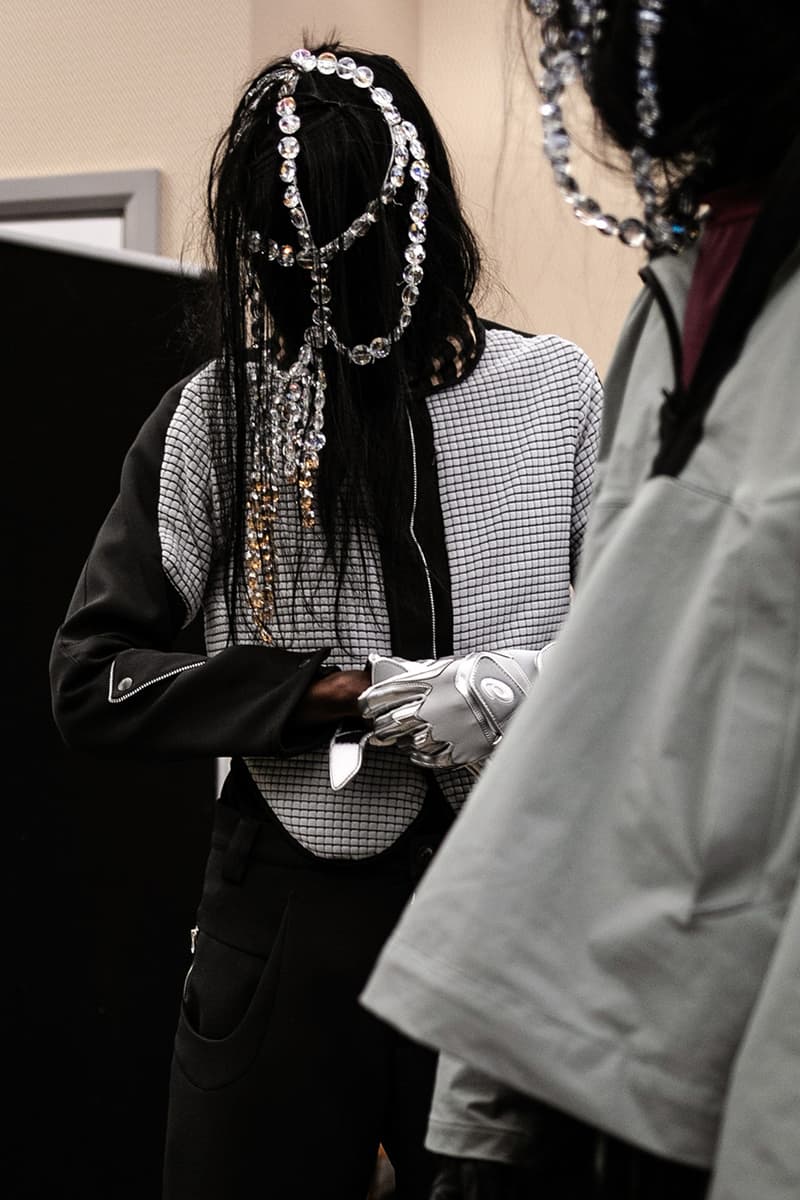 15 of 20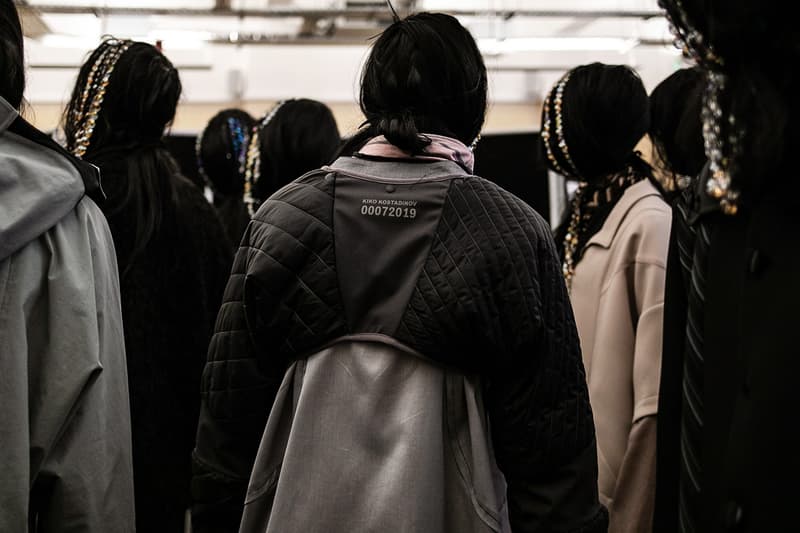 16 of 20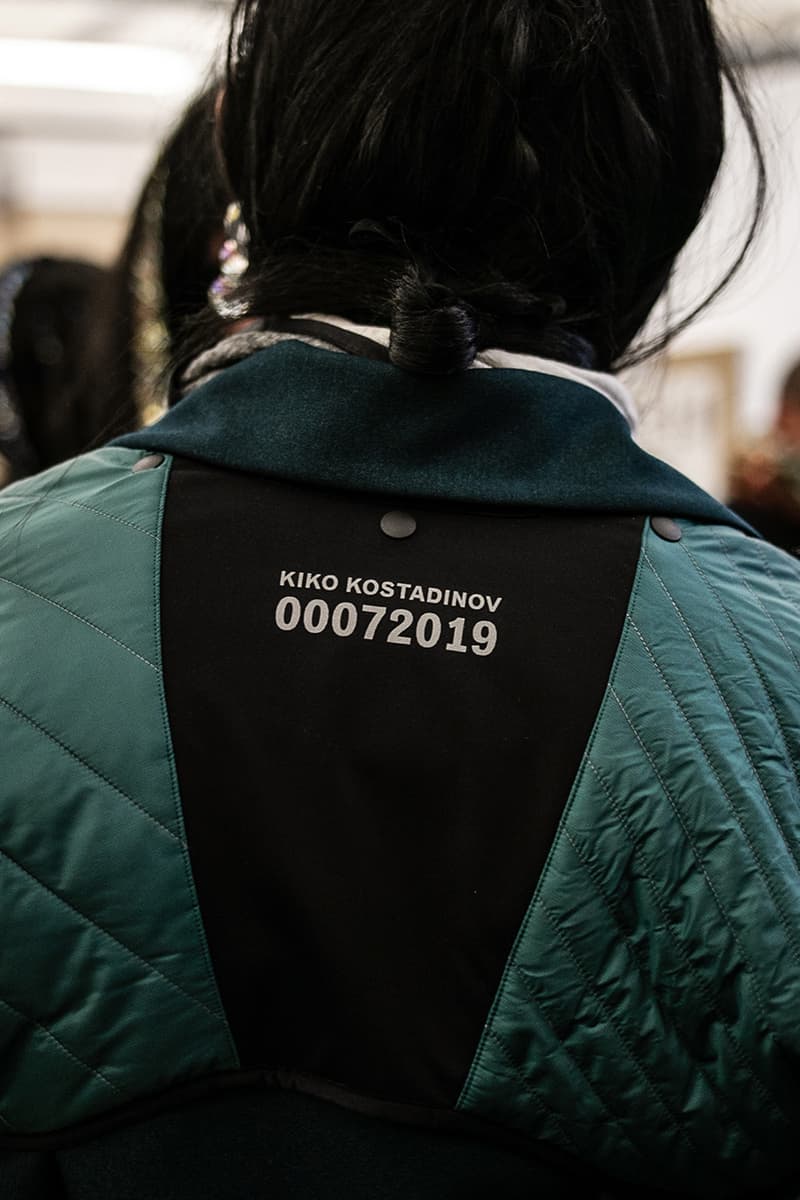 17 of 20
18 of 20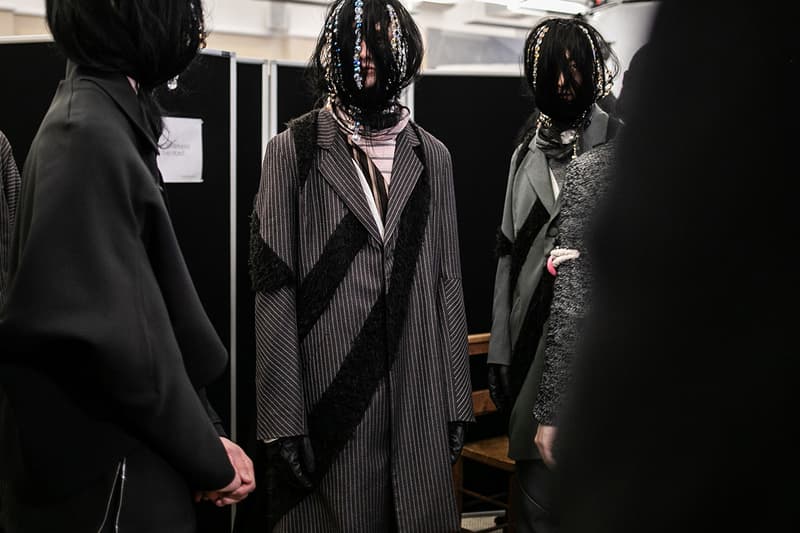 19 of 20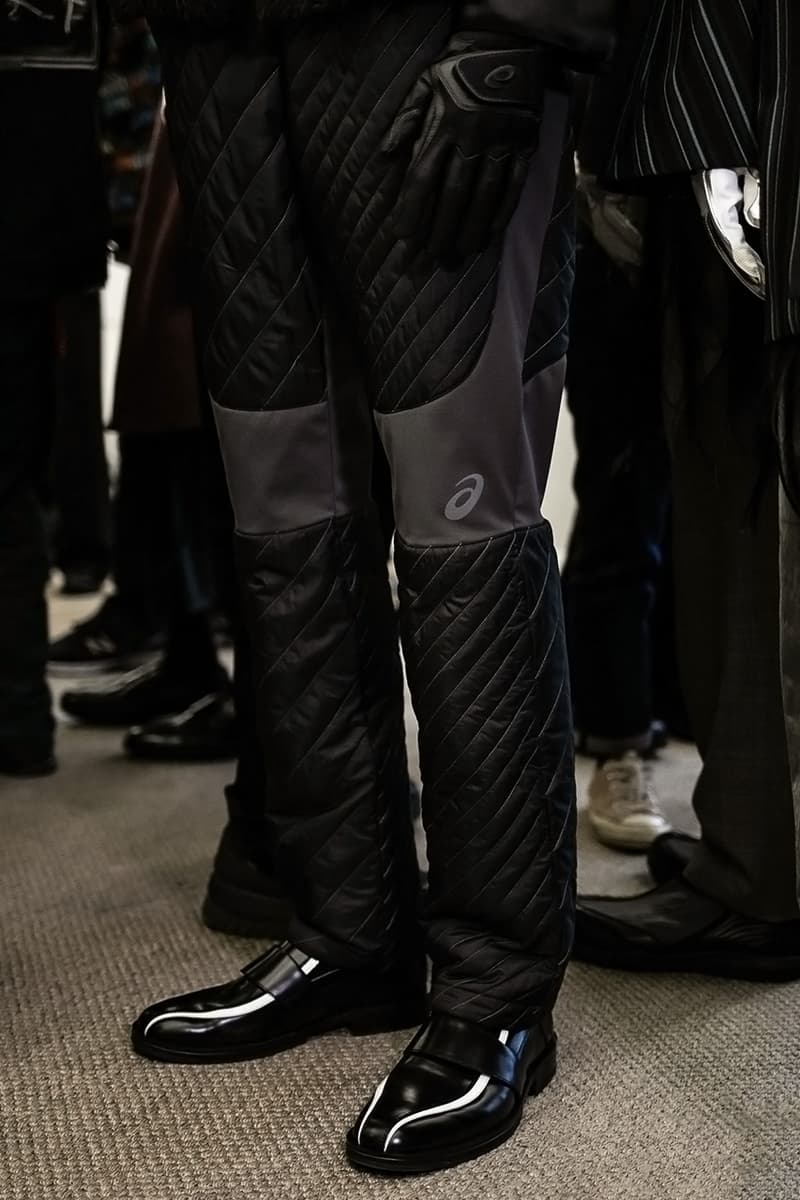 20 of 20
Kiko Kostadinov is still a relatively new addition to the LFW:M schedule but he's quickly become one of the firm favorites of the three day event. Backstage, the designer explained that every season begins with a character and this time it was Kit Preston, Doris Day's character in the 1960 film Midnight Lace. And through this the designer found Irene Lentz, the legendary costume designer for the film.  
"I never really looked at American designers because I use the favorites — Japanese designers, old Italian designers," Kiko said. The inspiration was the current US design scene — although not necessarily in a positive sense. "I really wanted to find American designers that influenced an era and currently American design is lacking some sort of confidence," he said.
Other references were a bit more down to earth, with one outfit being based on "someone in their house that goes to the shop downstairs and puts a big shirt over their pyjamas." Elsewhere outerwear was the key story of the collection, with Kostadinov noting that the end of his Mackintosh collection meant he could experiment with heavy jackets for the first time.
The end of the Mackintosh range also meant he could team up with Asics in an expanded way, creating a capsule collab collection that consisted of apparel and sneakers within the range that was made in a typically meticulous fashion from the London designer.
It was a collection that'd please everyone involved — except the models, who all had their faces obscured by a hair face mask created by Katsuya Kamo — and cemented just why Kostadinov was tipped for success in the first place.
If you'd like to see more LFW:M news, check out Daniel W. Fletcher's FW19 backstage images.