Impossible Foods Introduces Its 2nd Generation of Burgers at CES
"Tastier" and "Juicier" than ever.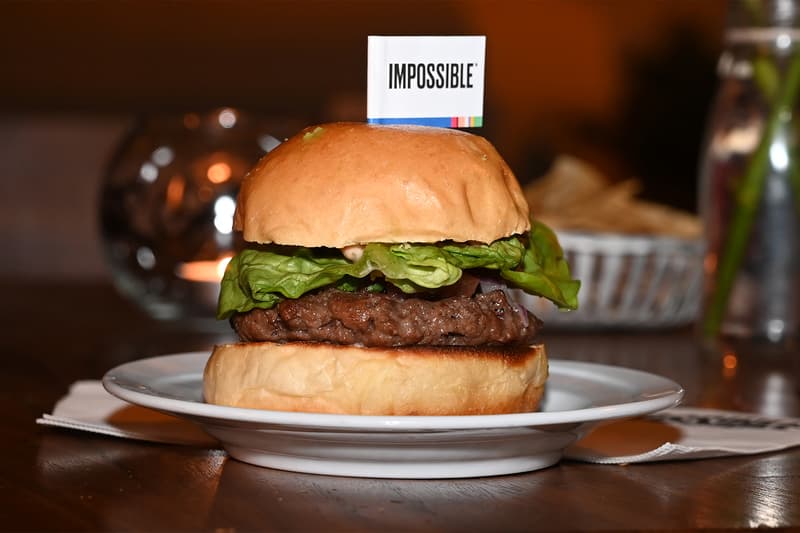 Impossible Foods has just revealed its second generation of meat-free burgers. Unveiled during this year's CES, the next gen of meat-free patties promises to be tastier and more juicy than the current gen of impossible meat. On top of the absence of meat, the burger is also free from gluten, hormones and antibiotics, and contains the same amount of iron and protein as a traditional beef patty, but with half the fat and no cholesterol.
While the current Impossible Burger exists in 5,000 locations across the United States, the new generation of Impossible Burgers will be slowing making it's way into restaurant doors starting tomorrow. Amongst the many restaurants that will be using the second generation of Impossible Burgers, a few of the more high-profile places can be found below:
Chef Tae Strain's Momofuku CCDC (Washington DC)

Chef Traci Des Jardins' Jardinière and School Night (San Francisco)

Chef Brad Farmerie's Saxon + Parole (New York City)

Chefs Mary Sue Milliken and Susan Feniger's Border Grill (California and Nevada)

Chef Danny Bowien's Mission Chinese Food (New York City)

Chef Chris Cosentino's Cockscomb (San Francisco) and Jackrabbit (Portland, Ore.)

Chef Tal Ronnen's Crossroads Kitchen (Los Angeles)

Chef Michael Symon's B Spot burger restaurants (Ohio)

Chef Sarah Schafer's Irving Street Kitchen (Portland, Ore.)

Chef Jeremy Kittelson's Linger (Denver)

Chef Tony Priolo's Maillard Tavern (Chicago)

Chefs Ken Oringer and Jamie Bissonnette's Little Donkey (Boston)

Hospitality entrepreneur Kyle Brechtel's Copper Vine (New Orleans)

Chef Jennifer Carroll's Spice Finch (Philadelphia)

Chef Pete Blohme's Sunset Pointe (Fairhope, Alabama)
In other food news, this tuna sells for a record $3.1 million USD at Tokyo's new Tsukiji Fish Market.