Gucci's Spring/Summer 2019 Campaign Evokes Old Hollywood Glamour
Classic musicals inspired the creative direction.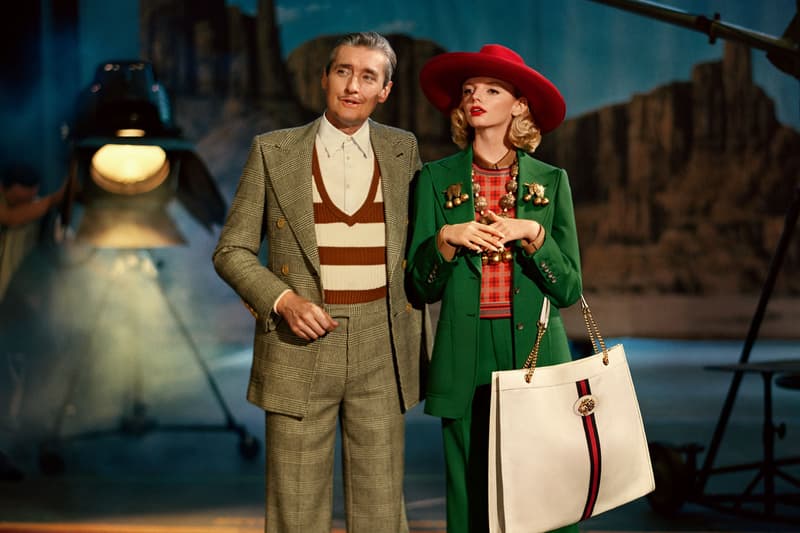 1 of 13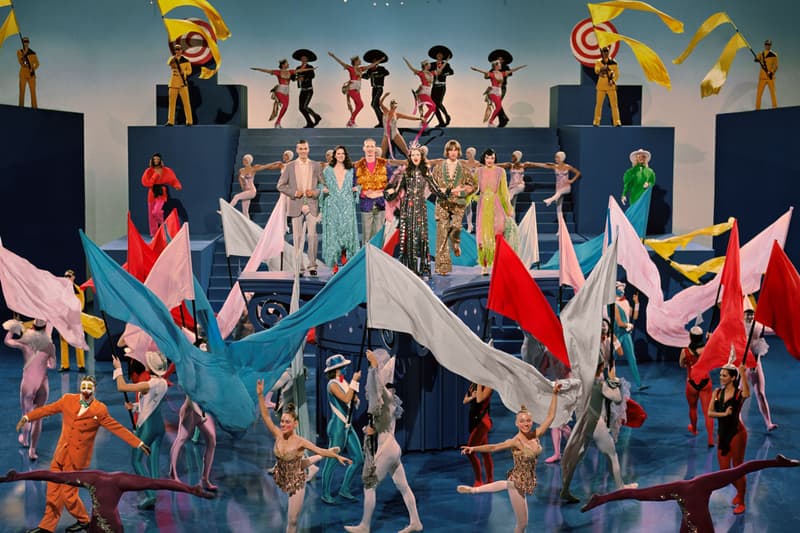 2 of 13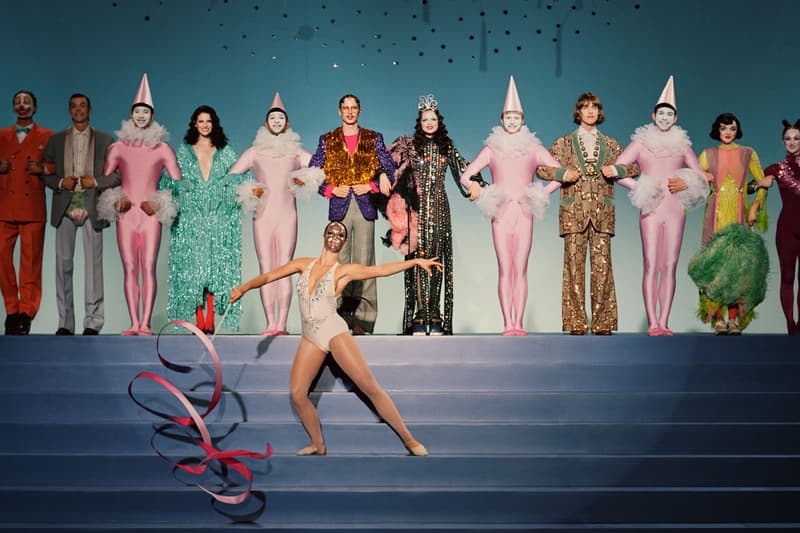 3 of 13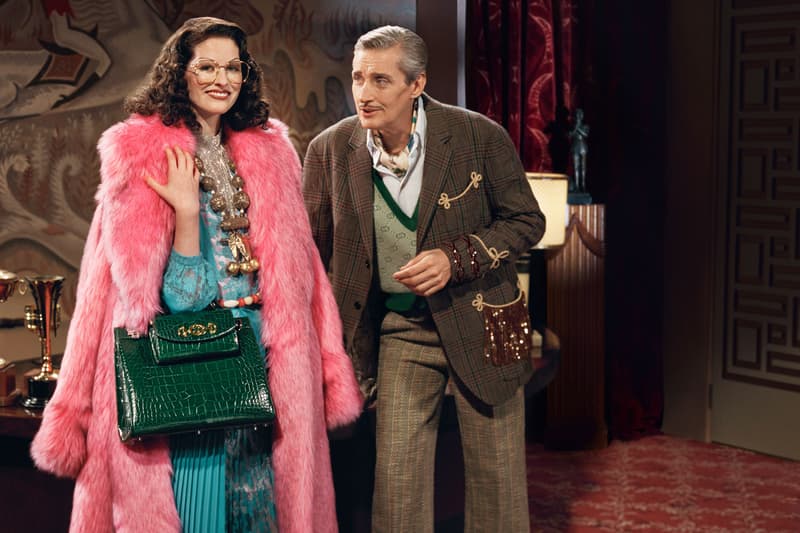 4 of 13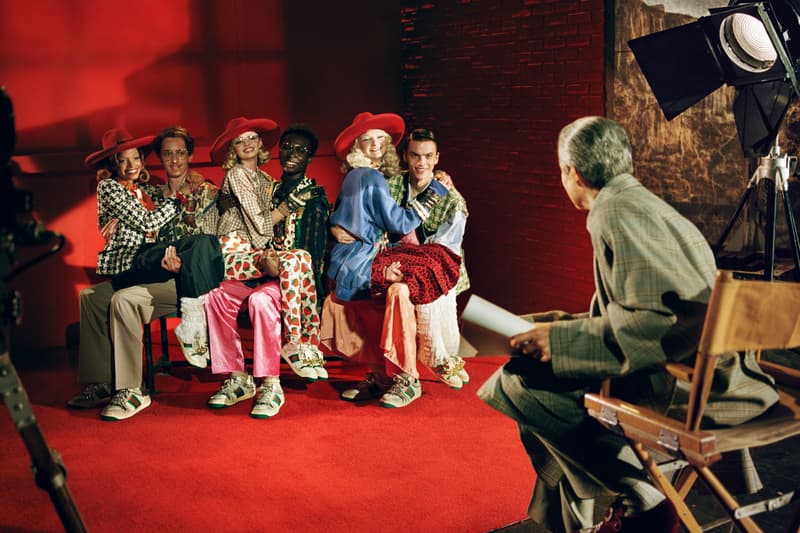 5 of 13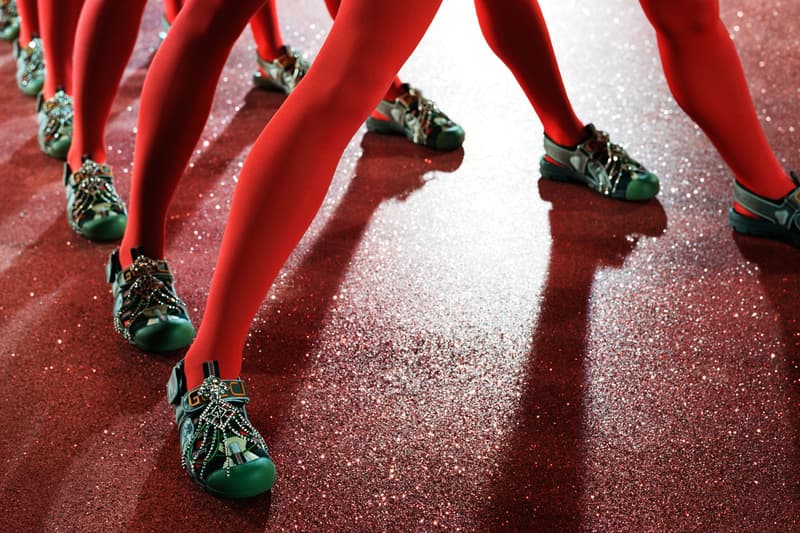 6 of 13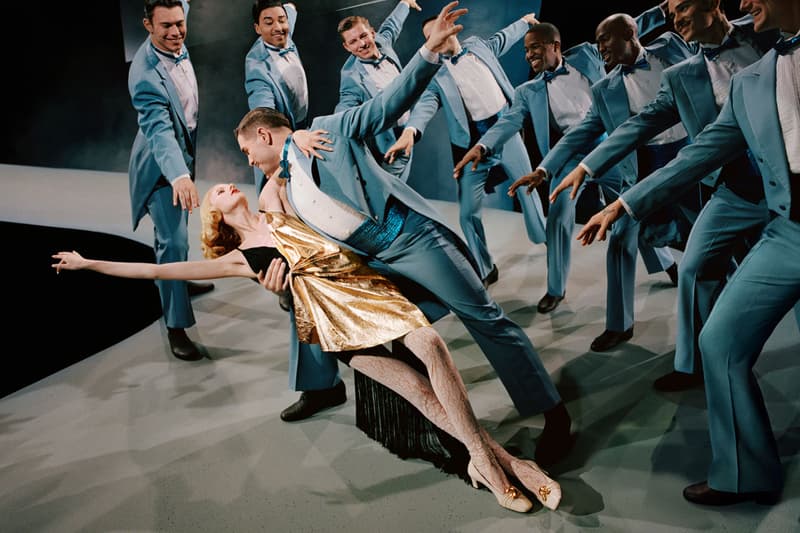 7 of 13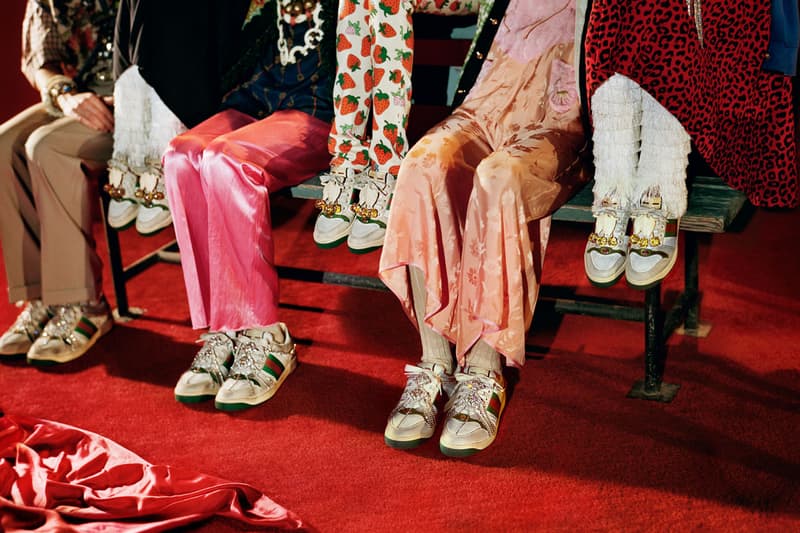 8 of 13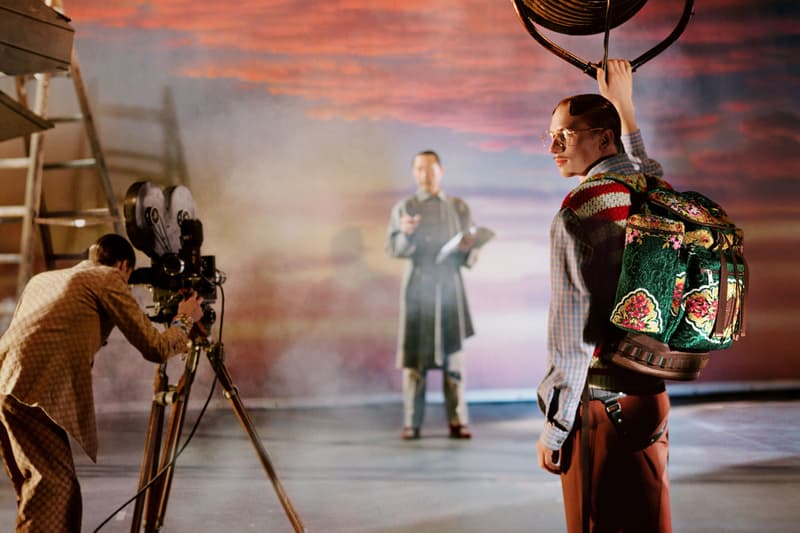 9 of 13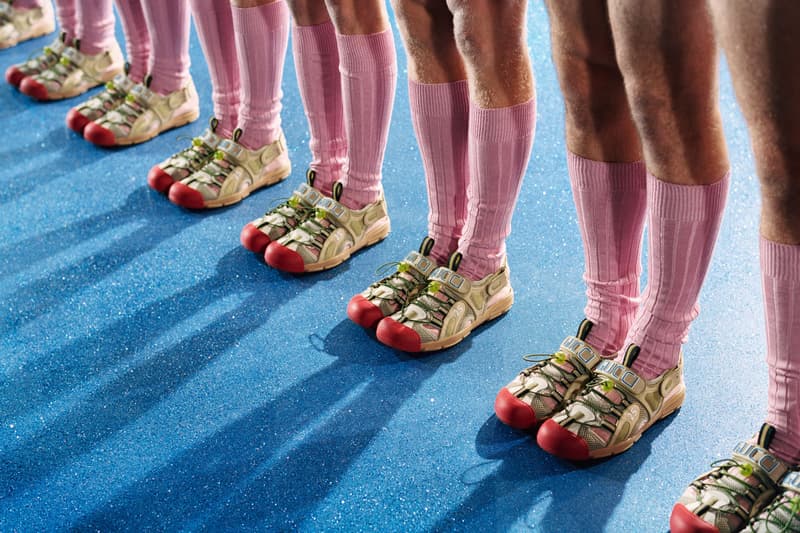 10 of 13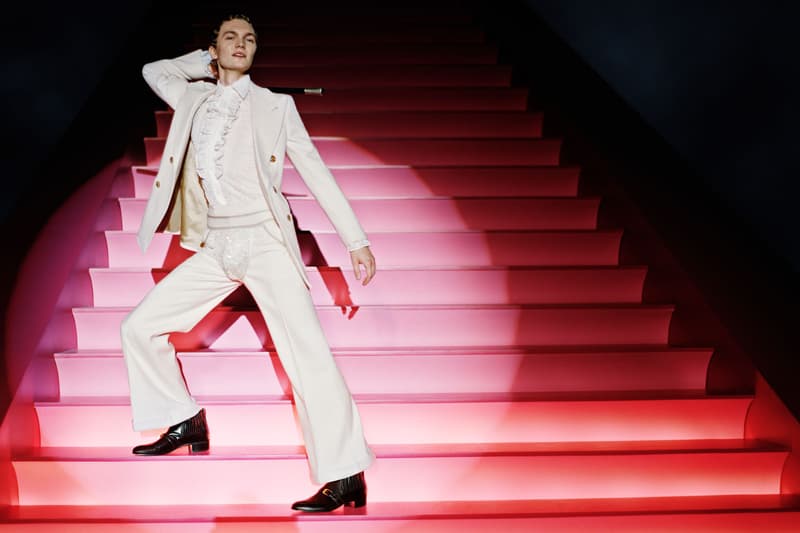 11 of 13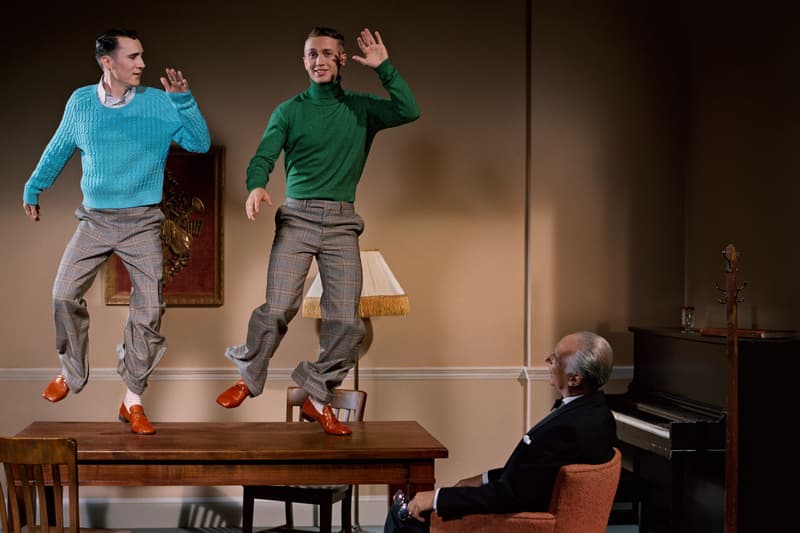 12 of 13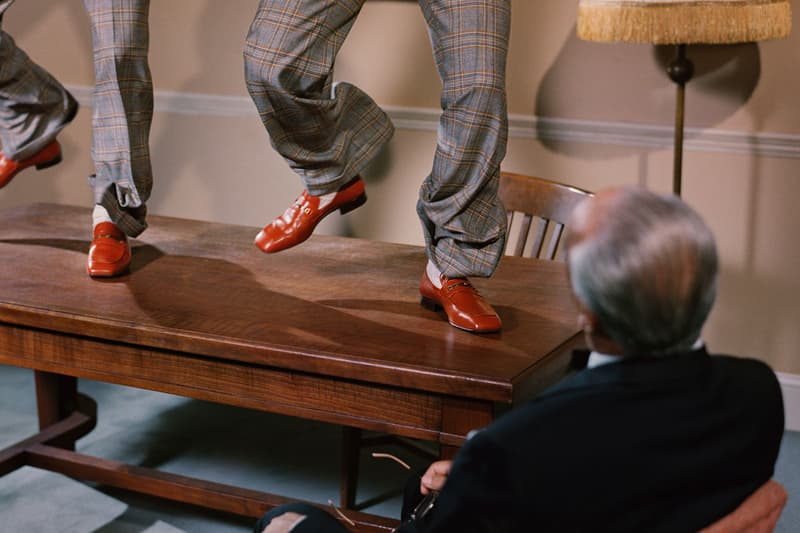 13 of 13
Gucci has stepped back into the past for its Spring/Summer 2019 campaign, revisiting the era of old Hollywood glamour to present a glitzy take on its opulent new collection. Images captured in the likeness of vintage film stills paint a vibrant picture of extravagance and luxury.
The creative team gleaned inspiration from musicals set in the '40s and '50s, such as Cover Girl (1944), An American in Paris (1951) and Singin' in the Rain (1952). Models reinterpreted highly choreographed dance scenes while clad in the Italian label's embellished tailored suits, faux furs and bejeweled sneakers. Classic plaid and striped patterns are mixed with quirkier motifs, such as strawberries, while the brand's interlocking G logo makes its usual cameos throughout.
Adding to the theatrical element is a grandiose set complete with stages, staircases and various performers. "Behind-the-scenes" glimpses of the production crew add to the entrancing nature of Hollywood and celebrity life. To make it even more authentic, Gucci even put together mock red carpet interviews of the "actors" in the campaign. Check out one of the clips from the brand's Instagram below.
Gucci is also showing off its philanthropic side this season with its latest Chime for Change initiative, which will help support gender equality.