Stream HYPEBEAST Music Playlist 015
Experimental pop to underground rap, we got you covered.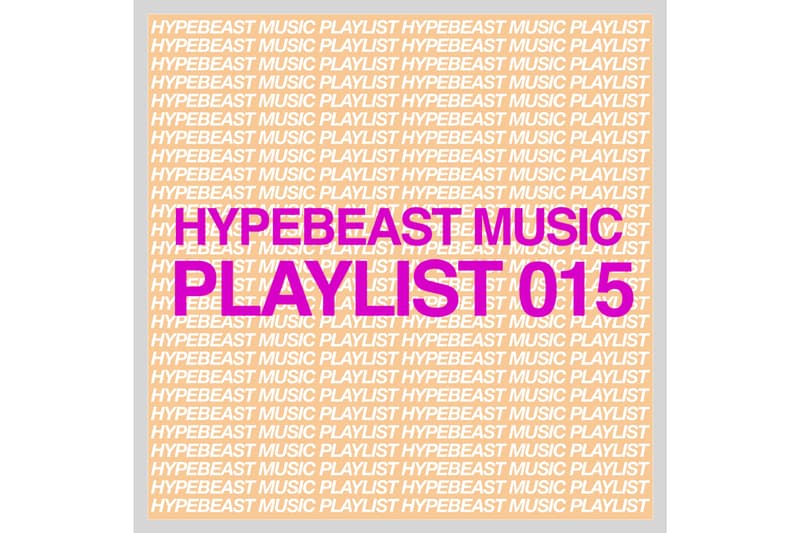 Trying to find new music to listen to? Get tired of listening to the same songs over and over? Well, the music division of HYPEBEAST is proud to present HYPEBEAST Music Playlist, our new weekly playlist. Curated by the HYPEBEAST music team, the playlist will feature new releases across all genres from a wide range of artists and talents not covered regularly on the web. For consistency, it will be updated every week with new music drops over the course of the previous weeks.
For HYPEBEAST Music Playlist 015, the staff has spotlighted a wide array of artists from many genres of music including dream and experimental pop, plus hardcore underground rap.
Gearing up for the release of her forthcoming album, Empress Of shared a new single titled "Love For Me" that follows the previously-released bilingual tracks "When I'm With Him" and "Trust Me Baby." All three singles offer listeners beautiful music to listen to while showcasing Empress' songwriting ability. Her new album Us, is due out Oct. 19 via Terrible Records.
Westerman continues to make alternative pop music that's both fresh and progressive. The UK singer-songwriter drops his newest single "Albatross" off his upcoming Ark EP, which dropped Nov. 9. On "Albatross," Westerman describes making the record.
"Albatross" is set on a lake in my mind where I go to escape the worries of day to day existence," Westerman explains of the EP's lead track. "It's a more innocent and natural place. There is a growing impingement on that place as time starts to feel like it moves faster, and more demands emerge. The song looks at that threat both to the physical environment and our own psychology through the inevitability of an ever-changing landscape.
AzChike is one of the best new West Coast artists out right now. If you haven't listened to his March's stellar My World project, it's easy to see that he's a star-in-the-making. "Pop Out," his most recent collab with AzSwaye, is another notch on the winning belt.
To round out the playlist, we spotlight artists to keep an eye on in the future, such as Hippo Campus, Felly, LightSkinKeisha, Killumanti, Lil Dude, Lil Boii Kantu and more. Listen to Playlist 0155 below.