On the Edge of 30, Sammie Comes of Age
The one-time child star leans into the circumstances that shaped him.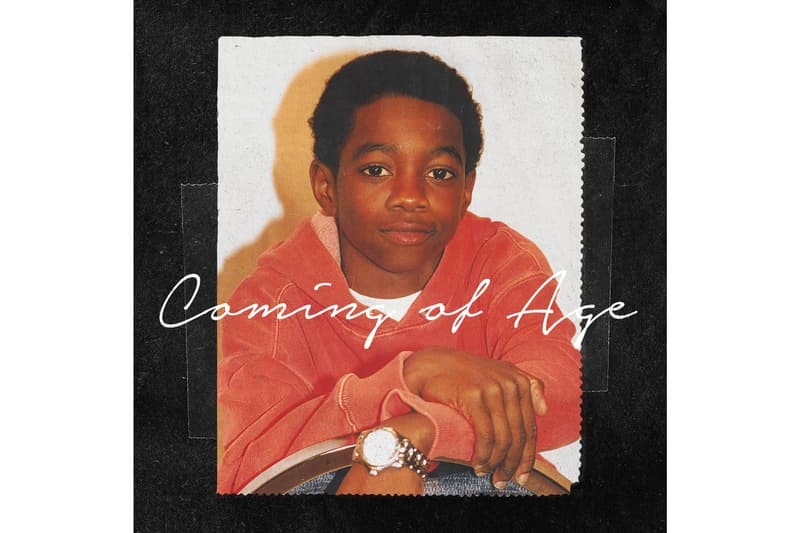 In 1999, a prepubescent Sammie forever immortalized the innocence of puppy love with "I Like It" — a bouncing, mid-tempo homage to youthful infatuation. His debut studio album, From the Bottom to the Top — on which "I Like It" and "Crazy Things I Do" both appeared — went on to reach number 21 on Billboard's R&B/Hip-Hop chart. From there, the Florida-born singer would lend his vocals to the soundtrack of the Keanu Reeves-featured film Hardball, alongside fellow pre-teen heartthrob, Lil' Bow Wow. Yet early success proved to be overwhelming, leading to a musical hiatus during which the singer attended high-school. After graduating in 2006, he returned with his sophomore album, Sammie.
Then, in 2009, he lost everything: "I had everything taken from me by an ex-business partner," Sammie recalls to HYPEBEAST. "You hear stories about artists being manipulated and robbed, well, I was one of those guys. I had to say, 'I'm not on television anymore; I don't have a deal; I don't have writers or producers,' so I became self-sufficient. Now I write all of my music. I do all of my vocal arrangements. I choose my own engineers and producers," he continues.
His new project, Coming of Age (stylized to COA), is the culmination of this tumultuous journey to self-sufficiency and his evolution into adulthood. Following in the vein of artists like Drake, Nas and Lil Wayne, the album art features a young Sammie. Yet unlike his rap peers, in this context it serves to synthesize Sammie's past with his present; it's an interesting move considering many of his fellows have made concerted efforts to reject their child star beginnings.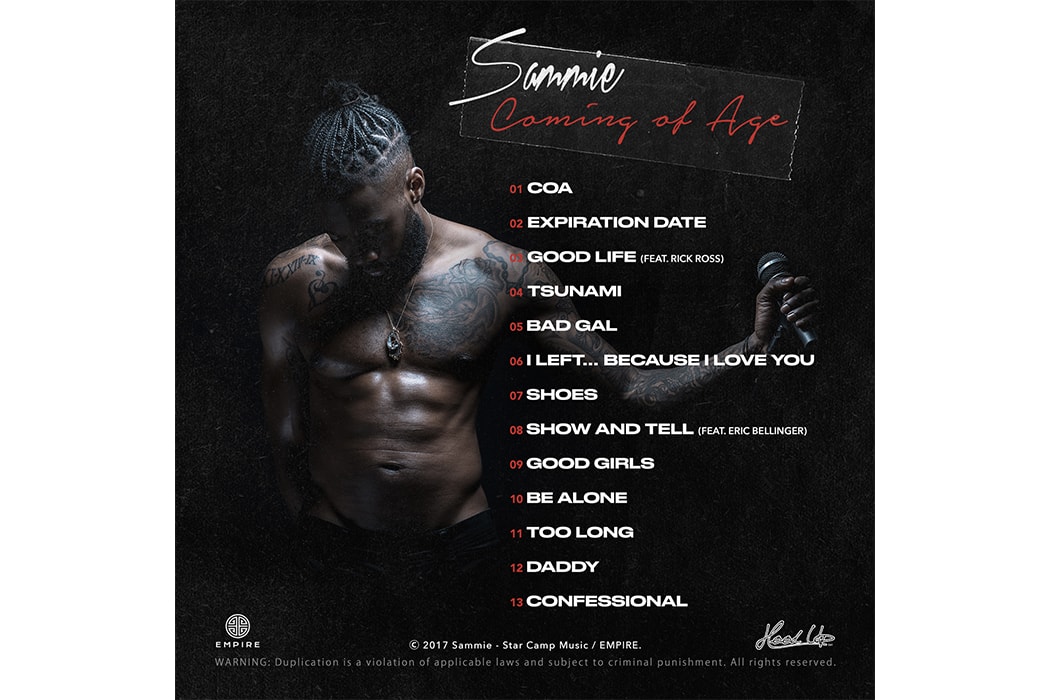 "People change. I'm not going to be the same guy I was at 18 at 21. I wasn't the same at 25 as I was at 21. Still, I think the worst thing you can do is try to run from the success of the past. If you were blessed to be a child star embrace it, it's what made you who you are," explained the singer. The album's sonic landscape indeed embraces the past, flitting between two worlds: that of the '90s-facing classic R&B that shaped his early music, and the more hip-hop centered brand of R&B popular today. Straddling between a sense of nostalgia and newness is necessary for an artist whose career launched when cassette tapes were still an option, and whose fan base has essentially grown up with him.
"People change. I'm not going to be the same guy I was at 18 at 21."
Sammie finds the balance with relative ease, opening the project with "COA," a quintessentially R&B track complete with soulful croonings and vocal riffs. Within the same project, he pivots to offerings like the Rick Ross-featured "Good Life" — a cautionary tale of fame, excess, loss and depression — and the dancehall-flavored "Bad Gal," which hones in on the growing popularity of world music Stateside.
Even in the midst of more celebratory offerings like "Bad Gal," or heavily-sexualized singles like "Tsunami" (which is destined for someone's Soundcloud 'bedroom boom' playlist), Sammie finds time for confessionals like "Daddy," in which he gets transparent about his rather lengthy list of shortcomings, and ruminates on the complexity and nuance of adult relationships. It's certainly a far cry from the onenote projection of love found in "I Like It" or the manic teenage devotion of "Crazy Things I Do," but with over a decade worth of growth and relationships to reference, it only makes sense.
Have a throwback moment with "I Like It" below: