AMI's Alexandre Mattiussi on Fashion Democracy, Art and Commerce
"We're not going to change the world, but let's make a good sweater."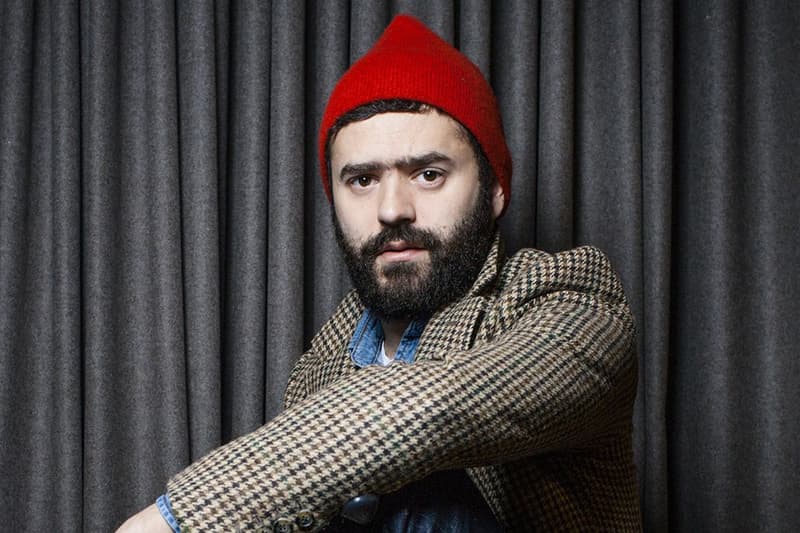 To mark the recent release of the brand's Fall/Winter 2017 collection, AMI founder and creative director Alexandre Matiussi recently sat down with Canadian e-tailer SSENSE to discuss everything from creativity to the democratic message he tries to stick to. As well as talking about his upbringing in rural Normandy and his background with luxury brands such as Givenchy and Marc Jacobs, Mattiussi also neatly summed up the idea behind AMI: "We're not going to change the world, but let's make a good sweater."
You can read some of Mattiussi's key answers below, including the designer explaining his creative process and discussing the time he met his hero, Christian Louboutin.
On his creative process:
Fashion is about choices. Long or short? Black or white? I'm making those choices every minute of my life. I give a list to my team and we work from it and find the right direction. For me, it's like cooking. Maybe I need more vinegar or salt. Then I start to see it as high notes and low notes. It becomes very harmonic. Sometimes I just want the point of a shirt. I might see a 70s style shirt, and really like its color, and focus all my inspiration on that. I am also drawn to the little mistakes—the "maladroit"—the things that are disrupted and clumsy. I'm not interested in perfection. I'm interested in realness. Day after day, I feel like I'm getting better and better at what I do. And my favorite period is the start of a season. That process involves erasing everything that I knew and starting all over again.
On the future:
I don't know if I'll do this forever. I want this to last but I also feel that when you don't like doing something anymore, when you have too much pressure, you have to quit. Like everything in life, of course. But I'm still at a time where at AMI we're still having lots of fun. Everything is still natural.
On the democratic message of his brand:
More than ever I want to keep that message. I had amazing experiences at big brands but everything has changed. But I was frustrated then. I could not afford the clothing I was designing for the brand. As soon as I quit and started thinking about AMI, I wanted to make the clothes more about who I really am. What good is something if it looks good, but you can't eat it? I still feel this way, and if anything, my message now has more support, so I can try more new things.
On his inspirations:
Christian Louboutin is a big hero of mine. You can play by the rules or make your own and he plays by his own rules. He doesn't follow standard marketing rules. Even when he does a perfume he does it the opposite way. I want to be like that. Also Azzedine Alaïa. He's still there on his sewing machine and the clothes are still his life. I met him once at the Château de Versailles. It was late night. He was at the dinner and I went to him and I introduced myself. I said, "I'm Alexandre," and I said, "I love you." He said. "I love you, too. Moi aussi, je t'aime." Hedi Slimane is also an influence. His work is so intelligent.
After you've read the whole interview over on SSENSE, refresh your memory of the brand's recent collaboration with Eastpak for Fall/Winter 2017.