'Rick and Morty' Scoops First Emmy Award Win
Thanks to "Pickle Rick."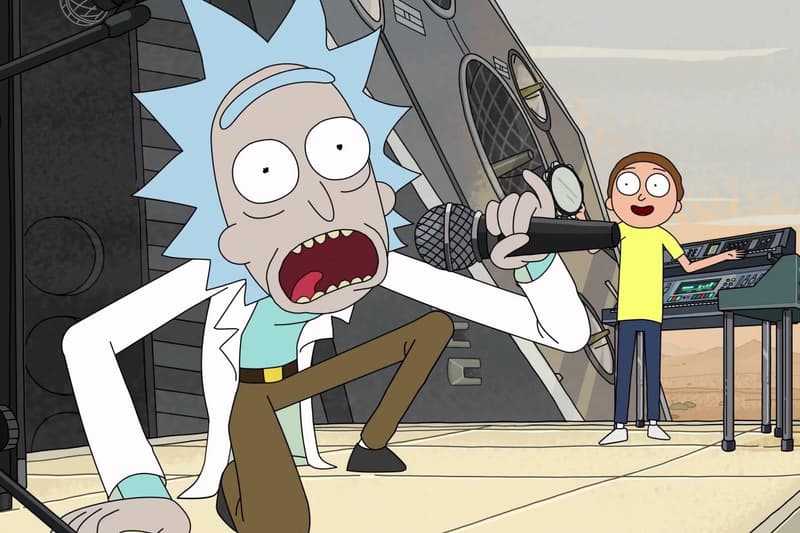 Adult Swim's fan-favorite show Rick and Morty now has an Emmy award under its belt. Only in its third season, the sci-fi/comedy cartoon counts multitudes of stars among its fanbase, including Kanye West and Logic. Thanks to its blend of quick wit and creative storytelling, the Emmy committee has now taken notice.
Co-creator Justin Roiland took to Twitter to showcase a cue card from the ceremony and thank another celebrity friend, The Weeknd, after the Internet-famous episode "Pickle Rick" picked up the prize for Outstanding Animated Program.
Take a look at Roiland's tweet below. Elsewhere at the event, another Adult Swim cult classic, Robot Chicken, scored an Emmy for Outstanding Short-Form Animated Program.
Though there's no word on when the new season of Rick and Morty is set to premiere, Adult Swim recently teased the upcoming 4th season with a retro-inspired trailer.
Now we're mainstream SELL OUTS! Jk. This is cool though. Forgot to thank you @theweeknd pic.twitter.com/G8OfzEDCAr

— Justin Roiland (@JustinRoiland) September 9, 2018
Congrats @rickandmorty and #robotchicken! #emmys2018 pic.twitter.com/pAZi5qZwlW

— [adult swim] (@adultswim) September 9, 2018