Ottolinger Goes to a Post-Apocalyptic Rave for SS19
Acid-stained denim and aloha prints.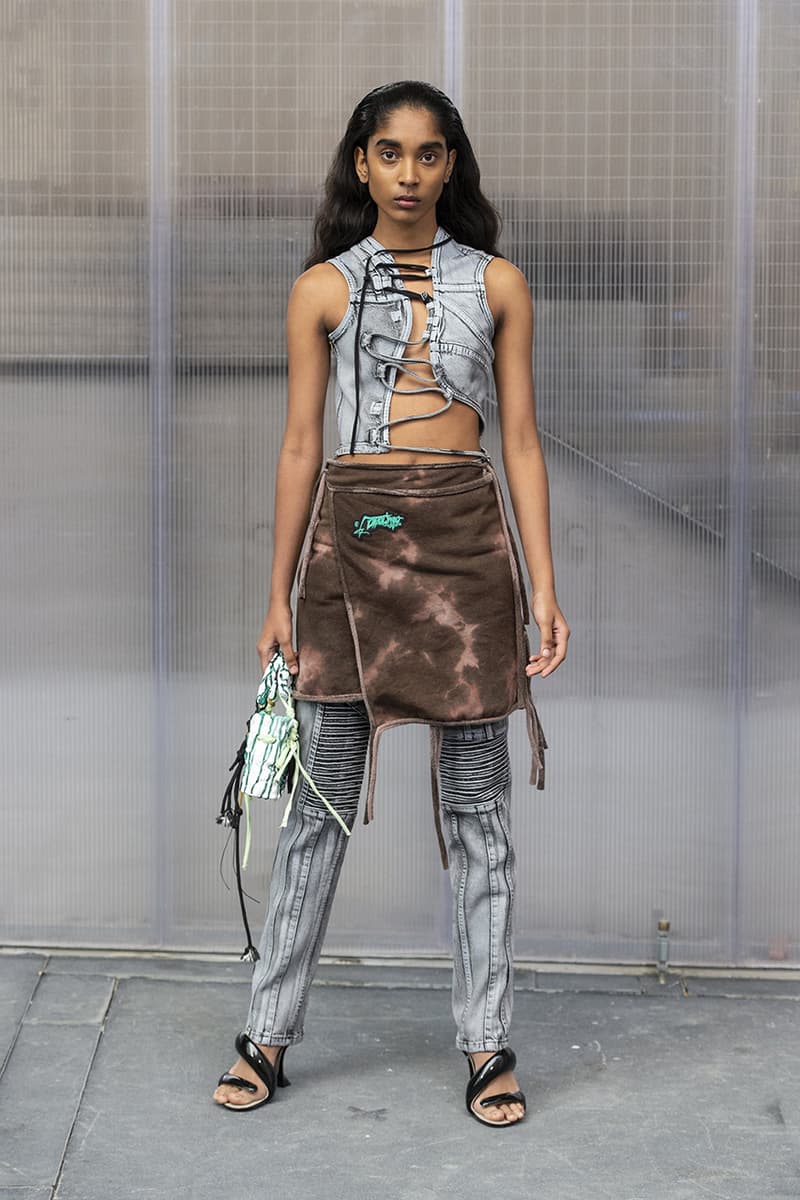 1 of 28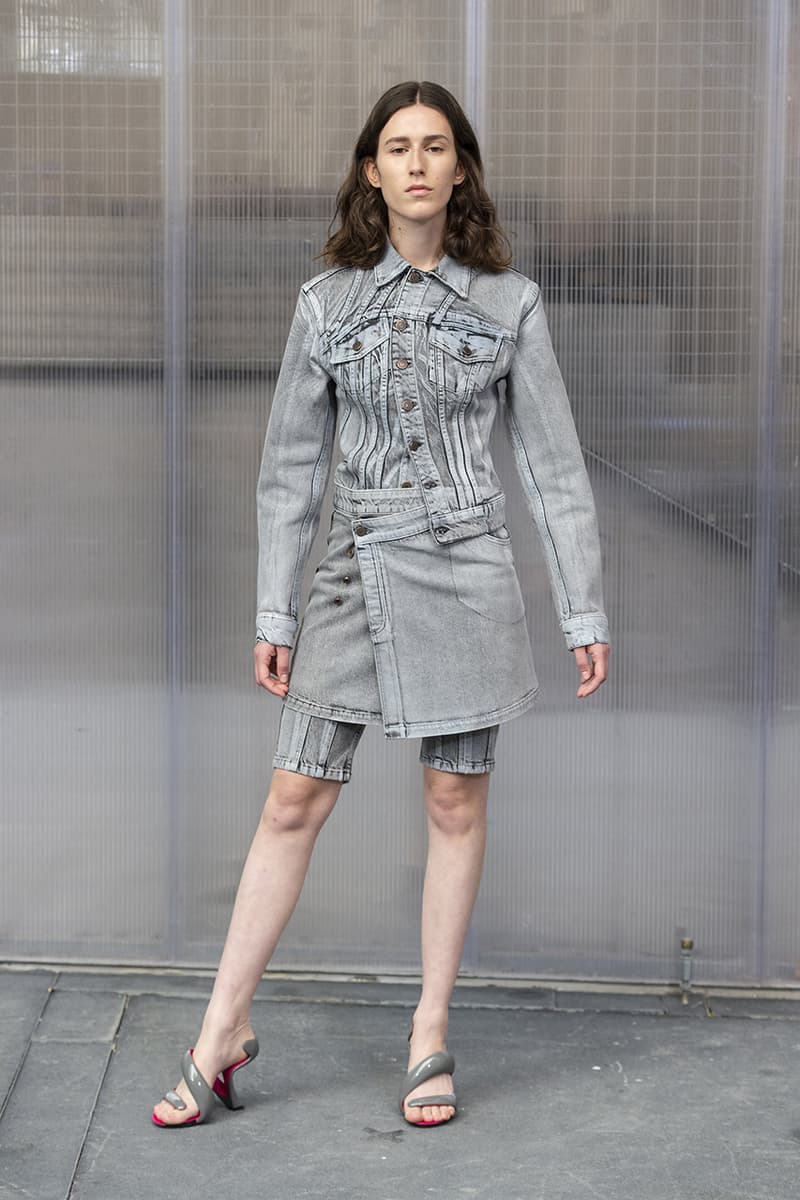 2 of 28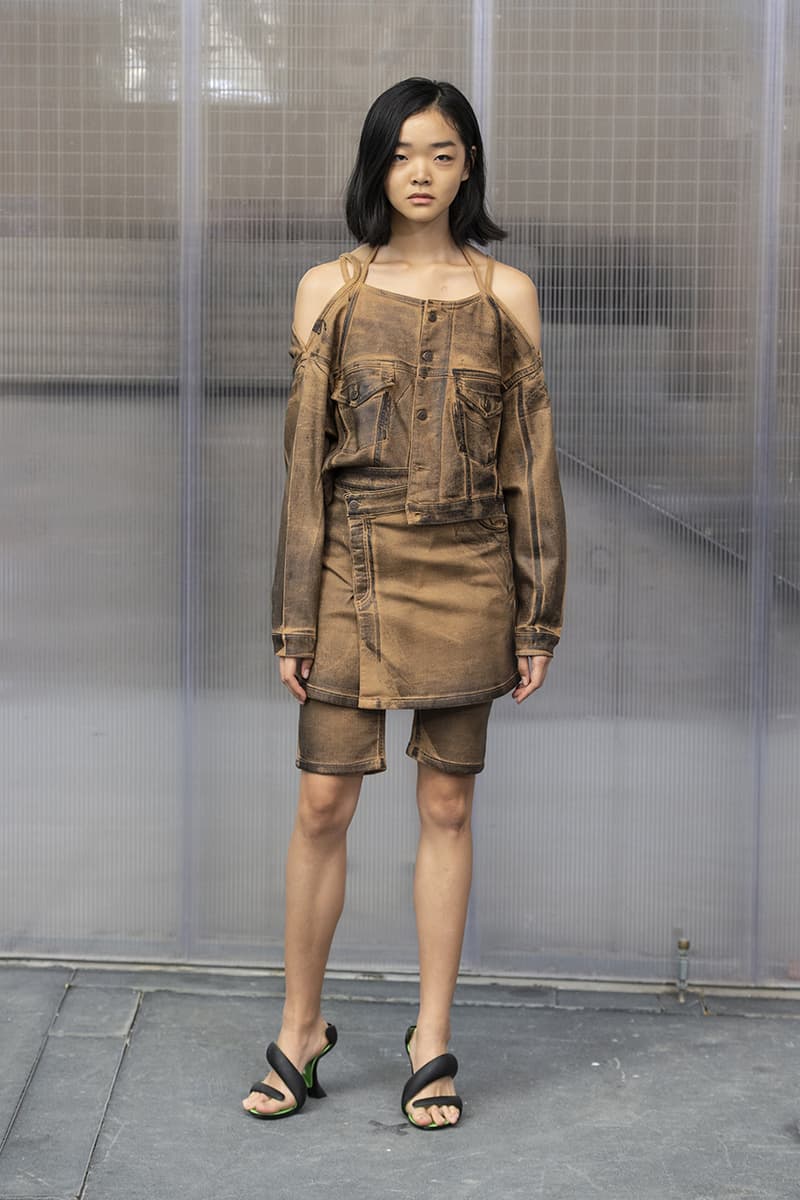 3 of 28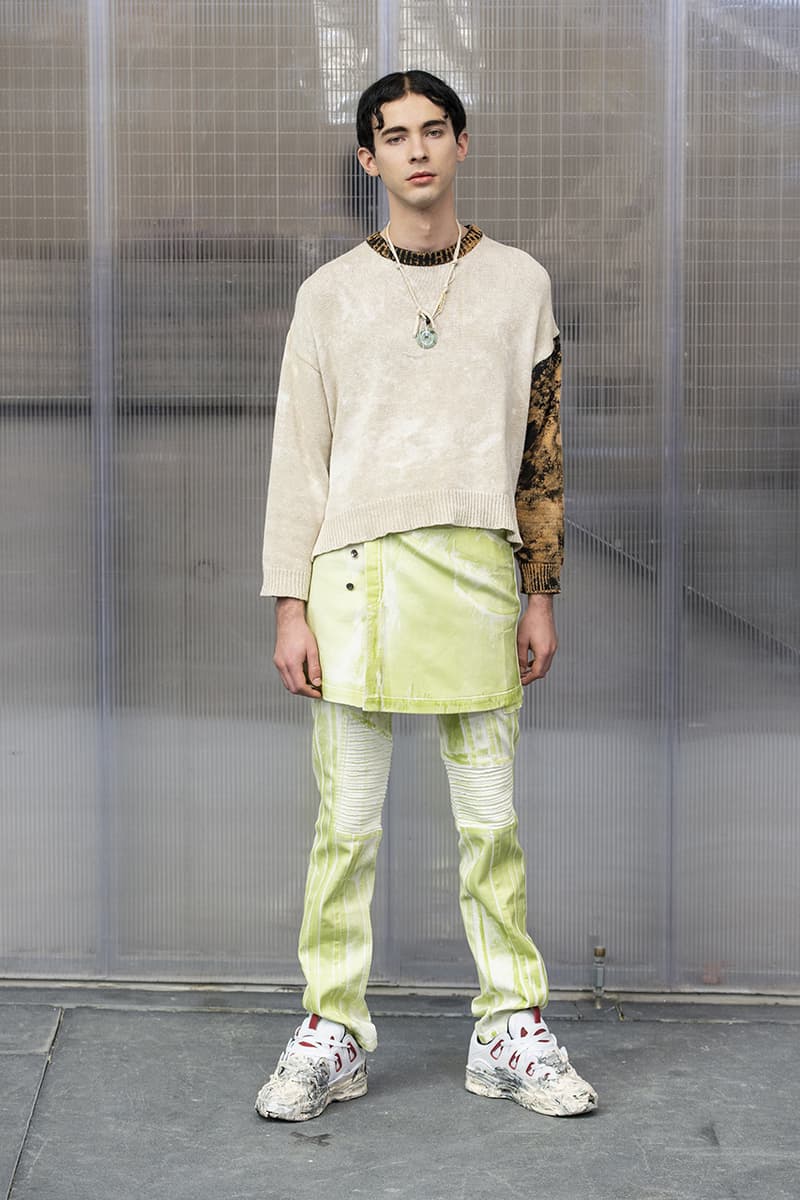 4 of 28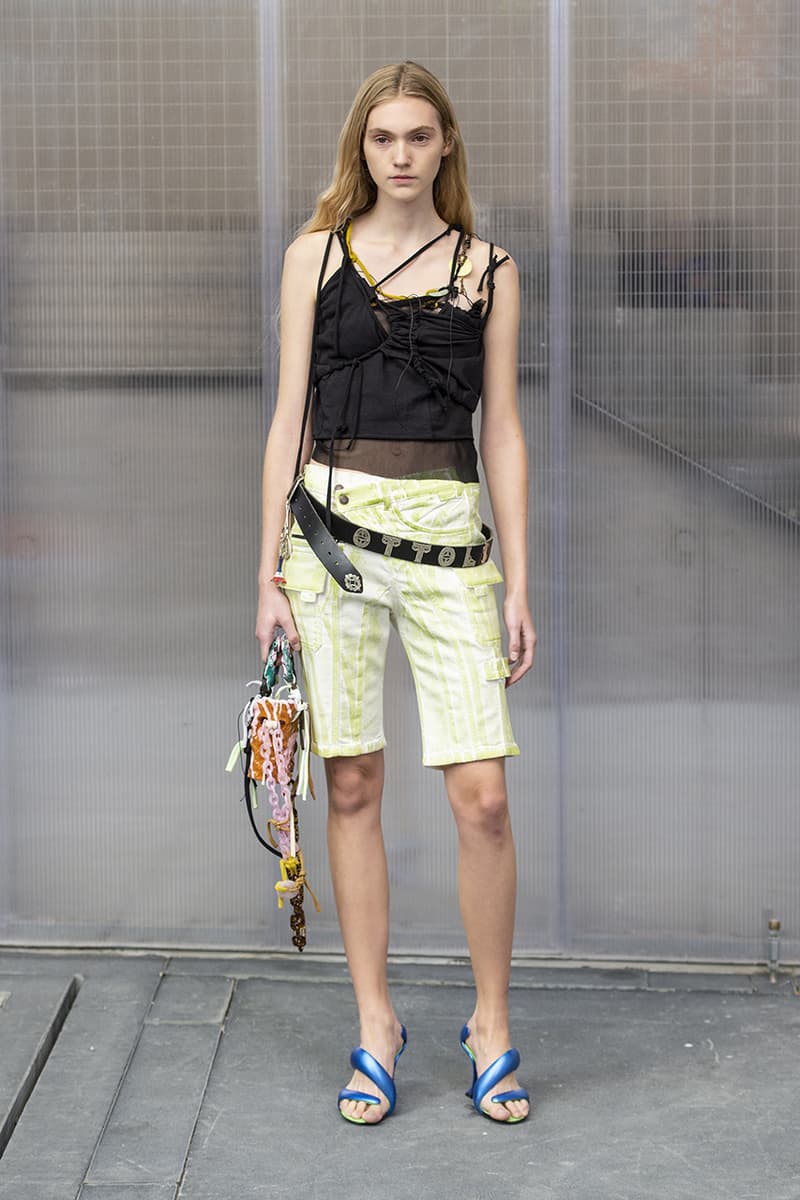 5 of 28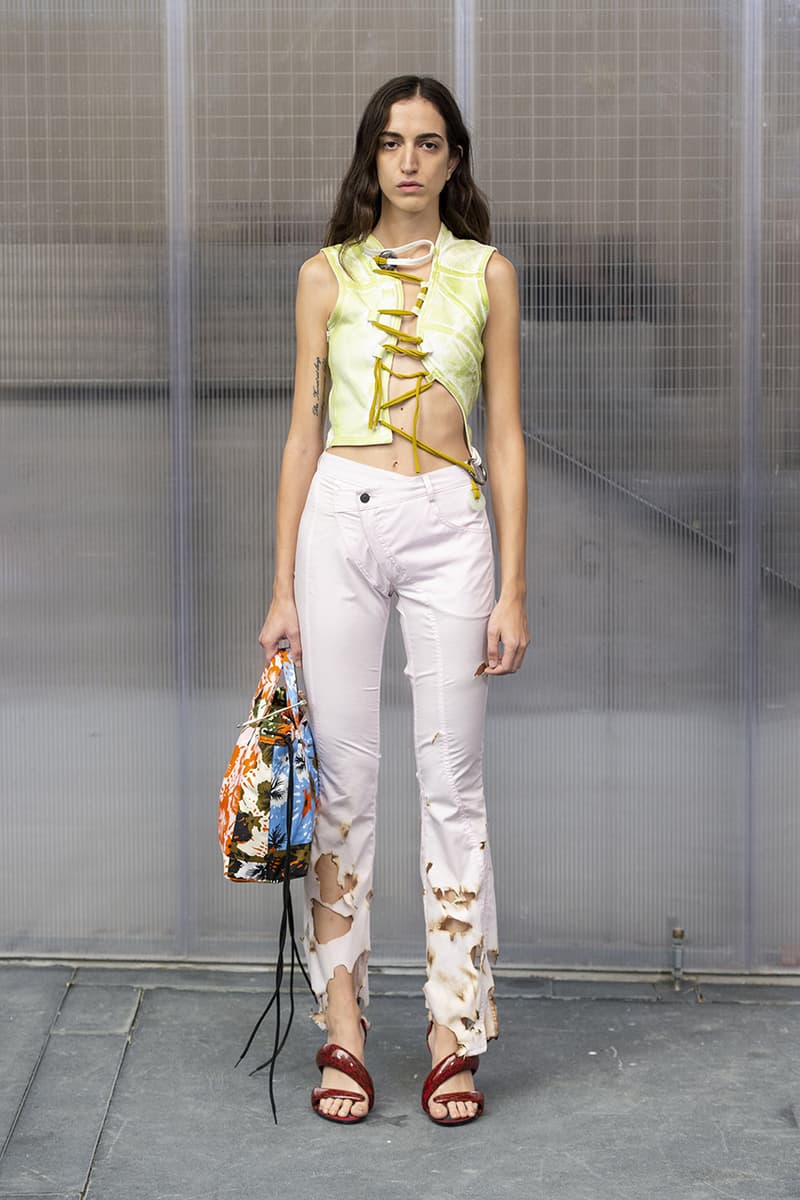 6 of 28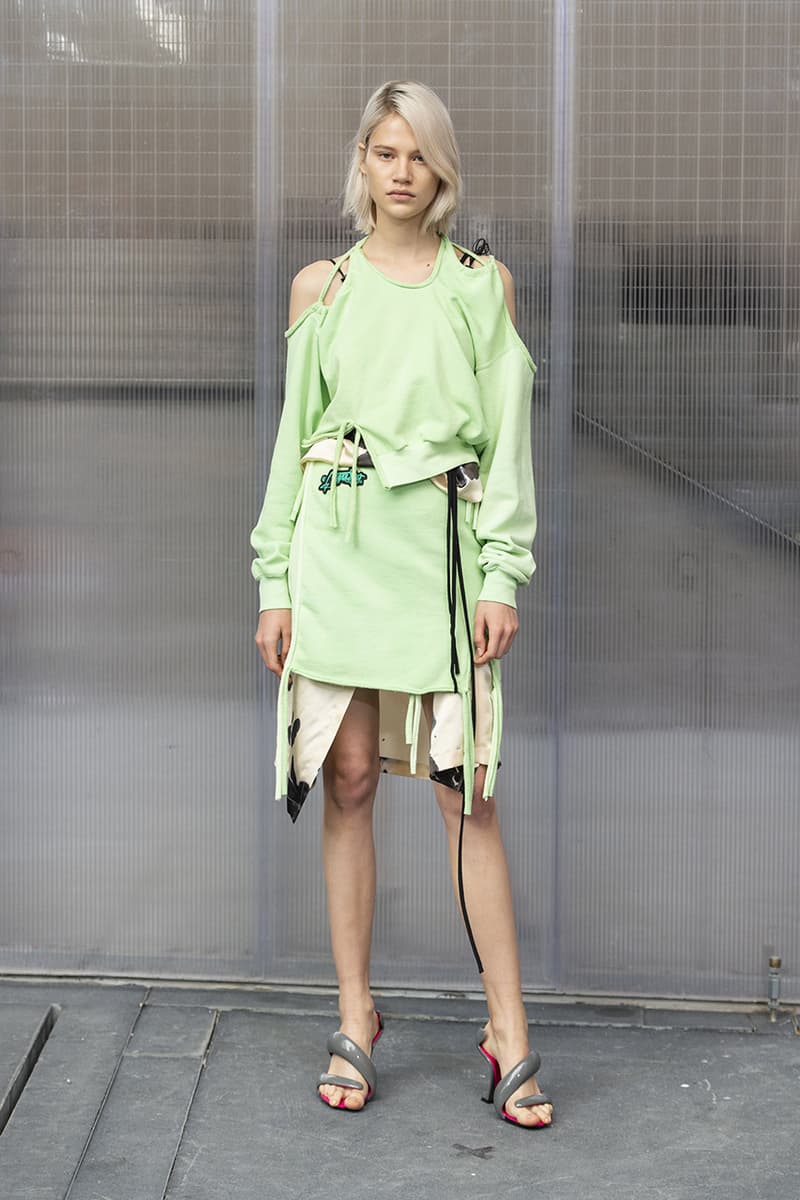 7 of 28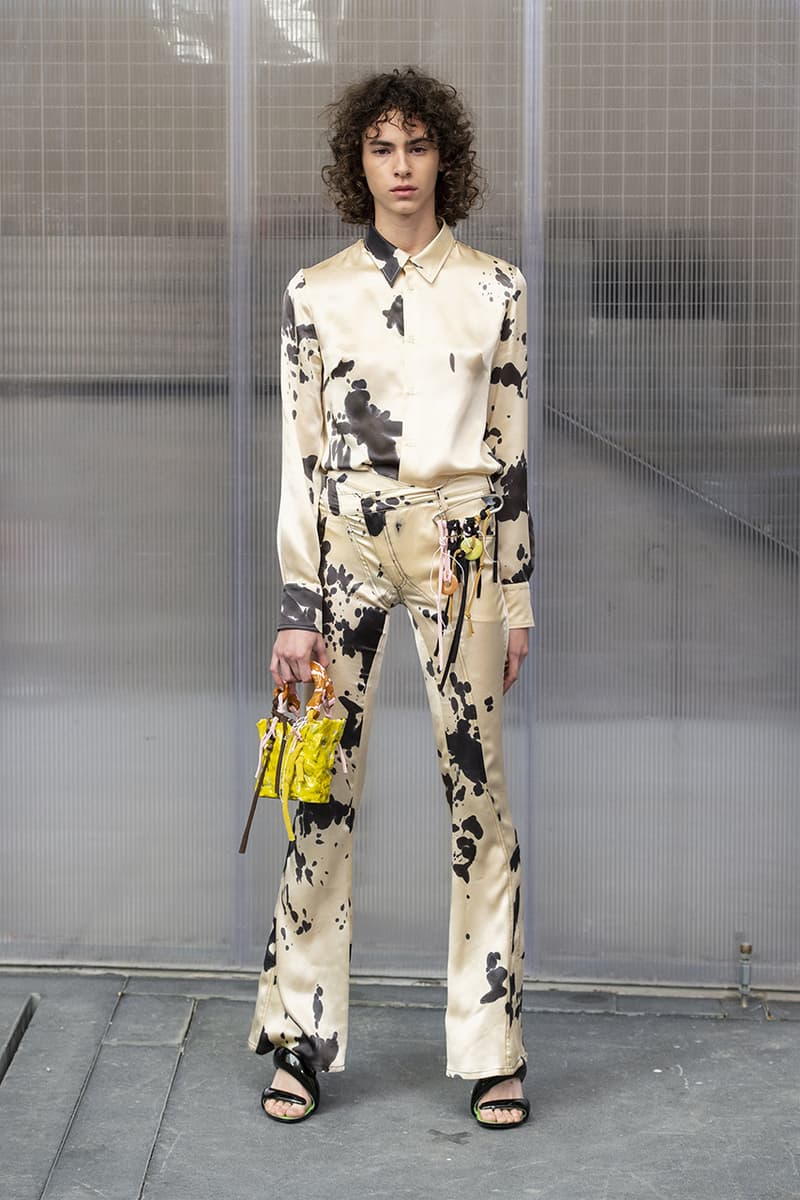 8 of 28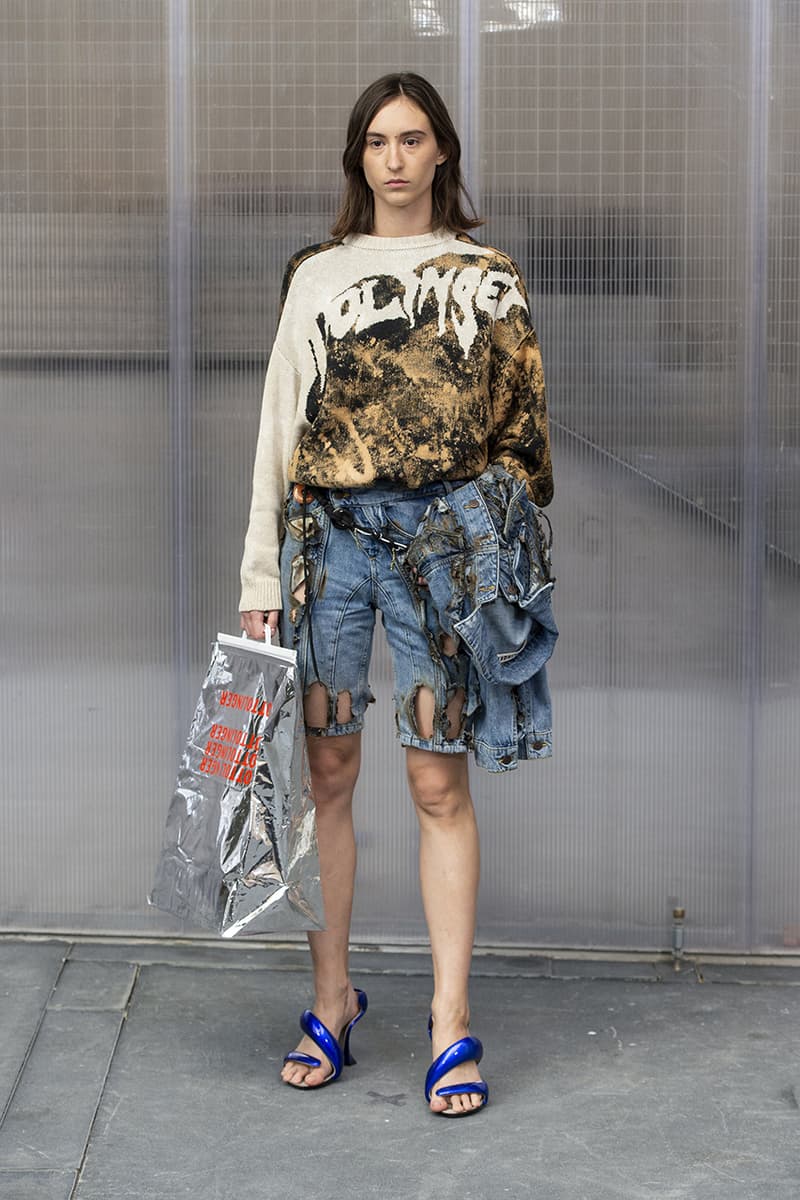 9 of 28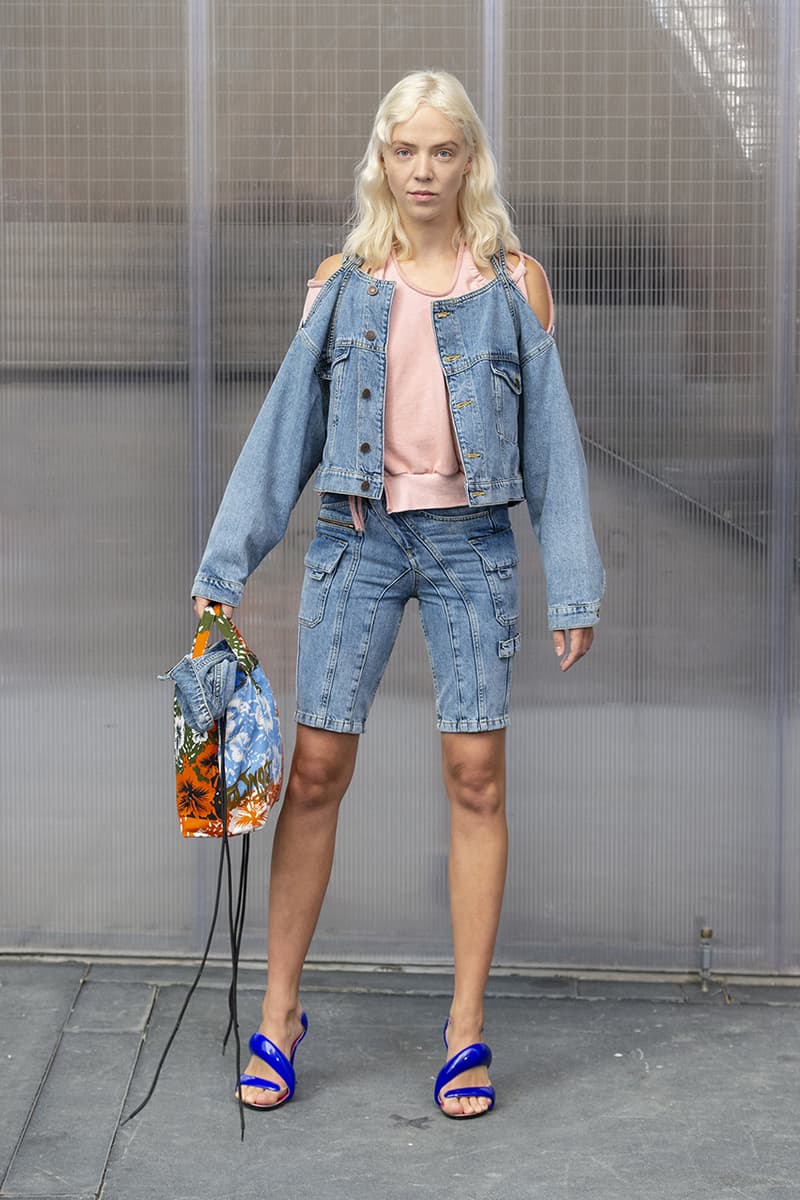 10 of 28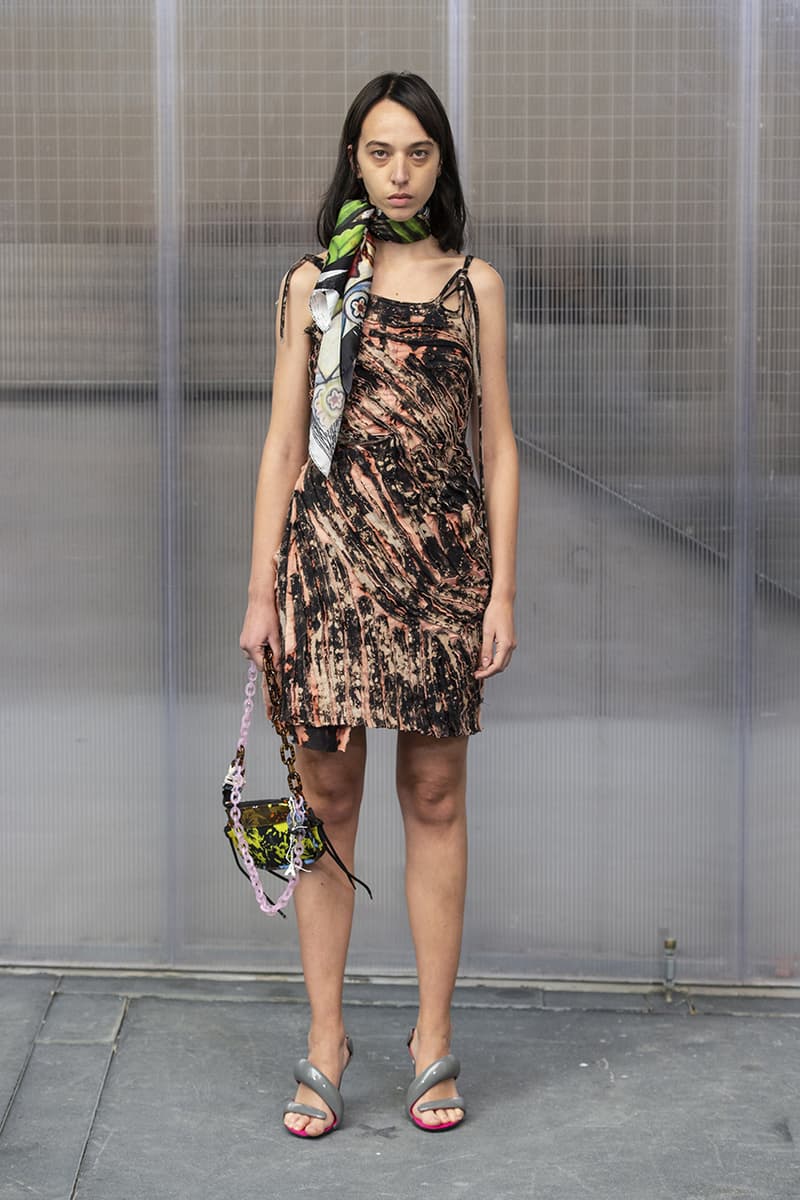 11 of 28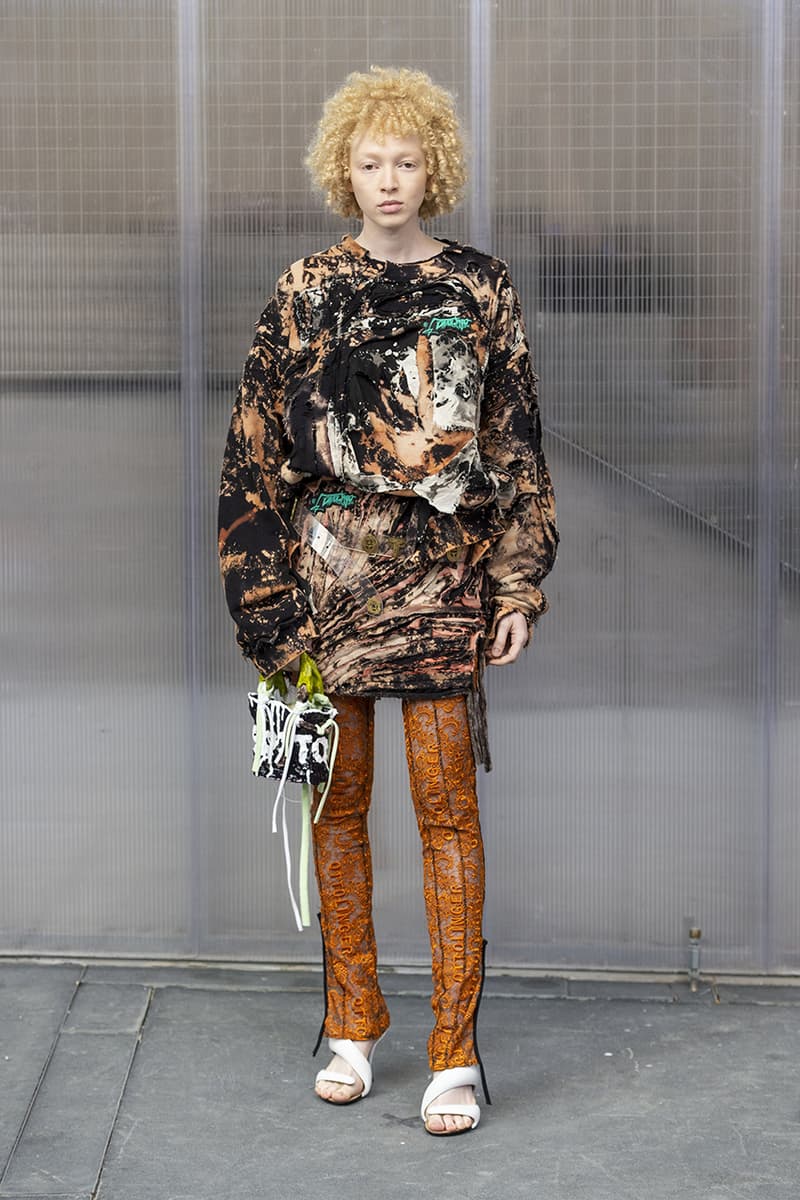 12 of 28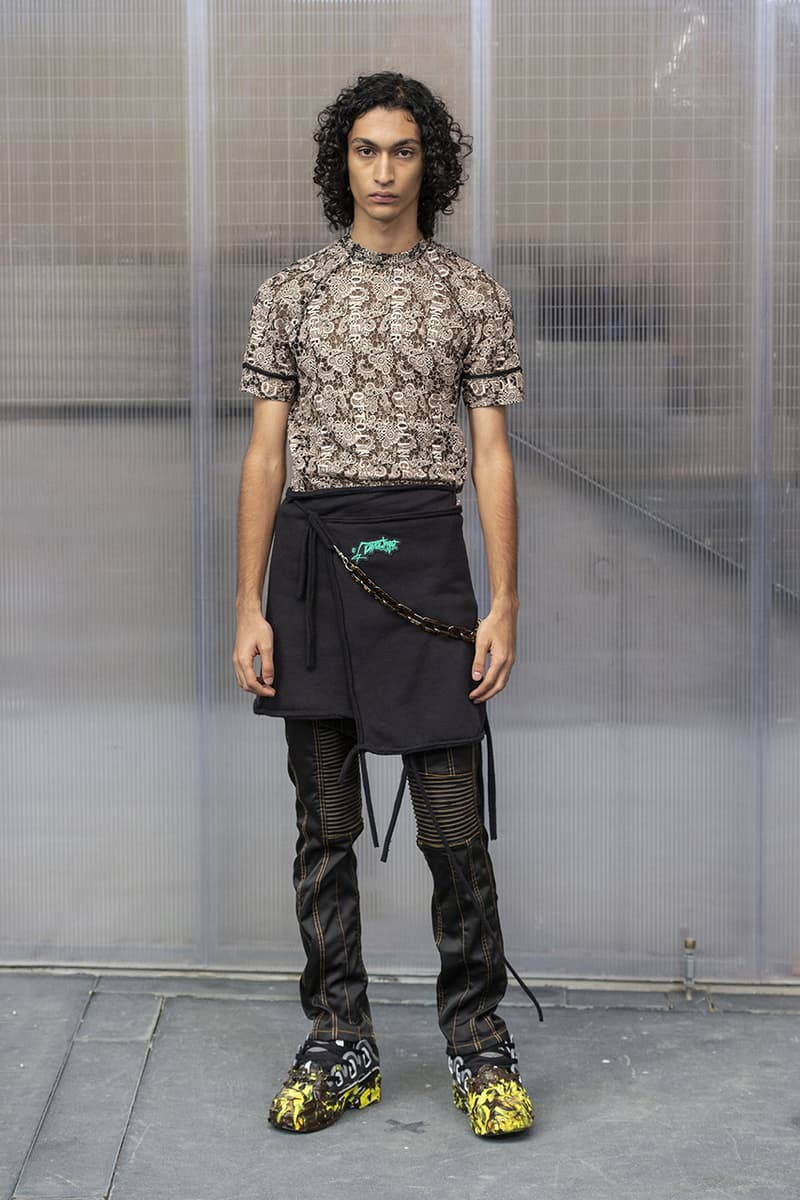 13 of 28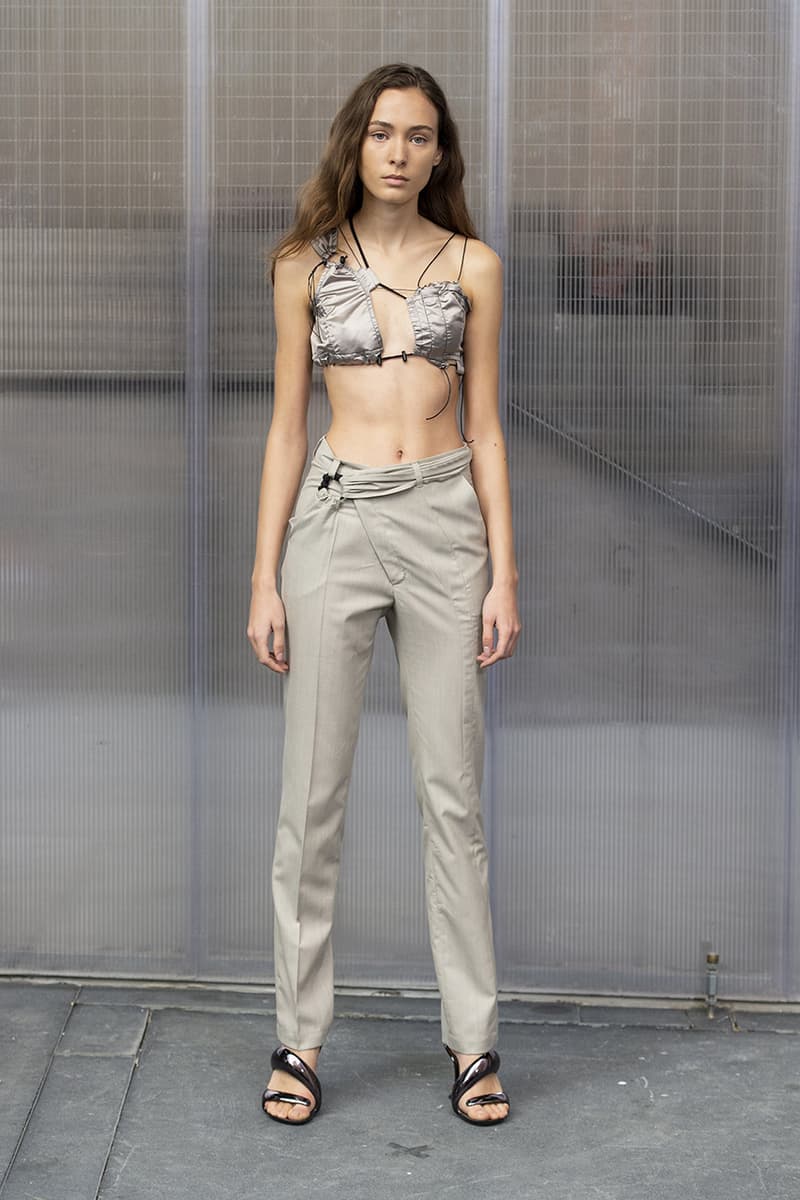 14 of 28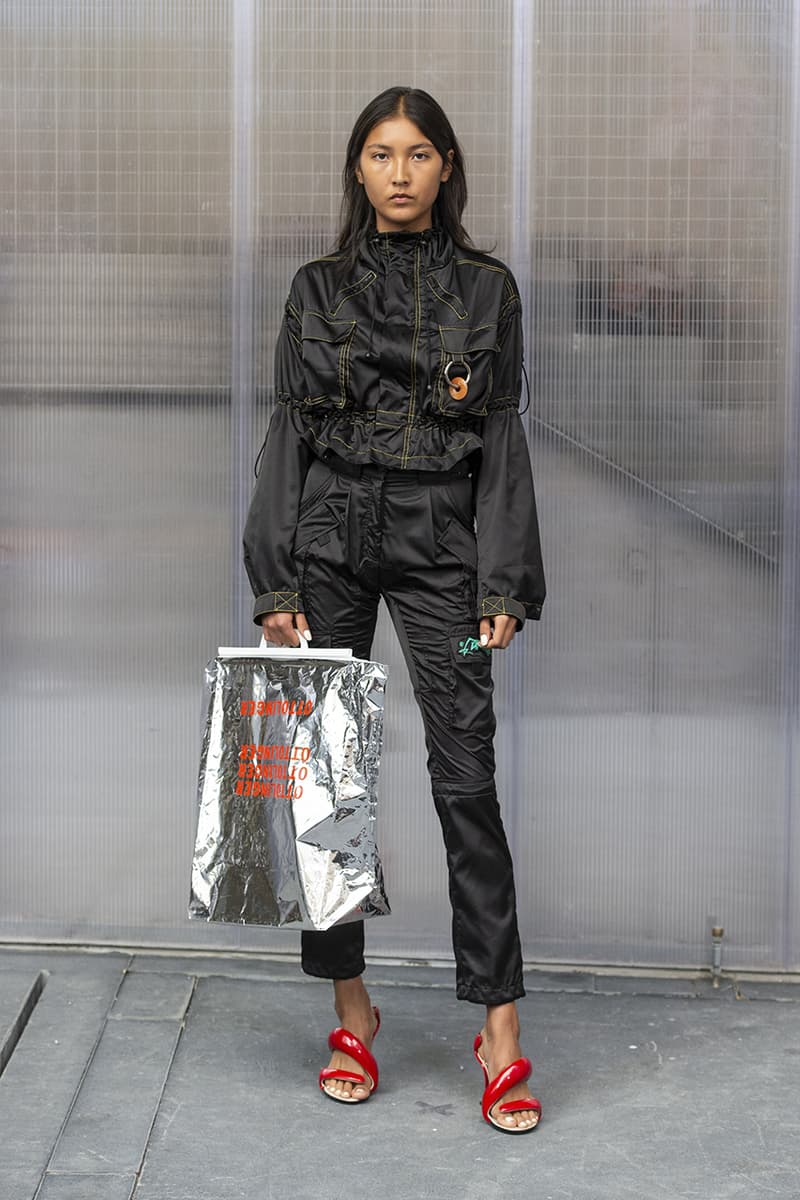 15 of 28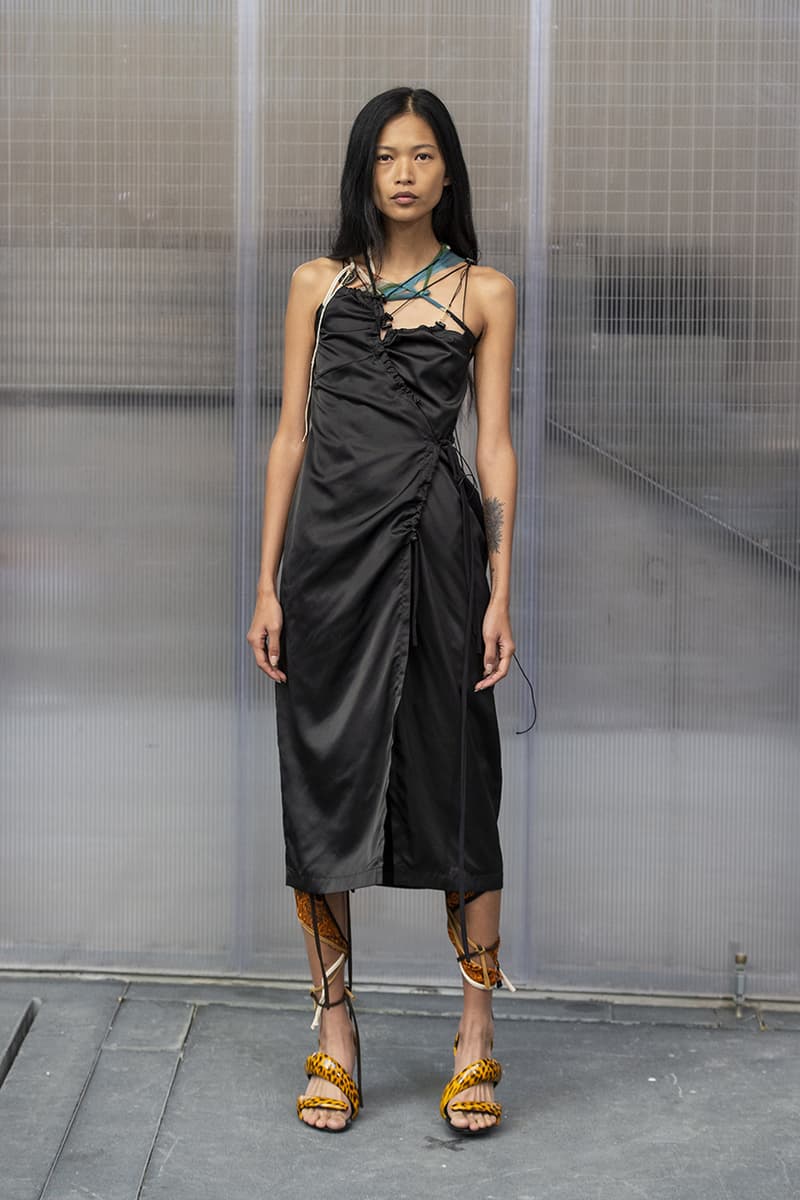 16 of 28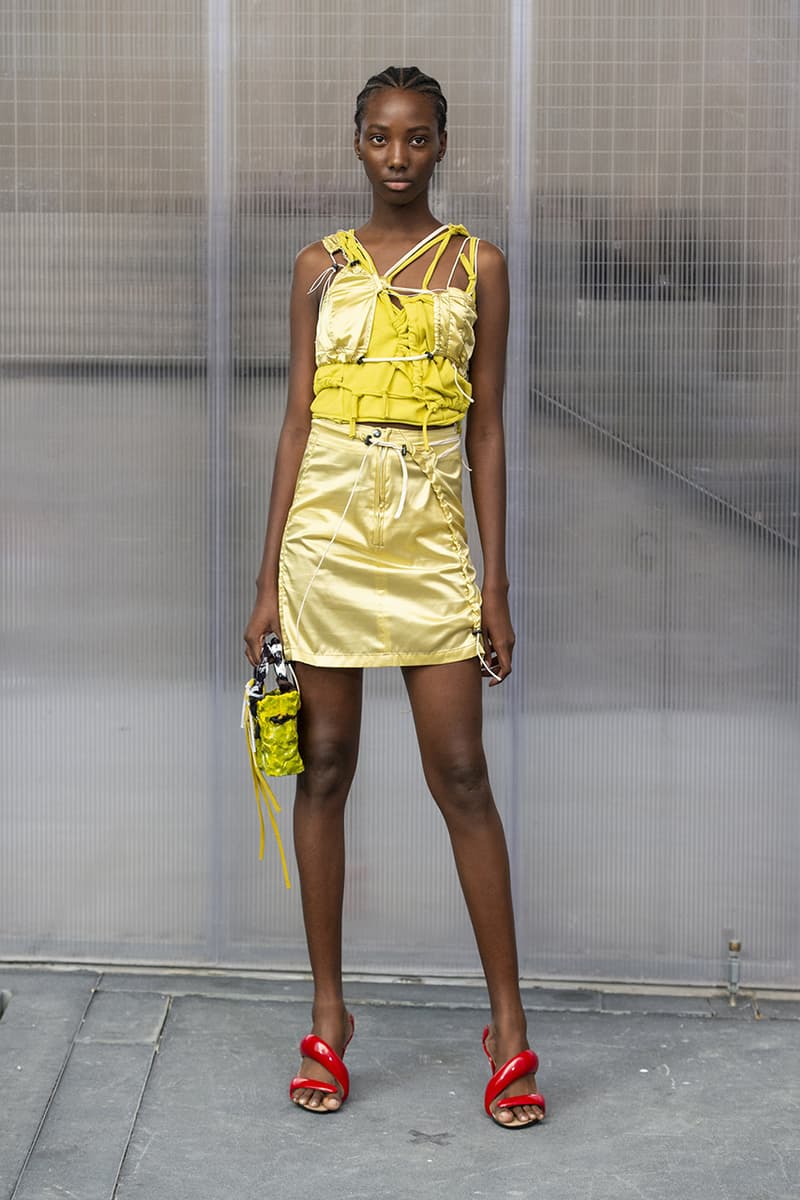 17 of 28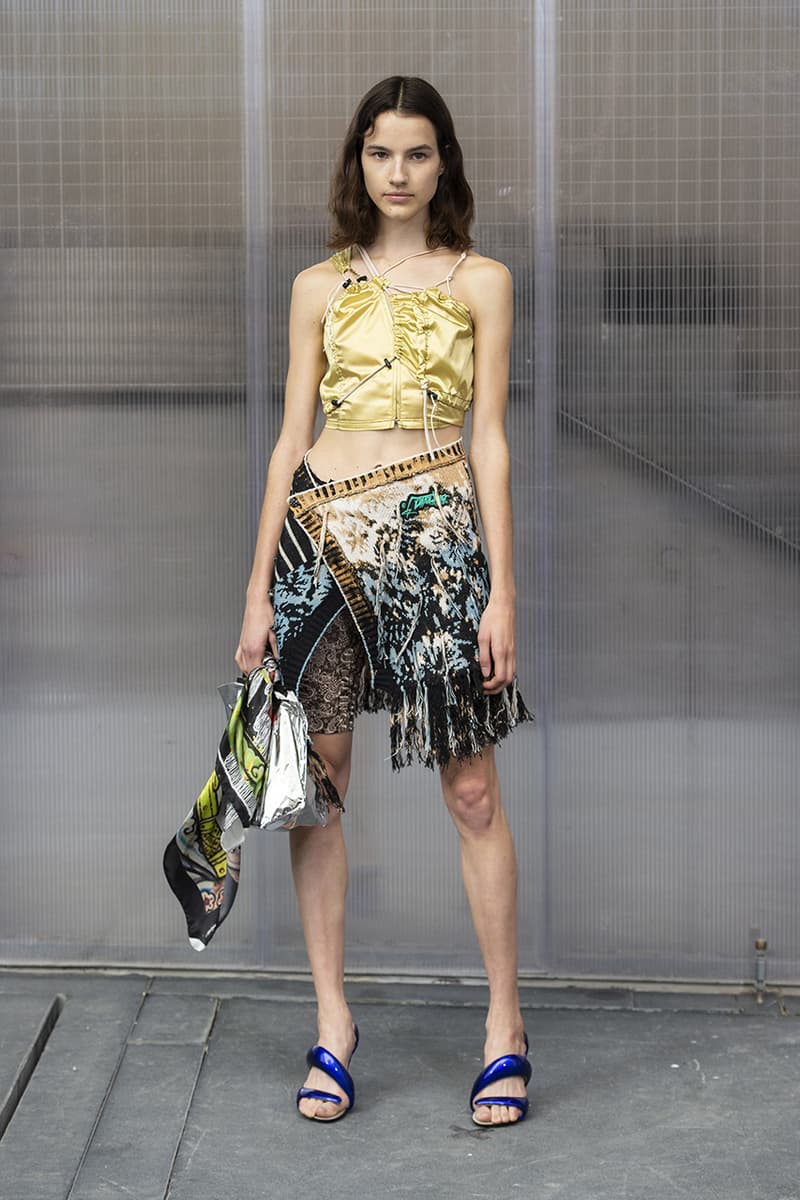 18 of 28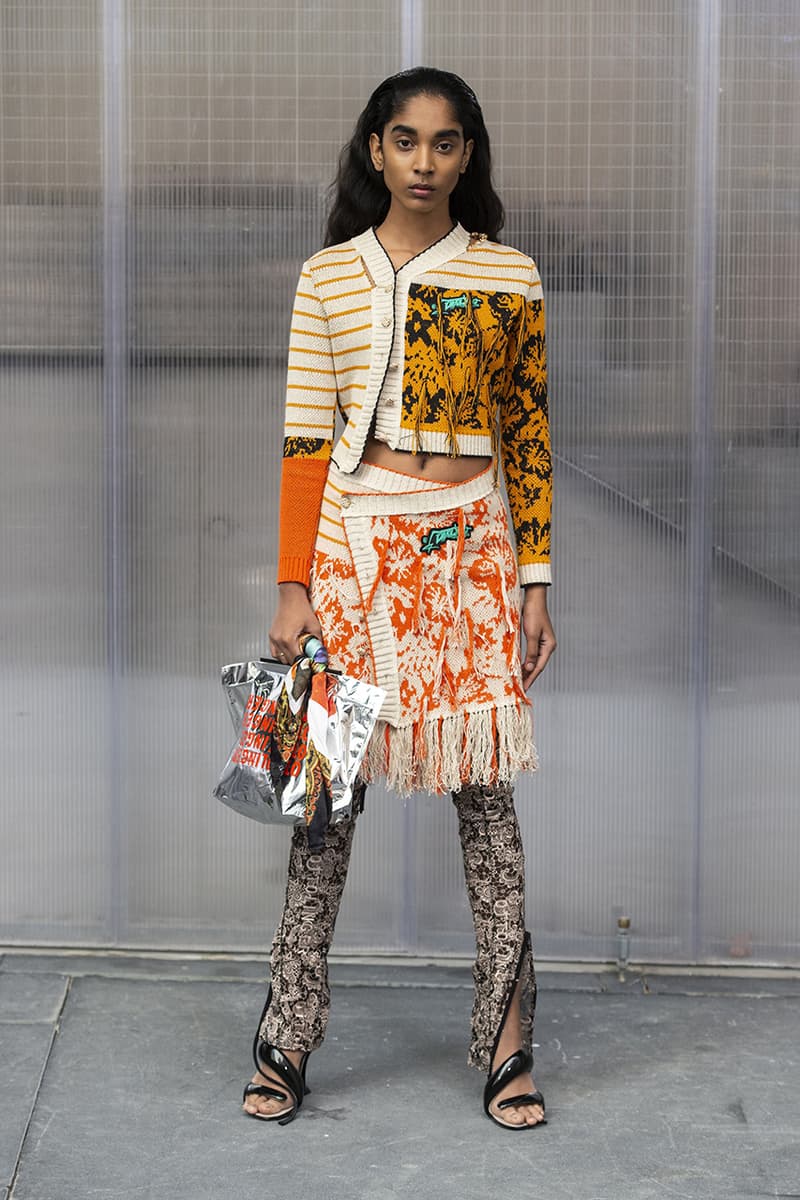 19 of 28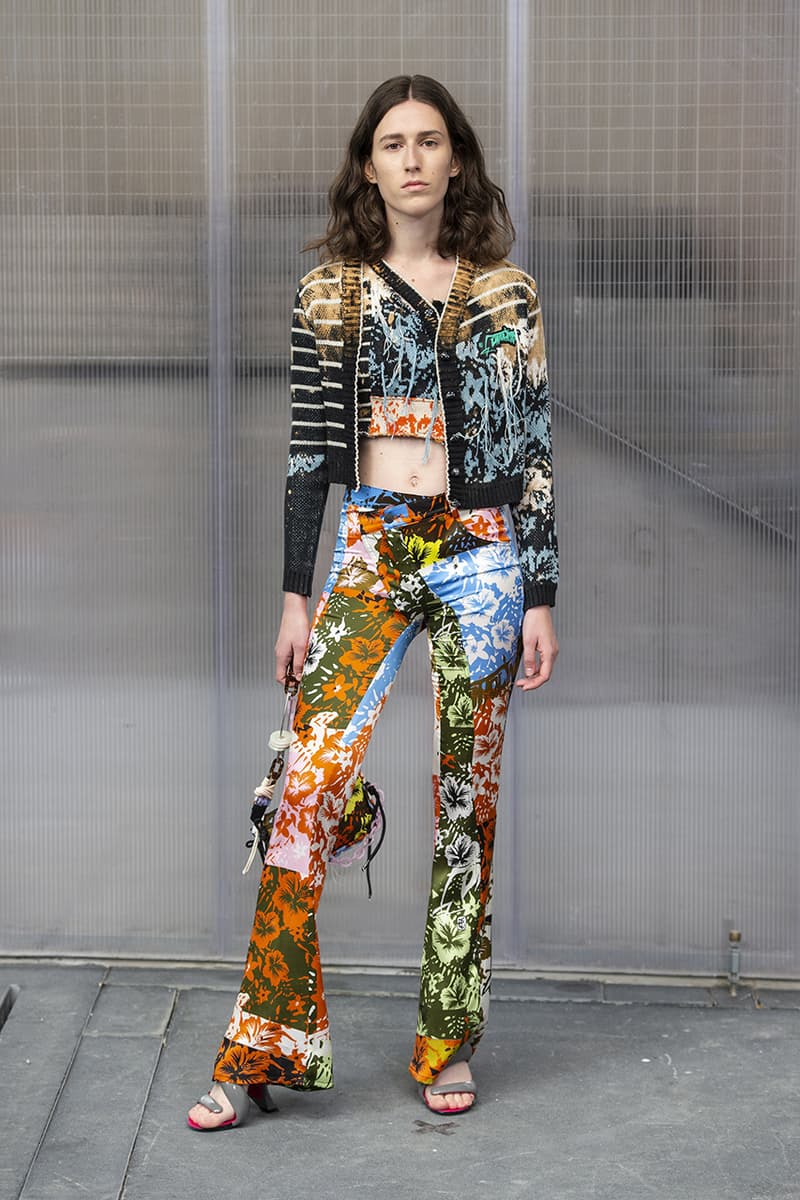 20 of 28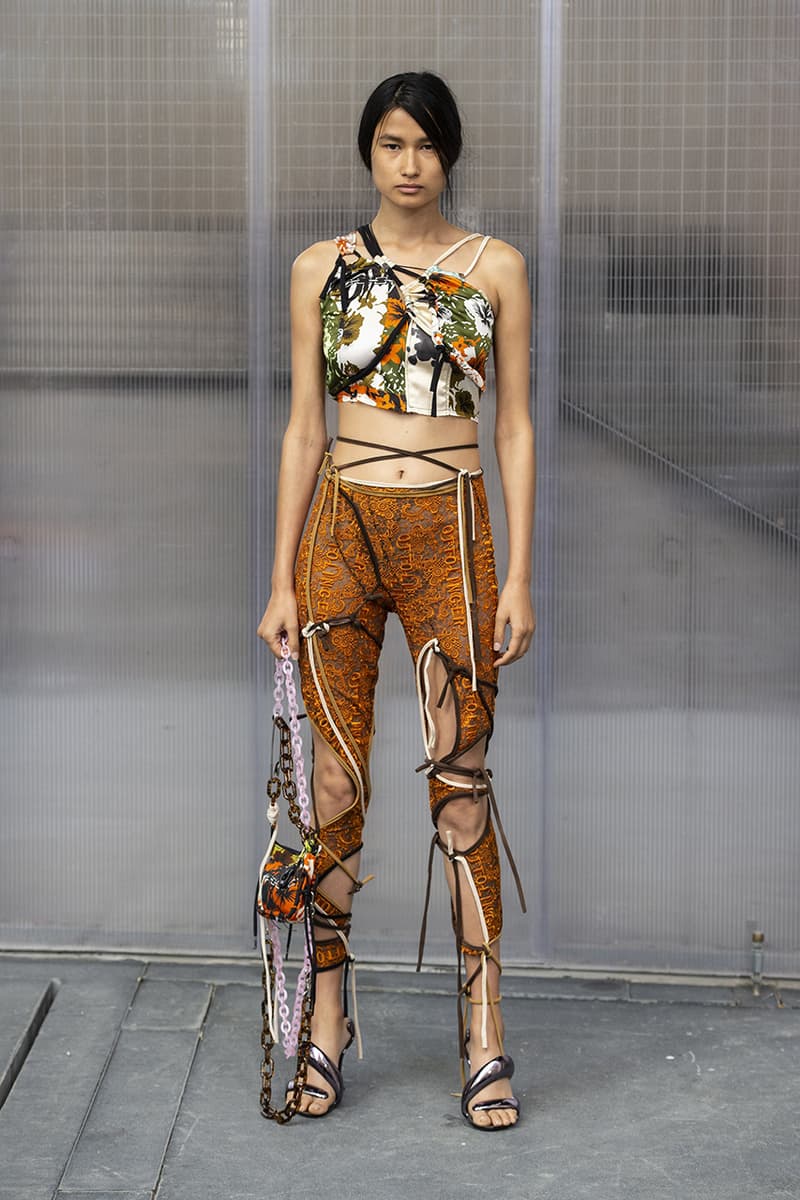 21 of 28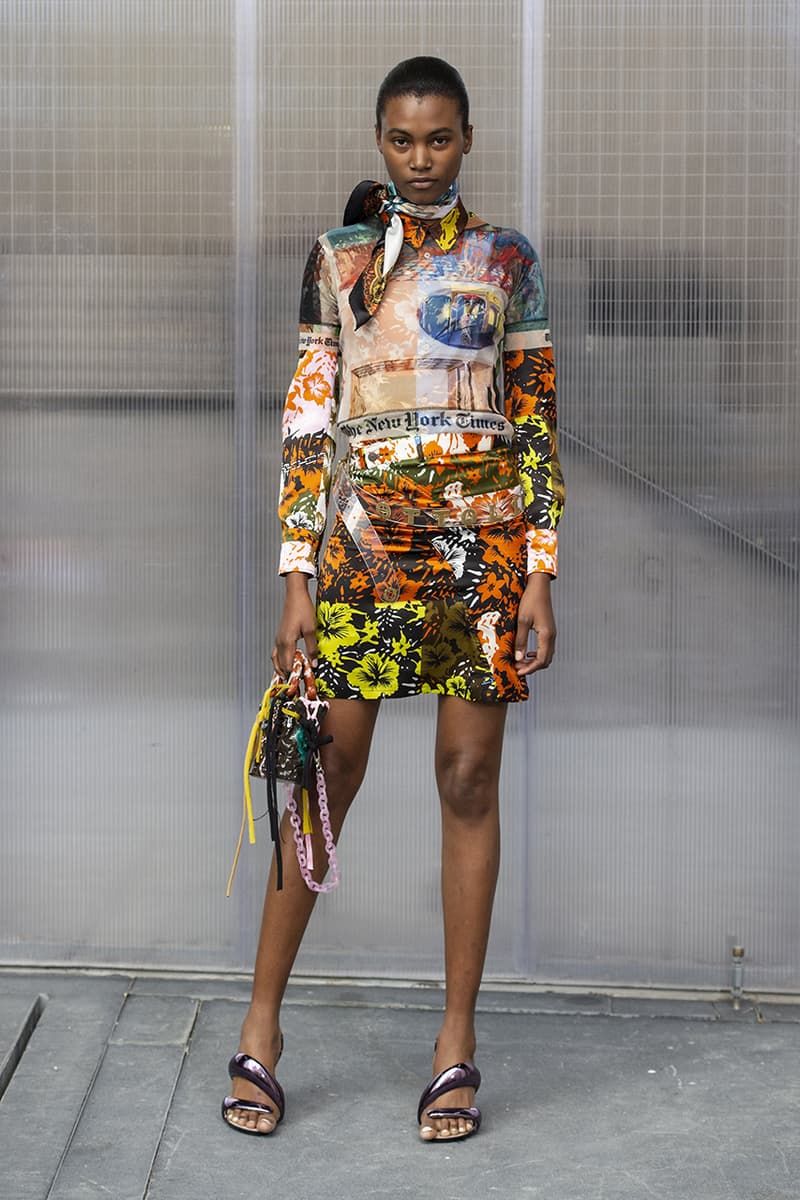 22 of 28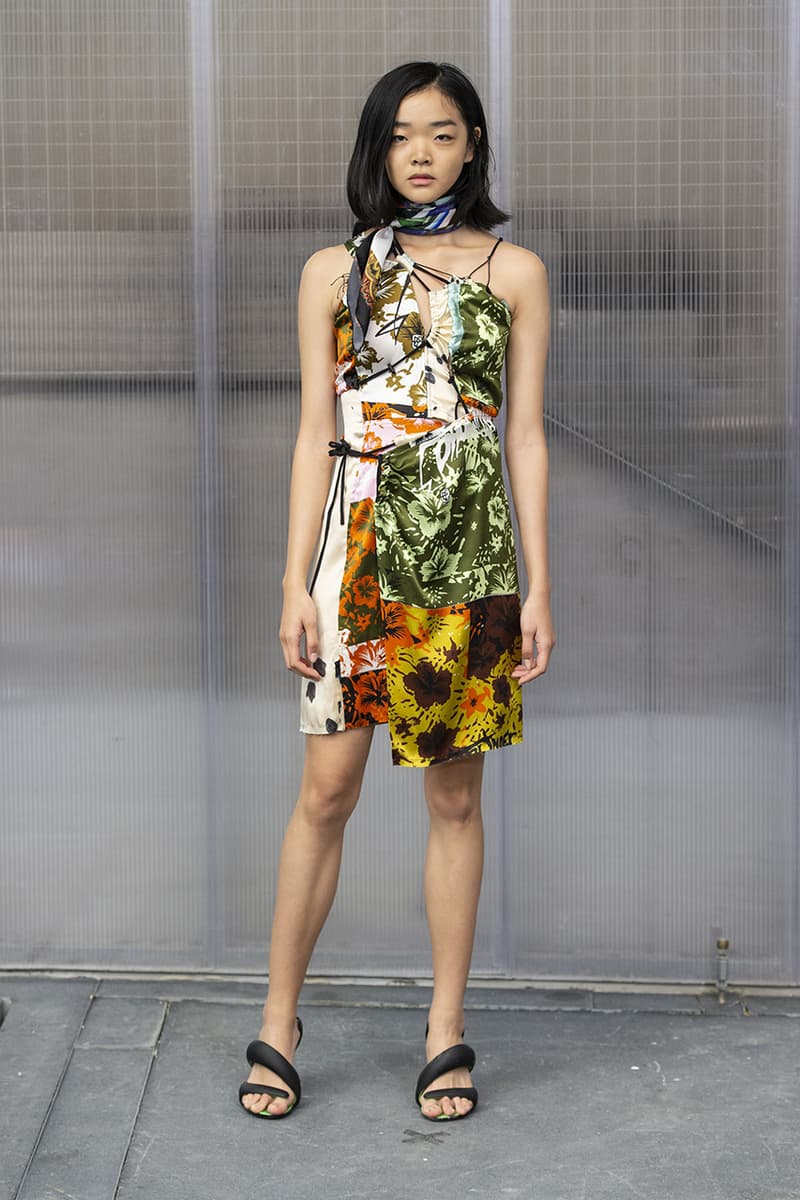 23 of 28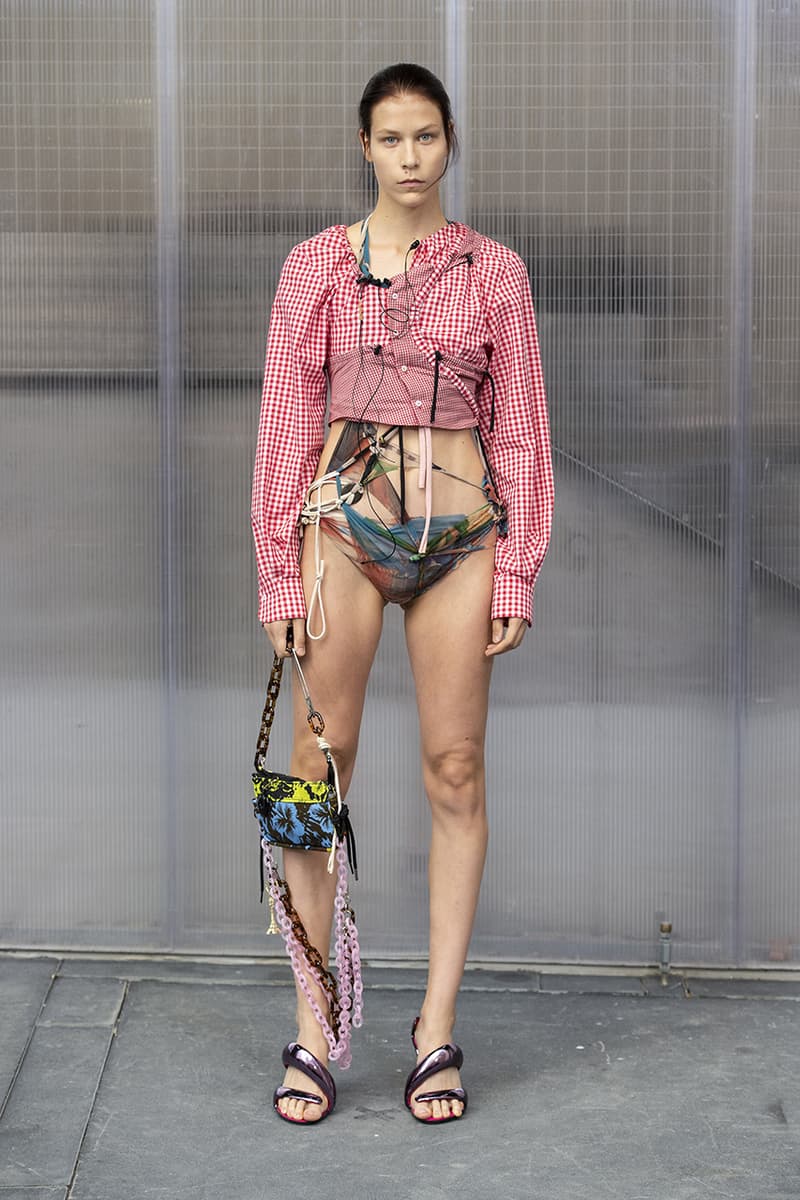 24 of 28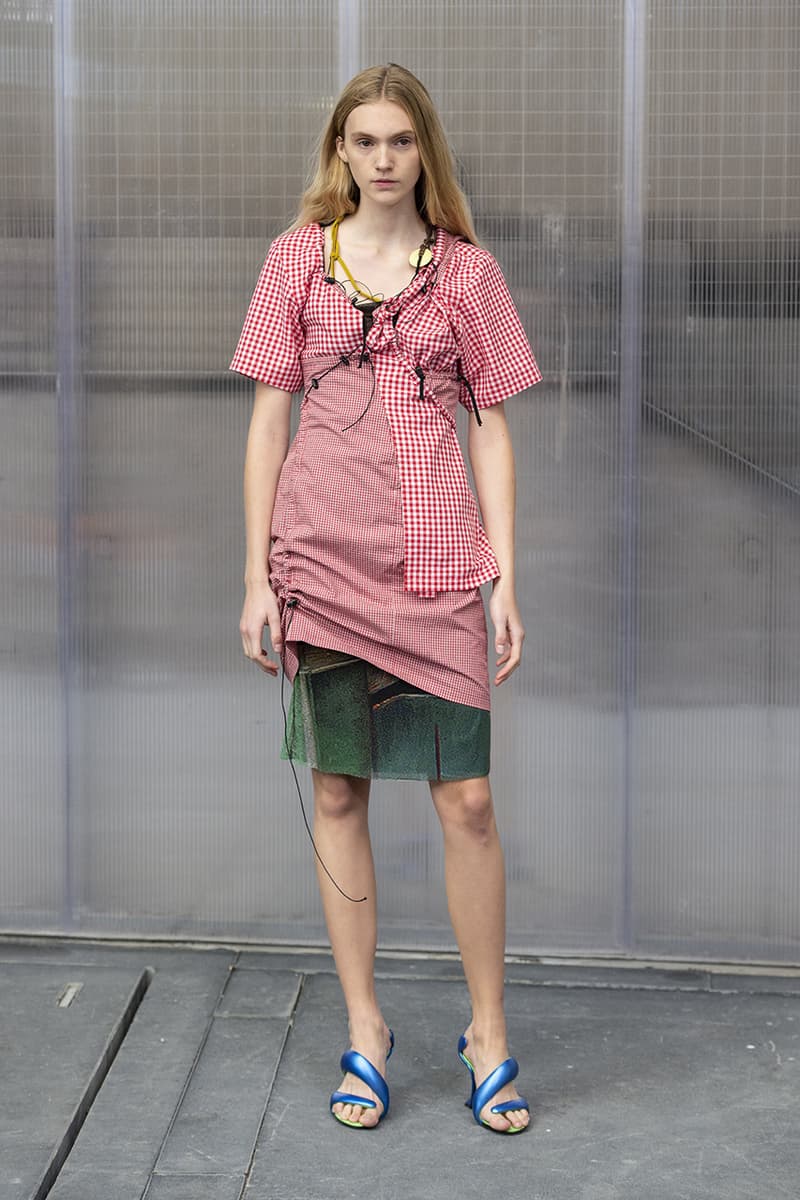 25 of 28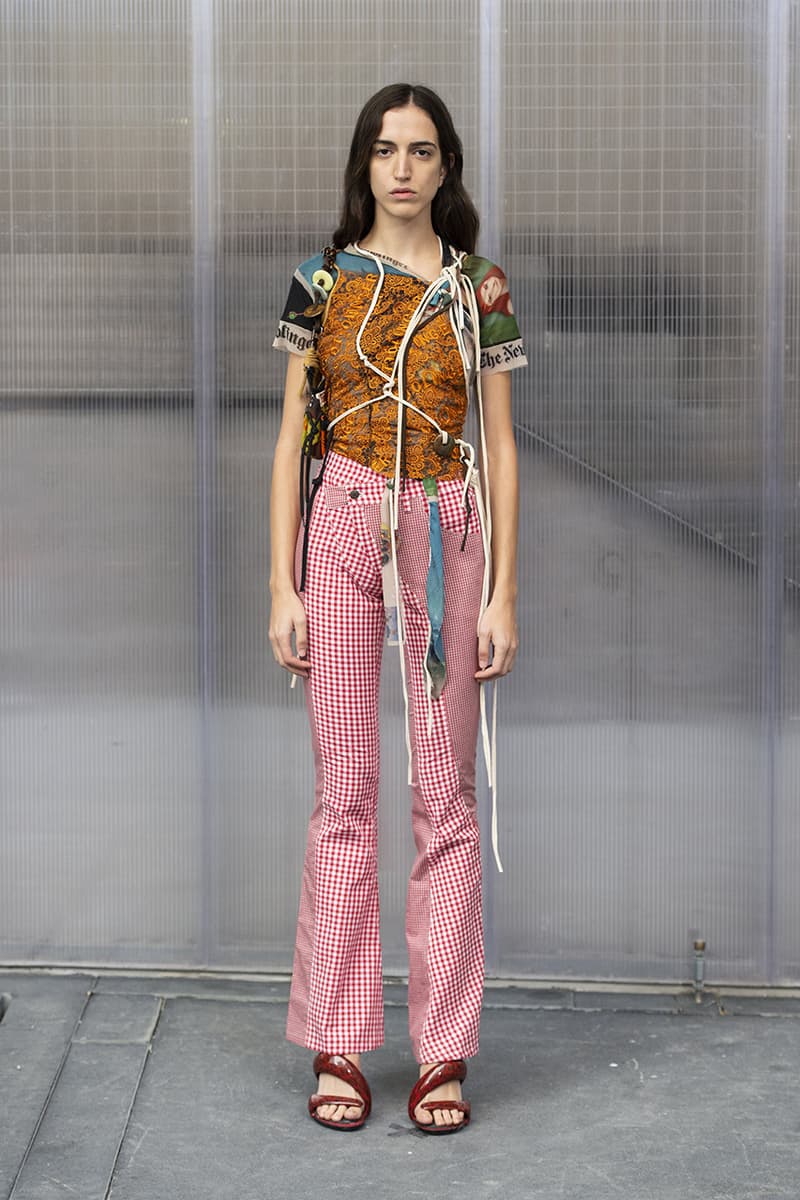 26 of 28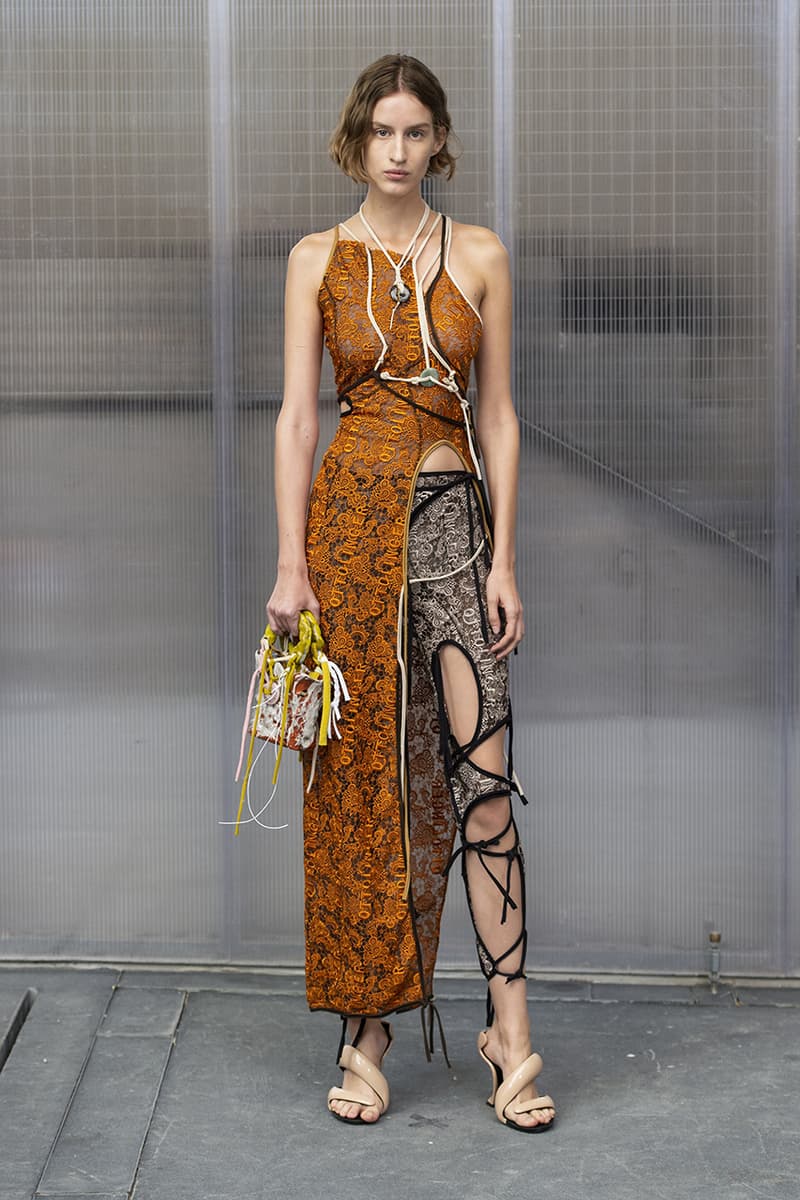 27 of 28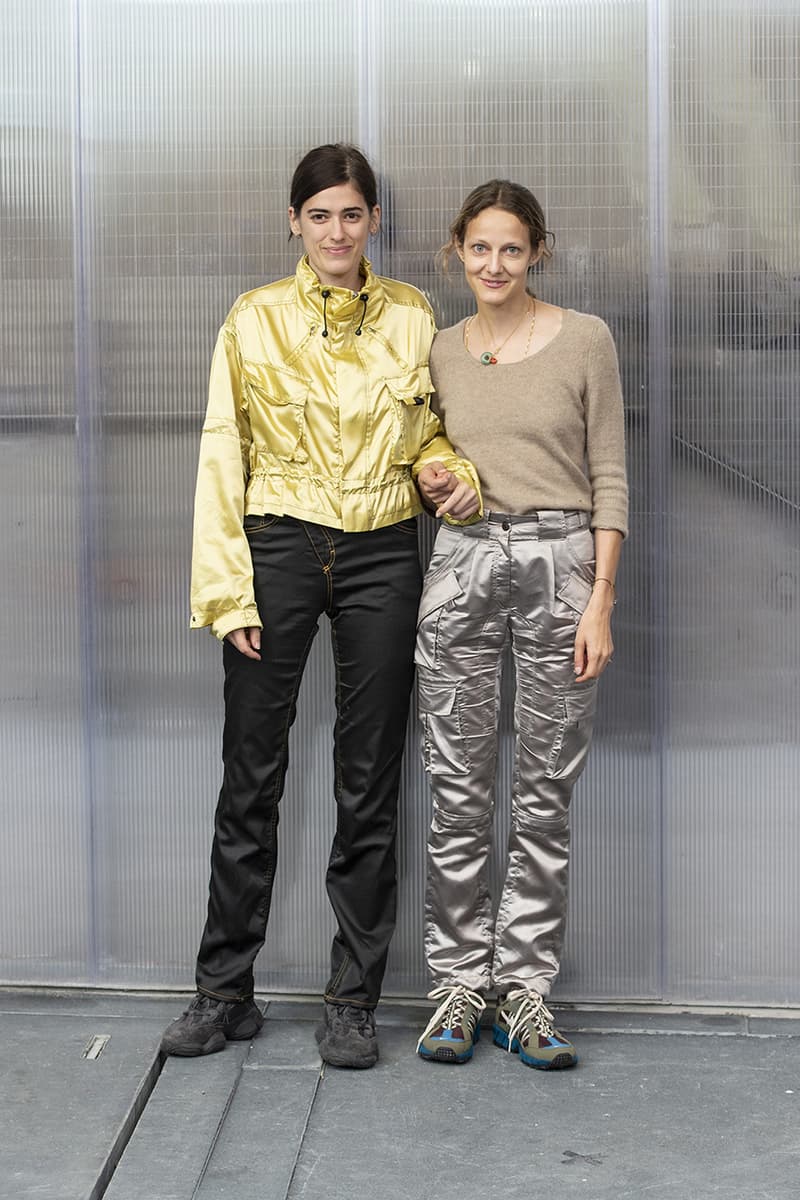 28 of 28
Ottolinger debuted its Spring/Summer 2019 collection during Paris Fashion Week, marking the label's first-ever runway show on the official schedule. For their Fashion Week inauguration, Swiss-born and Berlin-based designers Christa Bösch and Cosima Gadient referenced the collection's storytelling element, priming attendees with a passage from Ken Liu's magical realism book The Paper Managerie and Other Stories in their program notes, before presenting Ottolinger's signature design themes on the runway.
The SS19 Ottolinger narrative took viewers to a sartorial, post-apocalyptic rave. The vocabulary came in the form of acid-stained denim, earthy tones and muted neons, knotted rope accents, asymmetric construction and a slew of Swiss and Hawaiian motifs such as aloha prints, carpet-like knit jacquards and gingham that translated to a mix of civilizations.
Elements of fantasy came by way of the psychedelic patchwork print pieces and lace top layers, while a New York Times banner printed on the seam of the sheer top and collaged artwork by Julien Nguyen gave the collection a dose of reality.
Check out the Ottolinger SS19 collection runway above and follow our Paris Fashion Week coverage for the latest designer content.
Next up, Maison Margiela's SS19 collection gave a lesson on artistic androgyny.