Martin Shkreli Is Auctioning His Own Face to Punch for Charity
One lucky winner will clobber the infamous pharmaceutical executive for a good cause.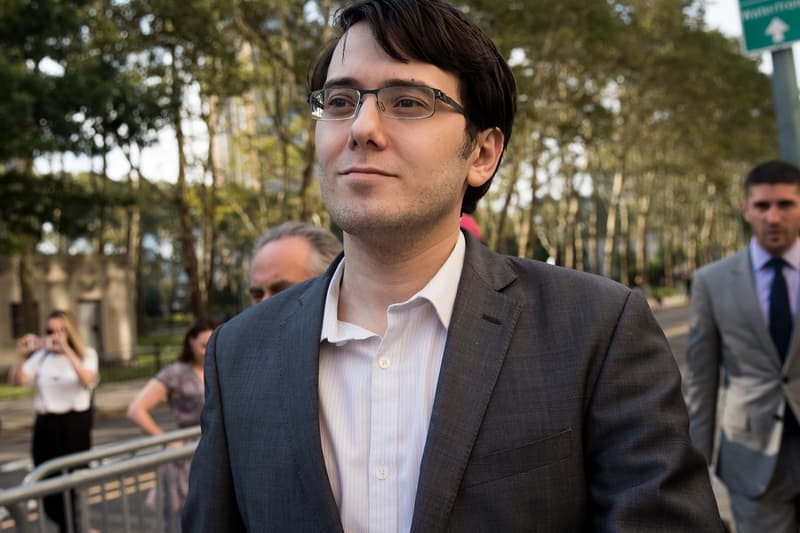 Infamous pharmaceutical executive and Wu-Tang Clan album owner Martin Shkreli has announced that he will auction off the opportunity to punch him in the face for charity. The widely despised 33-year-old detailed the offer in a string of tweets on Monday, revealing that proceeds from the bidding will "benefit his friend Mike, who passed away and left behind a young son who survived cancer."
Of course, Twitter instantly ran wild with the unique offer. One cheeky user asked if they could "bid on behalf of someone like Mike Tyson," to which Shkreli replied, "As long as the money comes in and they'll throw the punch, yes." Shkreli also confirmed that the winner will be allowed to video the hit, expressing his belief that Mike – who "architected his publicity stunts" – was watching and smiling.
Unfortunately, eBay have attempted to block bidding, removing his listing and leading Shkreli to seek another auction site to host his unique initiative. Let's hope someone eventually gets a chance to clobber him for a good cause.
I will auction one slap/punch in the face to benefit my friend Mike who passed away & leaves behind a young son who survived cancer. DM bids

— Martin Shkreli (@MartinShkreli) September 26, 2016