Pharma Bro Martin Shkreli Is Auctioning off a Chance to Punch Him in the Face
Unsurprisingly, a lot of people are bidding for the chance.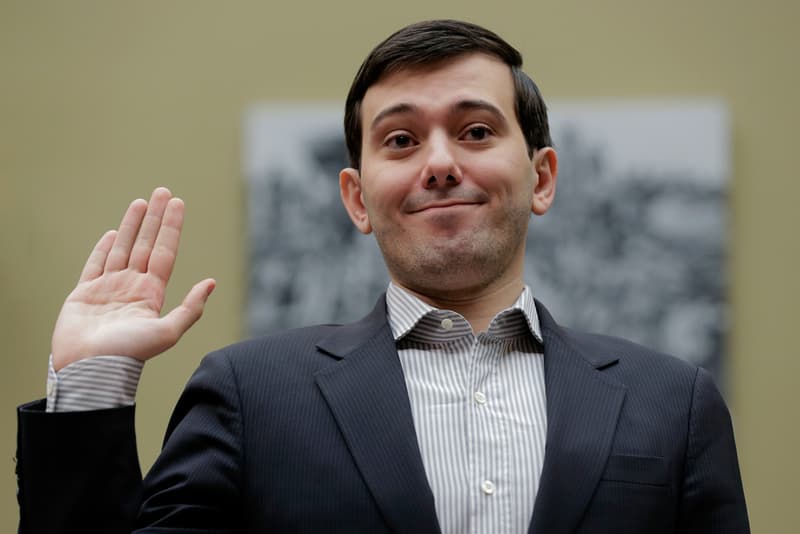 Pharma bro Martin Shkreli, who rose to notoriety for raising the price of a AIDS drug by 5500 percent, is back again. This time, however, Shkreli is actually trying to help someone out. He's auctioning off a chance for someone to punch him in the face, with all proceeds benefiting his friend's family. According to his tweets, Skhreli is doing this to help his former PR consultant Mike Kulich, who passed away on September 24 in his sleep. Kulich was 29 years old and leaves behind a 5-year-old son who just recovered from leukemia. The auction money will go towards a trust fund for Kulich's son. According to Shkreli, bids are as high as $78,000 USD.
Donation for my PR consultant who passed away. Leaves behind a young child who is recovering from cancer.https://t.co/YLRa4PGTRe

— Martin Shkreli (@MartinShkreli) September 26, 2016
I will auction one slap/punch in the face to benefit my friend Mike who passed away & leaves behind a young son who survived cancer. DM bids

— Martin Shkreli (@MartinShkreli) September 26, 2016
I'll match donation to a certain point. You may video the slap/punch. Mike architected my publicity stunts & I bet he is watching, smiling. https://t.co/kqnvQtJ10T

— Martin Shkreli (@MartinShkreli) September 26, 2016