Harlem Biker Benadon Takes the Timberland Field Boot for a Ride Through the Streets of New York
The "Beef and Broccoli" boot is newly upgraded with Anti-Fatigue technology and a waterproof construction.
The Timberland Field Boot is virtually limitless in its cultural and stylistic versatility. Moving uptown from Matt Mooney's skatepark stomping grounds, the boot also finds itself at home in the dirt-biking and four-wheeling scene in Harlem. With a massive musical heritage, including some of the most prolific rap artists of the last 30 years, Manhattan's Harlem neighborhood is no stranger to the fashion trends which come along with the arts — including Timberland's iconic boots.
In the footwear giant's latest video, Uptown rapper and veteran urban dirt biker, Benadon, takes the "Beef and Broccoli" Field Boot for a ride. Having grown up around bikes, Benadon taught himself how to wheelie for the first time as a kid. Then, ever since witnessing the striking displays that crews put on in Baltimore, he made it his mission to breathe life into New York's dirt bike culture. When he's out riding around the city, Benadon has adopted the newest iteration of the Field Boot part of his uniform. Updated with anti-fatigue technology and enhanced to be 100% waterproof, the rugged boot is the perfect mix of throwback style, comfort, and protection for the bike life scene.
Read the interview below for more info on his music and on NYC's dirt bike scene and stop by Timberland's official website for more details on the Field Boot.
1 of 3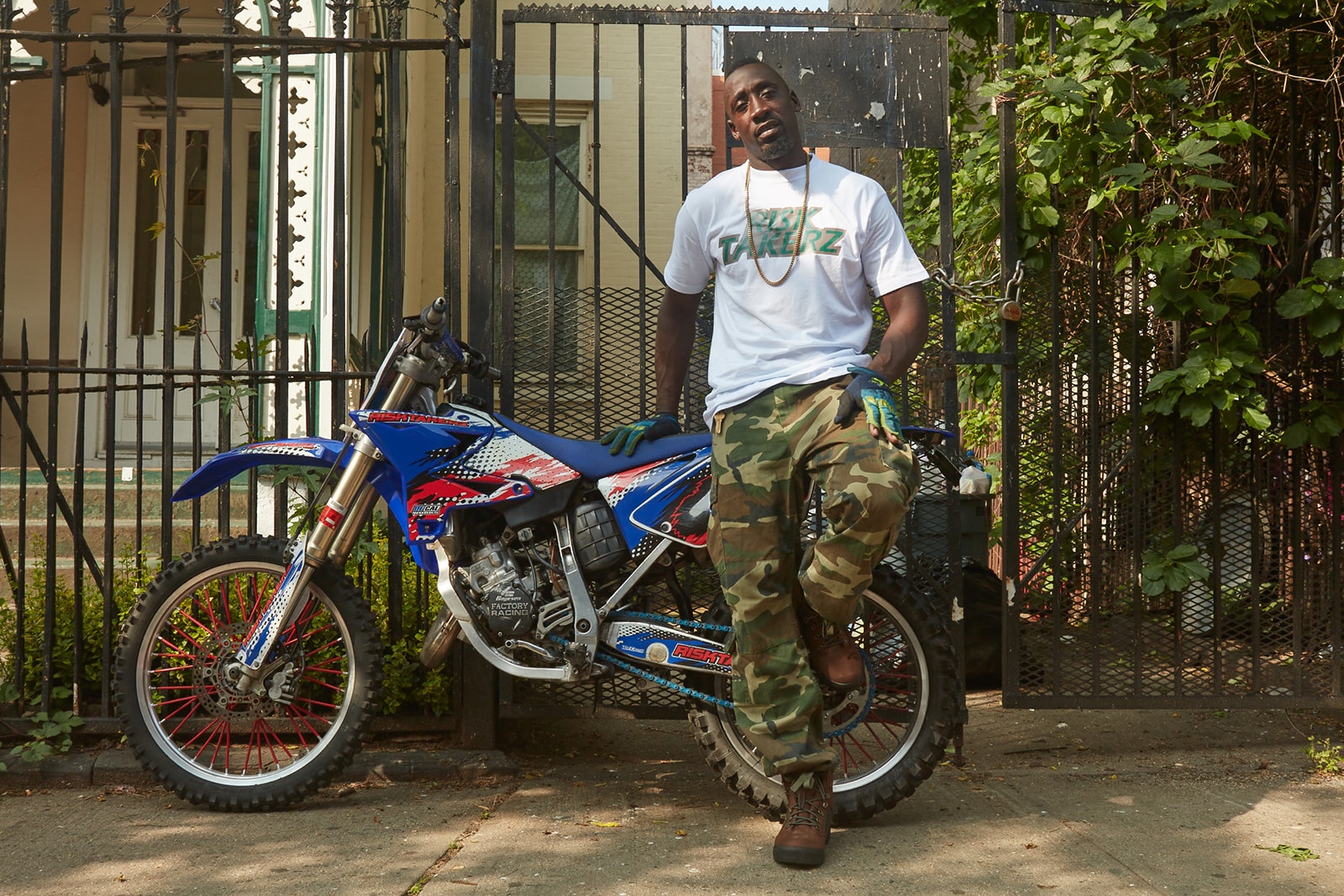 2 of 3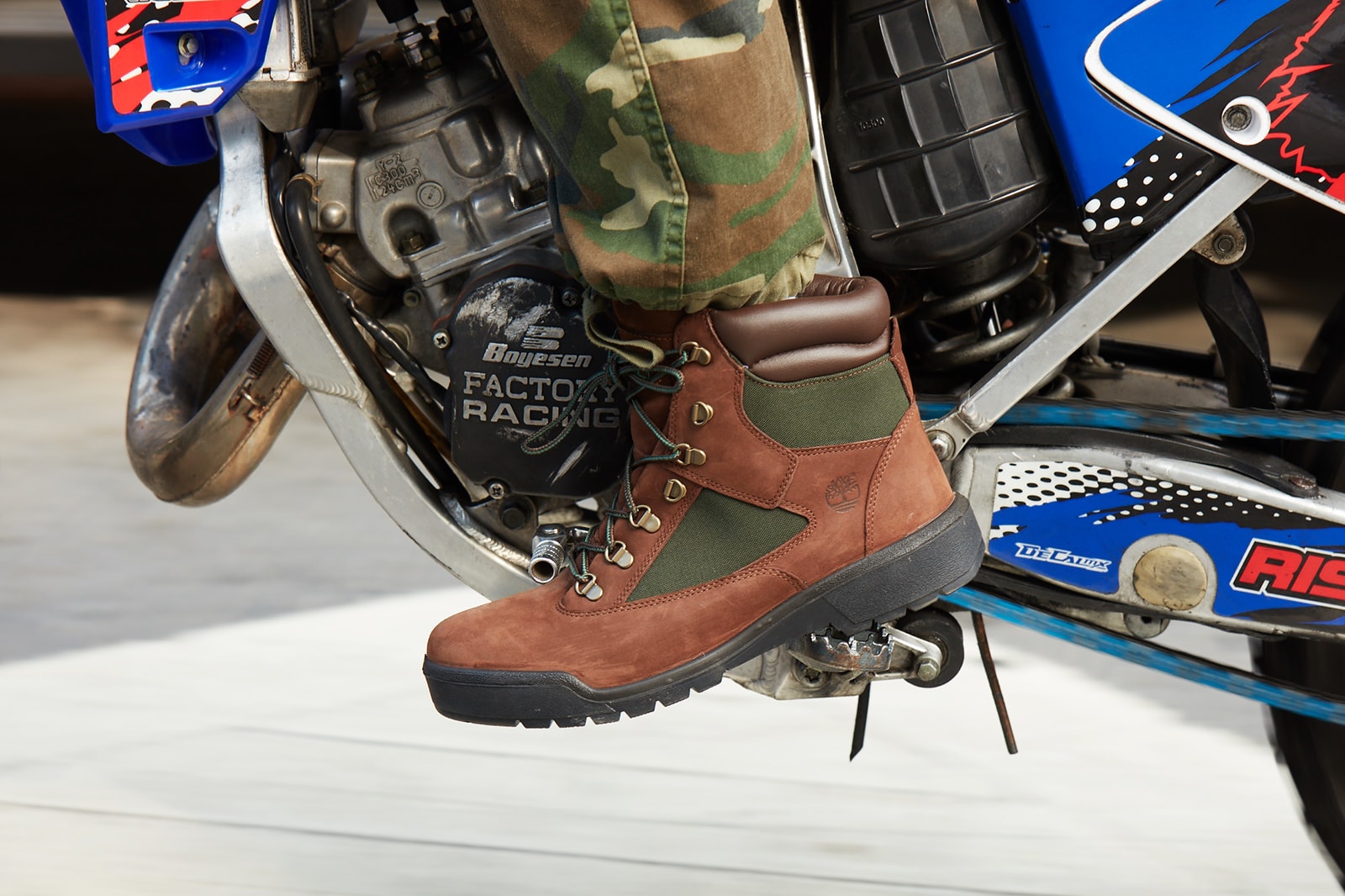 3 of 3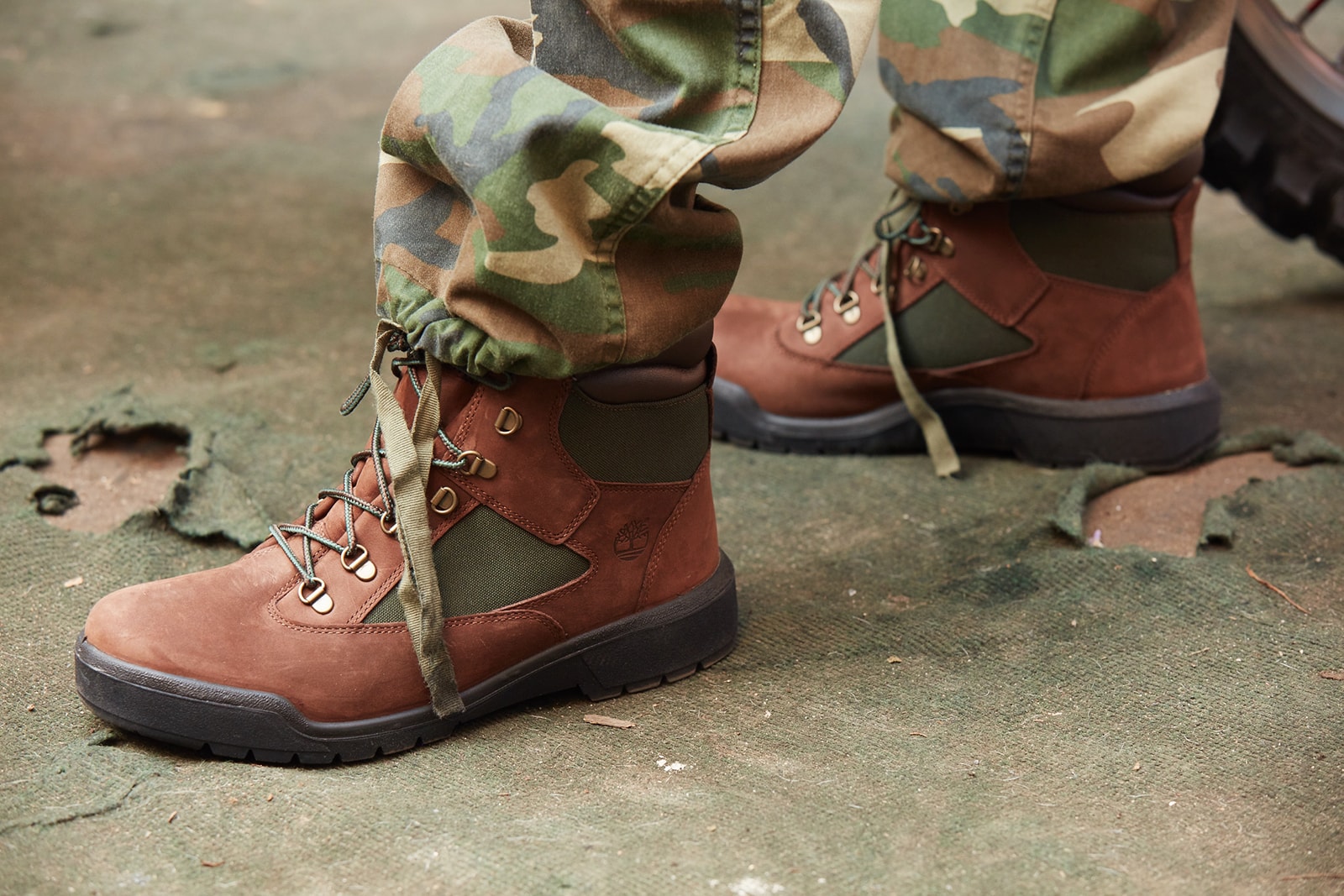 Tell us about growing up in Harlem.
I was born and raised by West Indian parents who came to the Americas during the late 60's and found a place I've called home my entire life — Harlem. Harlem was pretty much a neighborhood filled with lots of cultural experiences. The economy wasn't so great during those times, but we always tried to make the best out of our situation and didn't allow those things to effect our daily lives.
How did you get into biking and four-wheeling?
Growing up, I was always around the bike scene. Mostly the older guys from the neighborhood had them and sometimes they would stop and give the younger kids a ride on the back. My first dirt bike I owned was a KX 80 that I brought back in 1997. It made me one of the youngest kid to ever ride the streets with the older guys. I taught myself how to ride and wheelie without the help from the older guys because they weren't into teaching that much, there were not that many practice spots, and most people could ride but couldn't do a wheelie. After I learned about how to wheelie, the older guys were stunned but gave me my props. That was when I became the new generation rider. After that, I started teaching my friends how it was done.
Tell us about the biking scene in NYC?
As far as dirt bikes, four-wheelers and peddle bikes are concerned in New York (leaving out motorcycles), kind of took off in 2010 as a cultural movement, but prior to that, there were small groups that rode in Harlem. I came back in 2010 after a 10 year retirement from riding. Dirt bikes weren't as popular as they are today due to the fact that a lot of people had  changed their interest throughout the years and lots of people converted to riding motorcycles. My first trip down to Baltimore changed all that because down there it was the exact opposite. Most people rode dirt bikes and less motorcycles. I was able to connect with those guys to the point where we became like family. I then came back to New York City and started a one man campaign to bring dirt bikes back to center stage.
Do you have a favorite place in the city to ride?
No, I don't have a favorite place to ride in the city. I enjoy the whole city.
How does the bike culture in NYC differ from neighboring cities like Philly?
The difference in riding in other cities is mainly the landscape. Some cities also have more bike fans than others.
Tell us about your music.
I have 3 mixtapes out on datpiff.com. Risk Takers, Risk Takerz (with a Z) 2 and Street Fame. I have some upcoming music coming out with myself and some Risk Takerz affiliates and with the bro Asap TyY from the Asap Mob.
Do you have anything big planned coming up either in the world of biking or musically?
Between this year and next year, I plan on being in Paris, Barbados, London and a few cities in America doing my biking and dropping hot music for my fans out there. I also enjoy meeting new people and building relationships so I look forward to doing that as well.