Machine Gun Kelly Shares His Thoughts on Eminem's "KILLSHOT" DISS
The Ohio rapper wasn't impressed.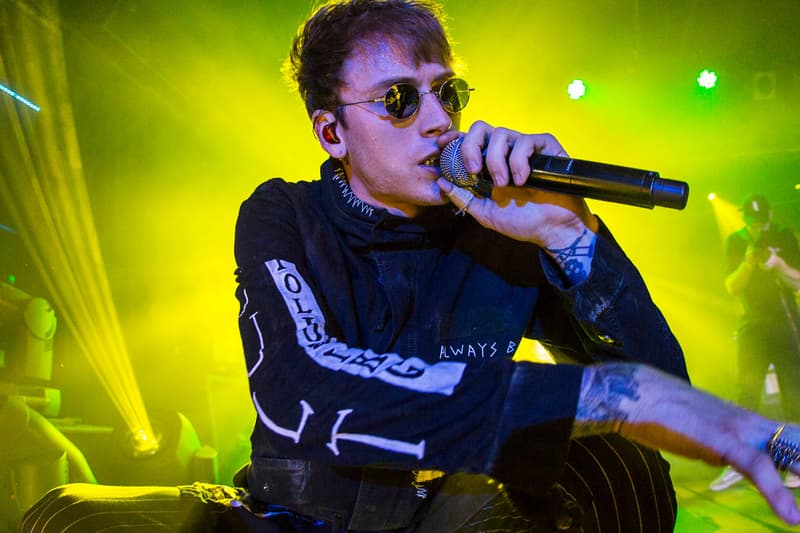 Machine Gun Kelly has responded to Eminem's recently-released "KILLSHOT" diss, but he's not sending shots through his music; instead, the Ohio rapper is taking to Twitter to share his thoughts.
"2 weeks and 3 interviews later… #legshot #letstalkaboutit," reads a tweet from Machine Gun Kelly, which also features a picture of three judges holding up "6" signs.
Machine Gun Kelly has yet to cook up a new lyrical response to Eminem, but he has capitalized on the recent flood of attention by using the release of "KILLSHOT" as an opportunity to promote his forthcoming EP, Binge. Binge is scheduled to drop next Friday, September 21, and will serve as the follow-up to last year's Bloom LP.
You can check out the aforementioned Machine Gun Kelly tweet below.
Previously, Machine Gun Kelly fired back at Eminem's initial salvo of shots with "Rap Devil."
2 weeks and 3 interviews later…???‍♂️?? #legshot #letstalkaboutit pic.twitter.com/PwGOdgAdI2

— ? (@machinegunkelly) September 15, 2018