Kanye West Didn't Drop 'Yandhi,' Instead Gave Divisive 'SNL' Speech
While wearing his MAGA cap.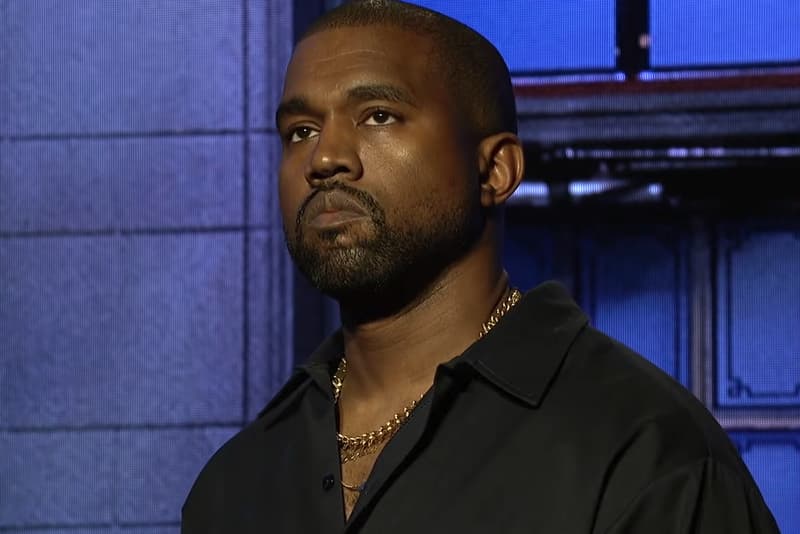 After generating buzz over Kanye West revealed that the YEEZUS follow-up would release on Saturday, September 29. Although Ye did perform at Saturday Night Live, presumably to promote the new album, the record never released.
The rapper has stayed mum on any forthcoming news regarding Yandhi, instead delivering a pair of performances with Lil Pump and Teyana Taylor. After knocking out "I Love It" and "We Got Love," West delivered a show-closing monologue, while wearing his ever-controversial Make America Great Again cap. The speech, unsurprisingly, proved to be unapologetically provocative, with audience members reacting to certain points with boos and hesitant applause.
"There's so many times I talk to like a white person about this and they say, 'How could you like Trump? He's racist,'" the G.O.O.D. Music founder stated. "Well, if I was concerned about racism I would've moved out of America a long time ago." In an Instagram Story, Chris Rock can be heard chuckling in response, even whispering "Oh my God."
Check out West's speech in full below, along with some of the best social media reactions to the lack of Yandhi news.
Elsewhere, West and his son, Saint, threw out the first pitch at a Chicago White Sox game.
Wowwwww only 3 people clapped. Chris Rock is laughing At @kanyewest pic.twitter.com/jAGP5OwKXD

— 2cool2blog (@2Cool2Bloggg) September 30, 2018
KANYE SNL TALK THAT GOT CUT OFF FREEDOM OF SPEECH SHOULD HAVE EXTENDED pic.twitter.com/IpULoEJxsN

— MIKE DEAN! #MWA (@therealmikedean) September 30, 2018
#Yandhi was supposed to release tonight, so obviously that means we are getting it in like 9 hours. And it won't even be finished til next week. That's just how Ye do

— b|w (@ozarkbw) September 30, 2018
how i look like refreshing apple music x100 for #yandhi pic.twitter.com/Tbf6y70XMh

— soul✗teffy (@_TEFERI) September 30, 2018
Picture worth a thousand words. #yandhi pic.twitter.com/UeGH6ZQ04F

— Norman (@normanCKy) September 30, 2018
Yo I'm dying tho #YANDHI pic.twitter.com/ed2yw9Q5UV

— Settle it in SMASH!!! (@idtapbrendan) September 30, 2018
Y'all: "Carter V is out!"

Young Thug: "Barter 7 in moments!"

Me, waiting for #Yandhi to drop: pic.twitter.com/8V52I5upgc

— 2002 Chris Jericho (2-1) (@ASAPVick_) September 29, 2018