Drake Takes a Jab at Kanye West on French Montana Track "No Stylist"
He also releases "Nervous" and "Juice."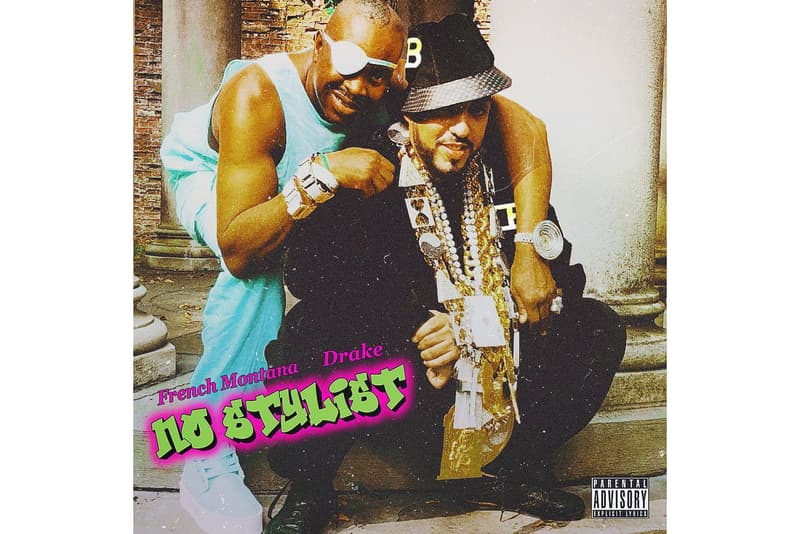 "No Stylist," the highly anticipated single by French Montana and Drake, is finally released. The track was previewed at a New York nightclub by French and Drake in August and earlier this month, they were spotted shooting the music video for the song.
On the record, you can hear Drake taking a jab at Kanye West, rapping: "Keeping it G, I told her don't wear no 350s around me." The song is an ode to Dapper Dan, Slick Rick, and Run DMC, and how they shaped culture through fashion. The record was produced by London On The Track and Hector Chaparro.
Montana stopped by Zane Lowe's Beats 1 show to premiere the track.
French Montana on "No Stylist"
I actually came to Miami when he [Drake] was working on his album. I just played him my music from my album, and he heard "No Stylist" and fell in love with it and he was like 'this is the one you and me should come out with'. I remember I came to Miami, it was me, him and Bad Bunny. We was at my boy Dave's place, a bunch of ladies, a bunch of you know Miami vibes. You know Miami vice vibes. And it was just the energy, you know. Some people make music but you could tell they're not friends we make music and me and him kind of like the same things in life you know what I'm saying, we from the same era, so it just came together.
French Montana on Drake:
I be trying to catch him, he on the road I be on the road but every time we get tougher we gotta make sure we do at least one that's gonna be classic you know for the youth out there. Show that bond cause I knew my brother since I started, he was on my first single "Pop That" and before that he was on "Stay Schemin'" with me and [Rick] Ross so it's like when we make music it's more of a brothership. I mean with people like us at this level of our career like we don't do stuff for money anymore. Where we at now is morelike we don't do stuff unless we love it unless it feels right. But I love that I'm in that space that we can make classic music. We always come together once a year and do one of those special ones you know.
The Bronx spitta also releases "Nervous" and "Juice," two additional songs, teasing his forthcoming album. French states that his upcoming album is finished, but still untitled. Listen to the new song and interview below.