The 'Star Wars' Cantina Will Serve First-Ever Alcoholic Drinks at Disneyland
Safe to assume you have to be 21 years of age for this part of the attraction.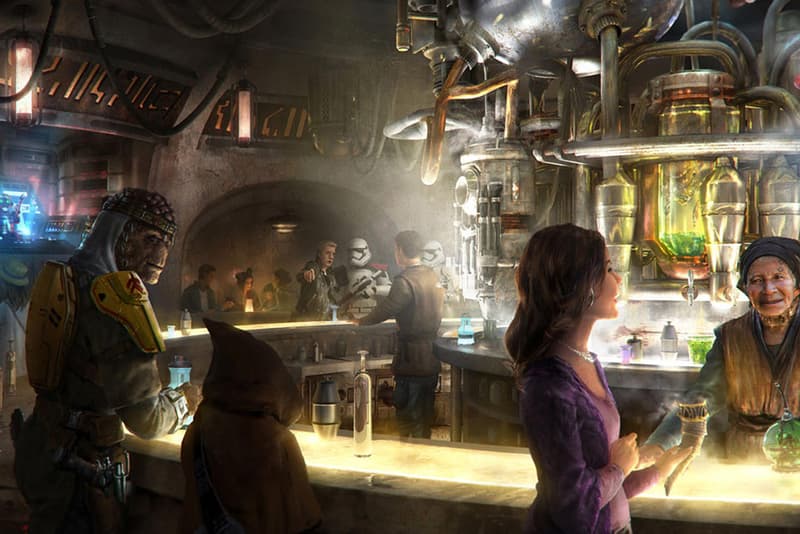 The Cantina scene from Star Wars is perhaps one of its most memorable moments where Luke Skywalker and Obi-Wan Kenobi finally encounter the scoundrel Han Solo. Besides this eventful meeting in the film, the Cantina scene is perhaps known for its unforgettable environment — aliens from all walks of life in the universe come there to soak in some entertainment and, of course, drink alcohol.
The Cantina will be part of Disneyland's attraction when it finally opens its newest expansion Star Wars: Galaxy's Edge next year in 2019. There will be libations served on the premise, making it the first time Disneyland has ever served booze within its gates. It is hard to believe but to be real,  we're sure alcohol has been consumed at the park somewhere, somehow. Disneyland does have a Club 33 bar but its strictly VIP, so there's another option if you're looking elsewhere for the sauce.
According to Disneyland's official blog, Oga's Cantina "will be serving pilots, bounty hunters, smugglers, locals and galactic travelers alike, when it opens in 2019."
In other Star Wars news, the franchise is getting an official archive book.