Bridging Fashion And Music: A Chat With Sunday Girl
bridging-fashion-and-music-a-chat-with-sunday-girl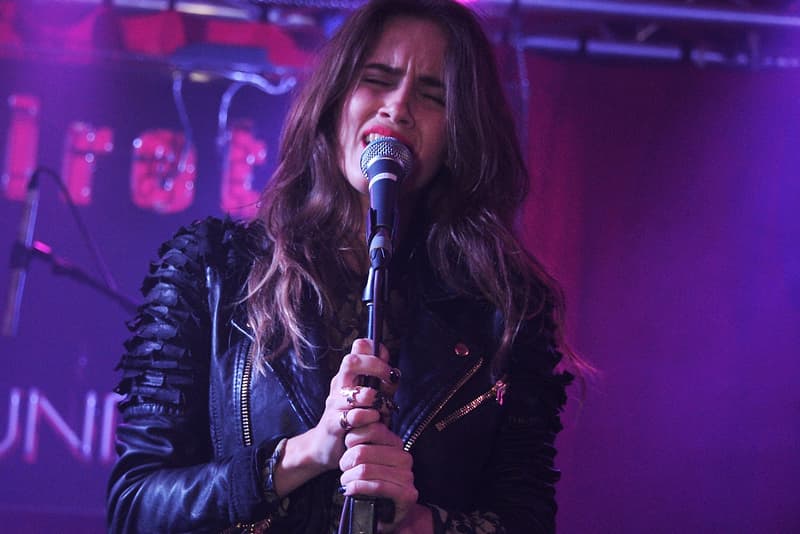 Jade Williams, commonly known as Sunday Girl, is one of UK's emerging pop sensations. The 21-year old songstress made a name for herself with excellent covers of timeless classics (1,2). It didn't take long time until prominent producers like Diplo and Jim Elliott, who is known for his work for the likes of Kylie Minogue among others, took notice and decided to assist this promising talent. Equipped with amazing vocal skills and a melancholic yet uplifting sound, she belongs to Britain's current wave of creative synth-pop influenced female artists such as Ellie Goulding and Bat For Lashes.
Besides singing, Ms. Williams also dedicates her time to her growing blog We Are Sunday Girl wich not only covers her unique individual taste but also offers a close look at current female fashion trends in Britain. In case you are in London on 23rd September, make sure to convince yourself of Sunday Girl's live abilities during her gig at the famous Hoxton Hall. In the meantime, check out our interview with Jade and get familiar after the jump.
Thank you for your time. Could you introduce yourself to our readers?
Well firstly the name "Sunday girl" came from me working in an old fashioned pet shop every Sunday for years. Nobody knew my name so I was nick named the "Sunday Girl". I loved to sing when I was young but was so shy and had a real fear of singing infront of anybody. My mum heard me sing in my room and at 17 she took me to a Hypnotist. Sounds mad but I went and then wanted to test out if it worked, so I plucked up the courage to go to a choir thing a few times and this huge weight had been lifted off my shoulders. From there I got into bands with friends doing a bit of everything from ska to jazz. I was singing in a bar in London when I was spotted by a manager who put me in with producers, who could turn my lyrics into songs. I moved to London to start a degree in set design at Wimbledon college of art and on my days off did my song writing. I did lots of co-writes but eventually found Jim Elliot who I clicked with. He's written songs for Kylie to Lady Hawke.
Definitely a suitable back-up for you. It seems that you are pretty hard to categorize. We detect various styles, like pop, electro even a little bit rock in your music. How would you define your style and where do you draw your inspirations from?
I just want to create a beautiful wall of sound. I love lots of layers and epic yet simple choruses. Im inspired by conversation and I try to make the lyrics quite visual yet mysterious. I try to link my art and music.
Besides making music you are also very active within the fashion scene. Your blog "We Are Sunday Girl" covers a range from different subjects and sheds some light on your persona. How do you keep the balance between your different activities?
I think its important to make a mental target/dart board almost. The middle is what is most important for me, the songs. Then the outer rings are each fashion, art etc. This helps me prioritise and keep me focused on what needs doing first and whats next. For me art, music, fashion all link but I am very erratic in my thinking and love new projects and get distracted easily. I always want everything all at once (laughs).
What means creativity to you?
I don't think creativity stops at art, fashion, music etc we also create our lives and situations for ourselves. I think creativity is deciding what we love to do and making it reality. It all starts with our thoughts.
You will be touring with fellow UK-artist Ellie Goulding later this year. How did this come about? Do you see any parallels and or differences between you and her because some outlets have titled you the "next Ellie Goulding". How do you see this comparison?
I cant wait to go on tour, its my first one! I havnt met Ellie yet so I cant say if we are similar in personality but I get the feeling she is quite a normal girl whos done her thing and done amazingly well out of it. She writes pop music but isn't a standard pop star and I think in that way we could be similar. I think it's a real compliment to be compared to some one that's done so well.
We have seen your excellent cover of Laura Branigan's timeless "Self Control". Can you tell us a little bit about the driving force behind your version?
Jim elliot introduced me to the RAF version of self control so that was where we were working from. I love the song as it really creates a picture for me and the line "I live among the creatures of the night" sold it to me. Anything animal and im in! For the video we wanted to create this feeling of losing self control through the idea of being stuffed and put on display in a museum. Im really proud of this video.
What can the world expect from you in the next few months?
Well im going on tour with Ellie, which I cant wait for. Then doing some more Djing at club nights and fashion event and just working hard promoting the single.