Thom Browne Purchased by Ermenegildo Zegna Group, Valuated at $500 Million USD
The conglomerate acquires nearly all of Browne's company.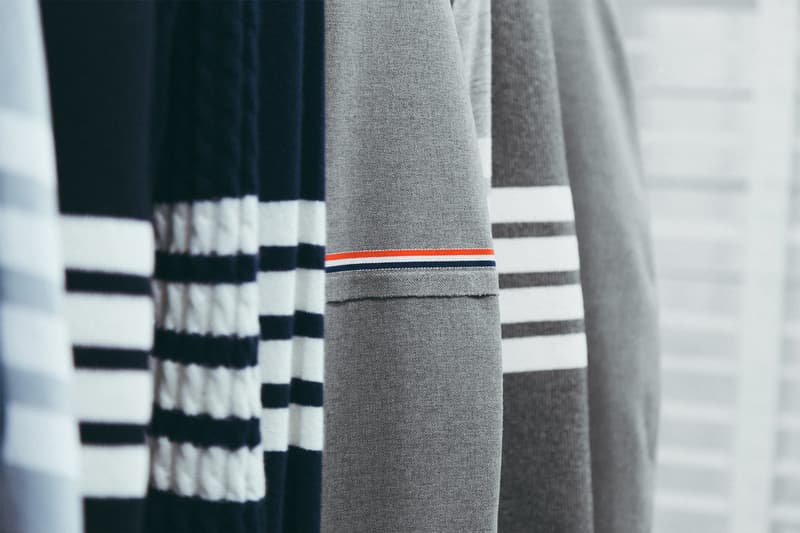 The Ermenegildo Zegna Group has announced a majority acquisition of Thom Browne Inc. Valuated at a half billion dollars, Zegna's purchase ensures 85% of Thom Browne's shares, with the remaining 15% retained by Thom Browne himself. Reportedly, Thom Browne will maintain its independence, with Browne staying on as Chief Creative Officer.
"… I am very proud and excited for my new partnership with Zegna," said Browne in a statement. "I feel that their passion for only the best quality and craftsmanship is very much aligned with how I have always approached my collections." The eponymous CEO of the Zegna Group, Ermenegildo Zegna, added, "In addition to the immediate benefits with regards to fabrics and manufacturing support we can leverage our global reach to further expand Thom Browne's retail network. … On this strong footing, and thanks to a thriving women's business and strong appeal with millennials, we believe that we can build long-term value for all of our stakeholders."
Recently, we showcased Browne's latest opulent piece of outerwear: a $4,800 USD overcoat embroidered with gold skeleton detailing.