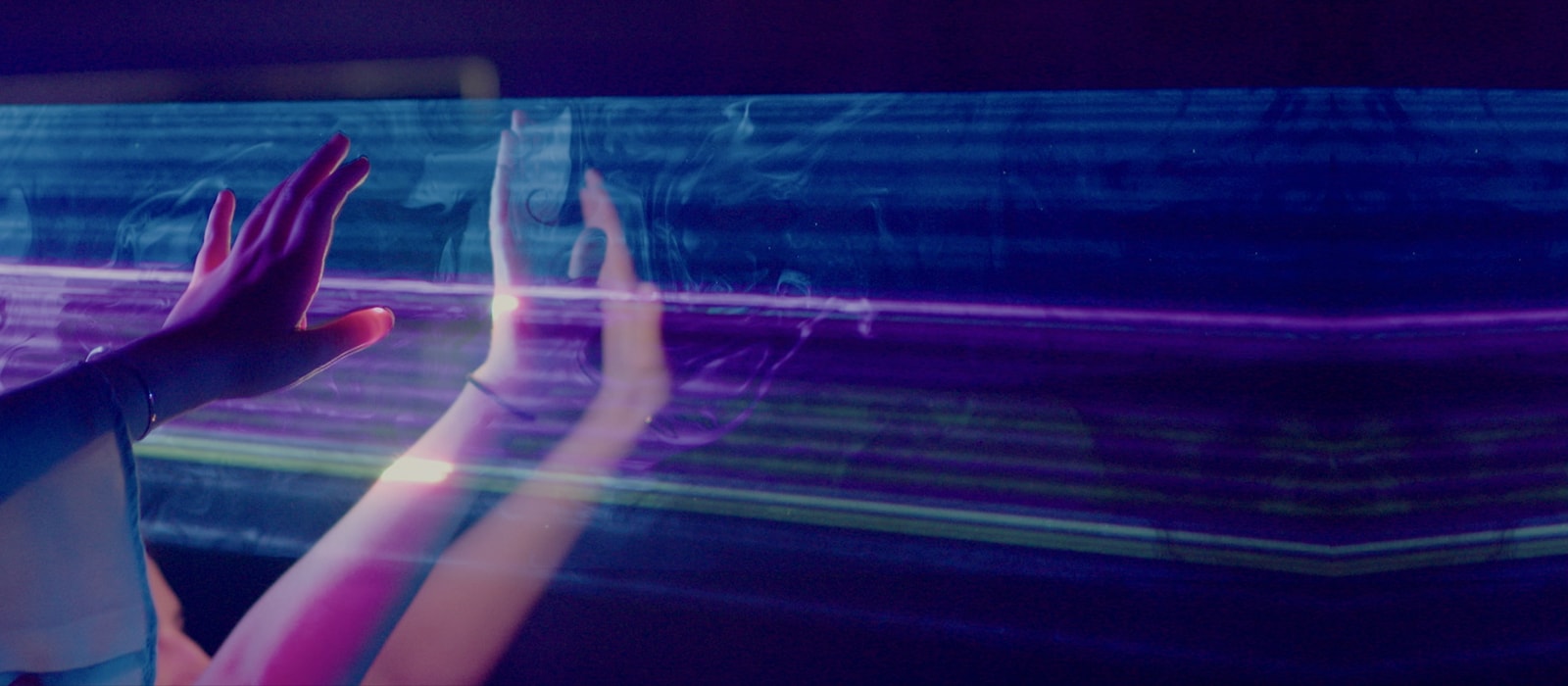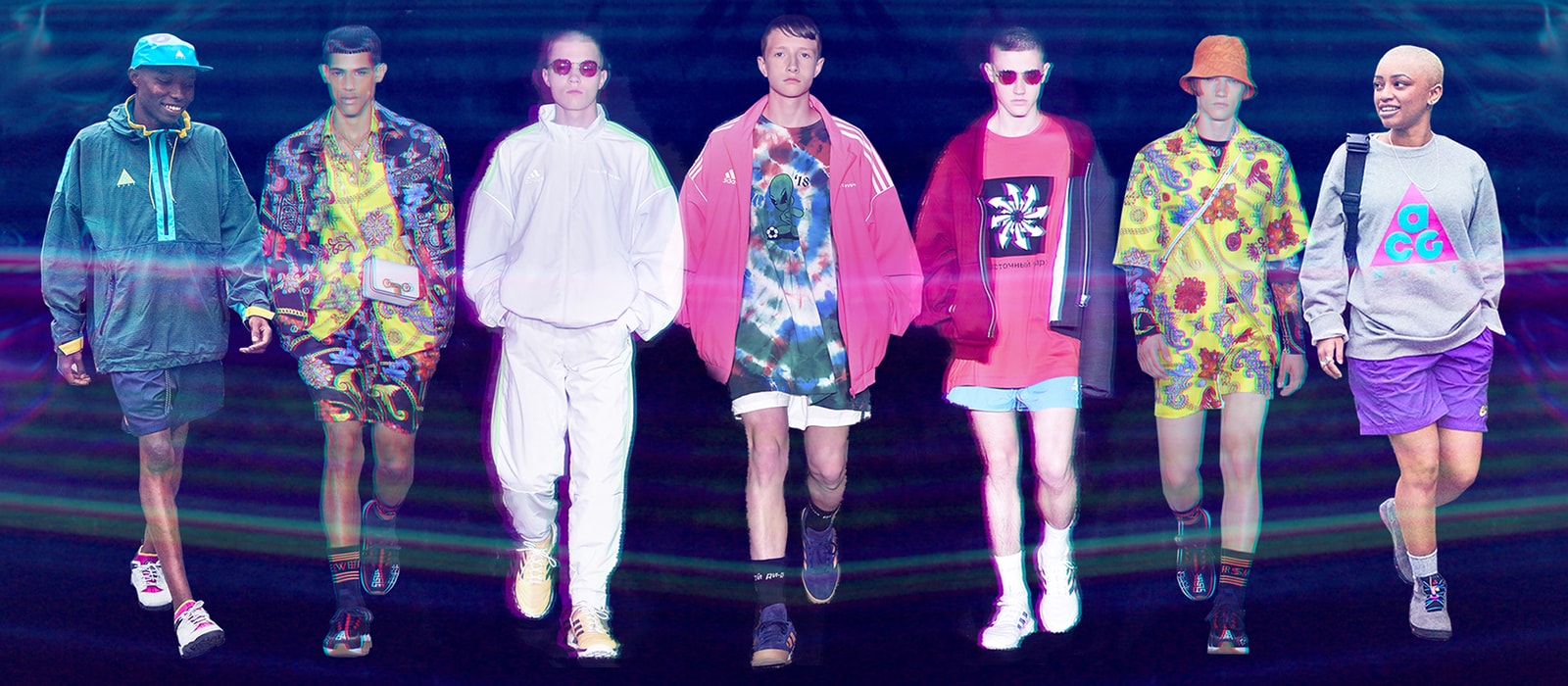 Why Fashion Needs a Third Summer of Love
How designers are looking to 1980's rave culture to cope with the present.
In the late 1980s, a generation of young DJs returned from Ibiza to the United Kingdom with visions for a new clubbing experience. Against a backdrop of fractured right-wing politics and the arrival of ecstasy, a new youth culture movement began. Soundtracked by a new subgenre of music known as Acid House, raves quickly spread across the country, with parties in nightclubs, gyms and fields attracting thousands of attendees. The summer of 1988 kickstarted the so-called Second Summer of Love, a brief but important cultural moment that all but faded away just two years later. Although short-lived, the era's influence on club culture and dance music is still felt 30 years later.
The importance of the culture is not limited to its musical lineage. With political tensions and reactionary leaders once again on the rise across the world, the Second Summer of Love has increasingly become a fashion industry reference point for an alternative. With the 30th anniversary of the summer of '88 upon us, brands have taken the opportunity to celebrate the cultural moment and its influence. Gucci marked the anniversary by partnering with Frieze on a new video project featuring artists Jeremy Deller, Wu Tsang and Arthur Jafa. Similarly, both adidas Spezial and Nike ACG paid tribute to the era with their Spring/Summer 2018 collections.
In addition to these explicit references to the Second Summer of Love, the culture's influence can be traced in other collections. Gosha Rubchinskiy's Spring/Summer 2018 collection owes a clear debt to Acid House, while labels including Cactus Plant Flea Market, AMI and Chinatown Market have all repurposed the ubiquitous smiley face motif. The rave inspiration also found its way to Versace, where bright colors and clashing patterns were a centerpoint of the Italian brand's Spring/Summer 2019 collection.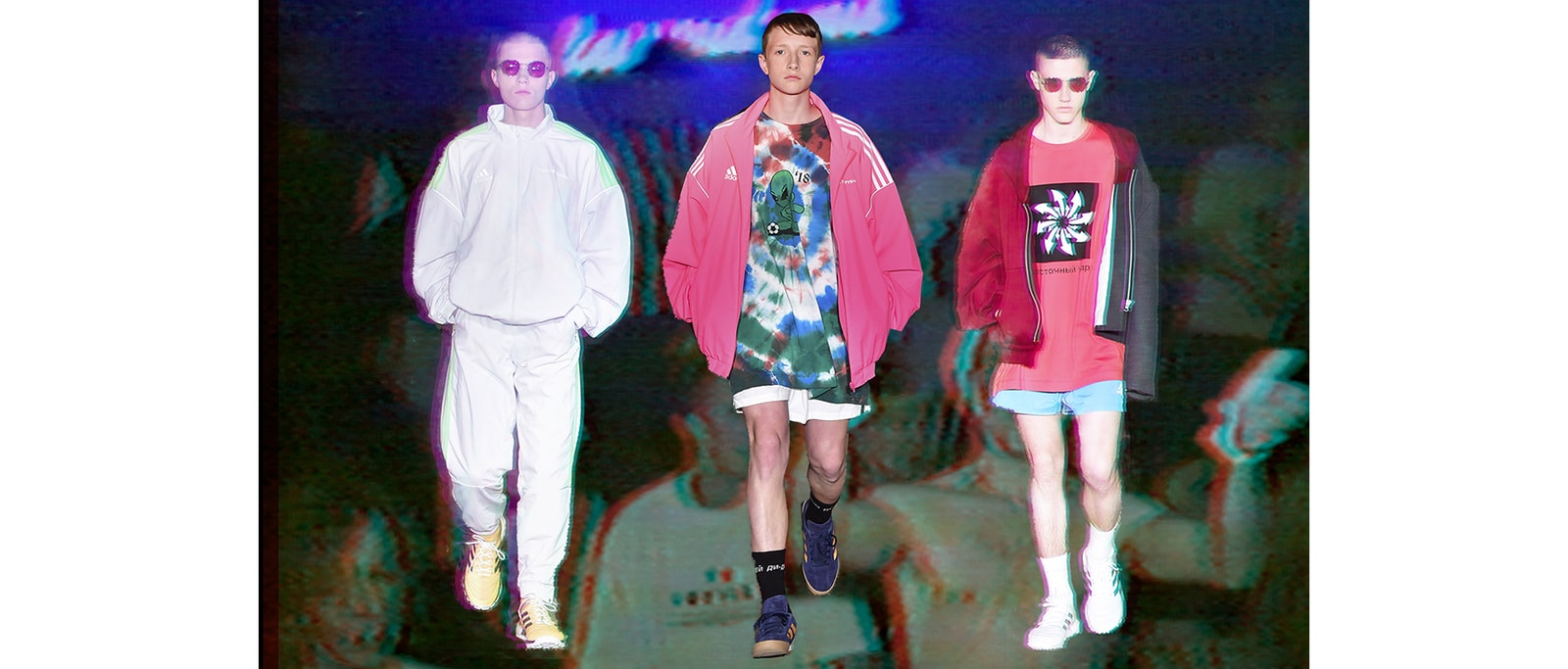 "Commodities will never be an ample substitute for experiences, but they can be a good vehicle for communication."
The classic style of that time was derived through function rather than form. "The Second Summer of Love style was baggy," remembers Fiona Cartledge, designer and owner of the influential Sign of the Times store, a focal point of the London rave scene known for stocking emerging designers. "It was very hot in the clubs, so the clothing was loose," Cartledge adds, pointing to brands including Stüssy, Komodo and Mash as well as clothing imported from Thailand and Bali. For Cartledge, the Acid House style was also a natural contrast to the fashion that had preceded it, describing it as "a reaction to the '80s designer looks that had gone before."
Terry Farley, founder of Boy's Own — a zine that came to be known as the "village newsletter of Acid House" — also remembers the "anti-fashion" roots of the scene. Although, for Farley, the look was more varied than the typical recollection. "It's a shame that the historic pictures of that era only reflected the initial few months where the Ibiza-hippie look was adopted," Farley explains, "the 1988 to 1990 period saw loads of Acid House looks and styles, [from] leather trousers and motorcycle boots to girls in clogs and Pam Hogg womenswear." Farley also points to dungarees and Vivienne Westwood "Care Bear" T-shirts as "symbolic of the time."
The reason for the style's endurance lay in the roots of the scene, with Acid House's origins as a response to the political climate being an important part of its modern day-relevance. "I feel that we are living in very divisive times," explains Gary Aspden, founder of adidas Spezial, "that in some ways remind me of those early years that preceded Acid House." For Aspden, and for many others, Acid House served as an antidote to an era of British politics characterized by strikes and riots, with Margaret Thatcher's right-wing government winning a third successive election on the eve of the Second Summer of Love.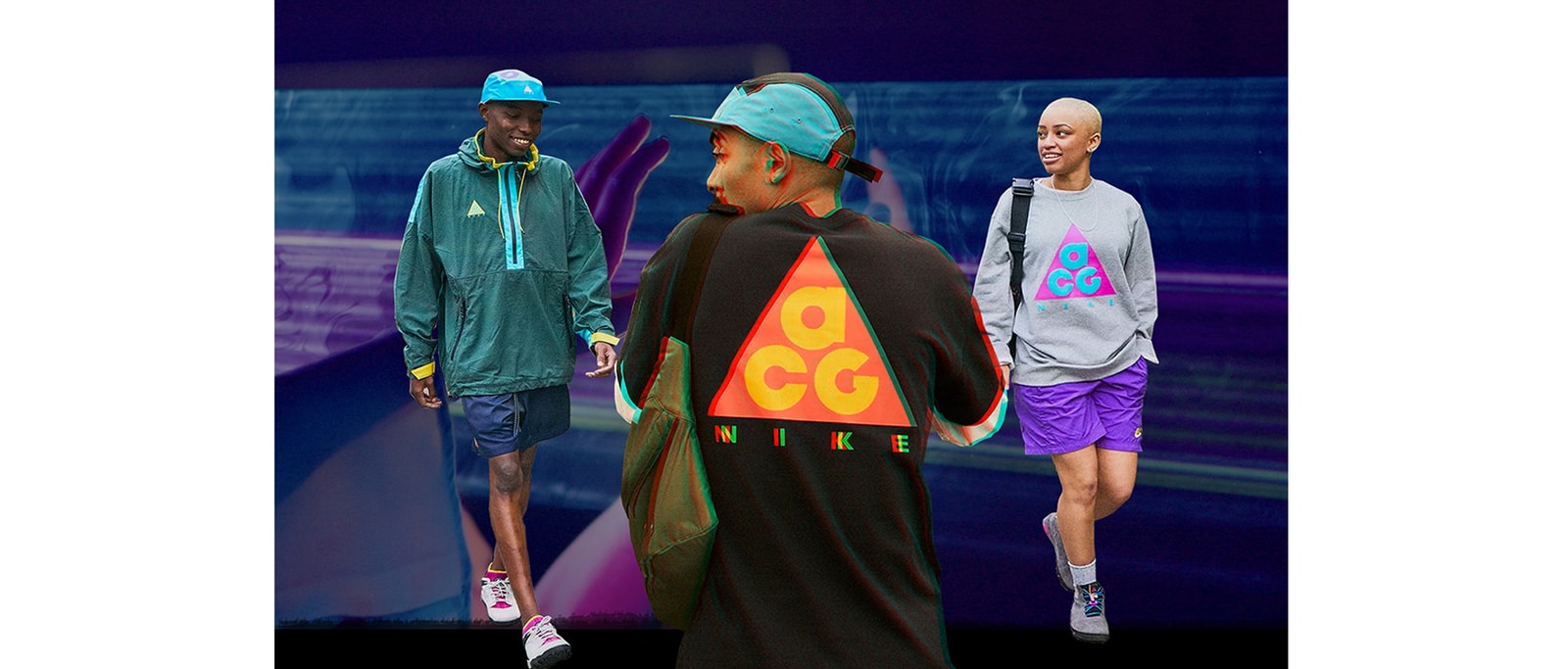 "It was about democracy, it was about freedom, it was about openness, not being corporate, not having a set of rules and regulations."
Thatcher's government was polarising, and her legacy is still a point of contention. Her supporters saw her as a necessary change to the established order, and the privatisation and deregulation that followed was welcomed. Another swathe of the population, however, was appalled by the chaos that the Thatcher-led government's policies caused, and many working class towns still bear the scars of the era. By the time 1988 and the Second Summer of Love came around, Britain was changing. Thatcher would be overthrown by the end of 1990 and a more optimistic mood would sweep Britain over the coming decades. This wasn't to last, as the harsh austerity that characterized Thatcher's decade in power was revived by governments who openly admired the controversial former Prime Minister.
"It's good to tell the story of a scene that revolves around unity and bringing people together," continues Aspden. "In 1988 it was very communal and people who had previously been angry, hateful and against each other started to change and be much nicer in their outlook and towards each other." In this way, the lasting influence of the Second Summer of Love appears as a rallying call, offering a template for a more tolerant society in an era of rising tensions. Aspden, though, is aware that fashion collections themselves, whether then or now, are not an answer to division. "Commodities will never be an ample substitute for experiences," he adds, "but they can be a good vehicle for communication."
For Aspden, the Acid House scene in Northern England had a "focal point" in the Haçienda, a Manchester nightclub that had been opened by rock band New Order and independent label Factory Records. Despite opening its doors six years before the Second Summer of Love, the club offered a template for the attitude that would prevail in 1988. "It was about democracy, it was about freedom, it was about openness," recalls Ben Kelly, the architect who designed the space, "not being corporate, not having a set of rules and regulations." As with the "anti-fashion" aesthetic remembered by Farley, this spirit is reminiscent of the anti-establishment ethos of the streetwear scene that was emerging at a similar time.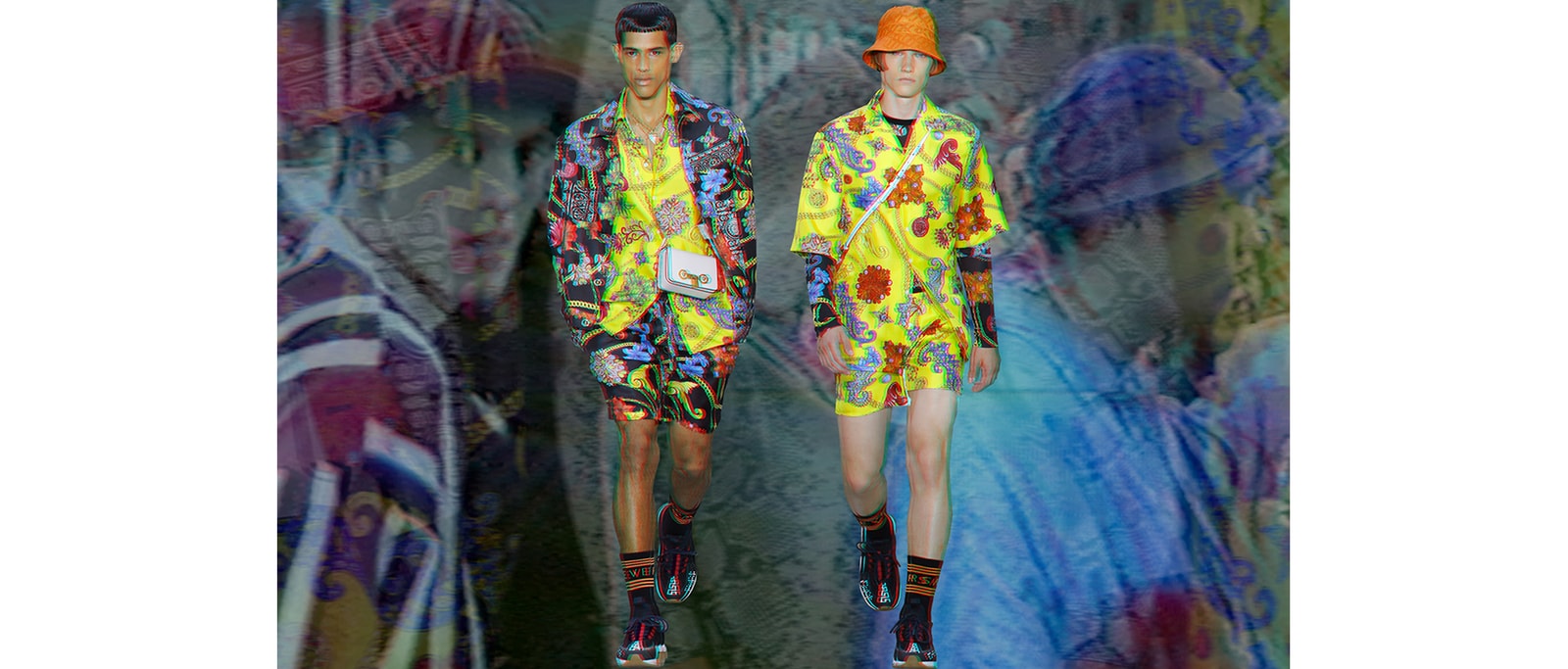 The early years of the Haçienda were not its most successful, but by the time Acid House arrived, the nightclub was the perfect location. "After it opened in 1982, it had six years of experimentation and whatever the Summer of Love was or became, the stage was set waiting for that to happen." Kelly's memories of the Haçienda also chime with Aspden's utopian recollection of that period. "It wasn't about making money," remembers Kelly, "it was about creative freedom and giving young people a platform."
The Hacienda became notorious for losing money, as drinks were overpriced — eventually ravers sought out water rather than alcohol anyway — and the insistence on being open seven-days-a-week ran up unnecessary costs. The owners, strengthened by the successes of New Order and Joy Division, were able to tolerate the losses. "New Order bloody shovelled tons of money into it," says Kelly, "the business model was never a real business model, but it was a model for something else that was far more important than the profit margin."
"The influence of the Second Summer of Love appears as a rallying call for a more tolerant society in an era of rising tensions."
It is the ethos that underpinned the Second Summer of Love that lies behind its continued relevance. In a time of divided politics that can lead to a generation feeling hopeless, the brief positivity of the late '80s is an important beacon. For two short years, as the scene swept Britain, young people all over the country were united in a common, optimistic goal. "When it started out … it was really idealistic with mantas like 'parties by the people for the people' and 'parties without profit,'" remembers Aspden of his early days in the Northern England scene. "In those early days attempts were made to give profits to the local community."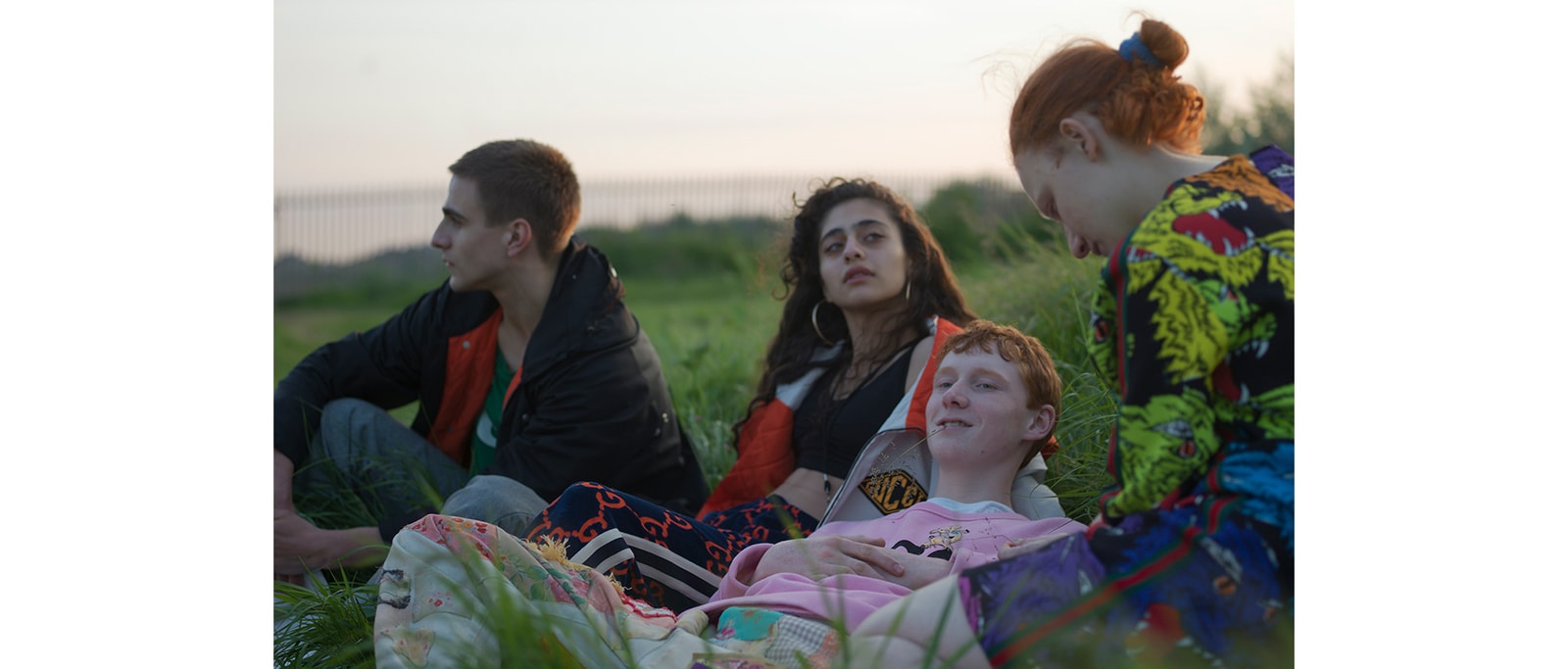 The parallels between the late '80's and today's political landscape are clear. The shock victories of Brexit and Trump mean that the second half of the 2010's has also seen a number of culture-shifting political moments. Both of these elections have brought with them increased divisions as reactionary leaders and decisions have prospered, while the relentless 24-hour news cycle is leading to political and compassionate fatigue. A large part of the Second Summer of Love's relevance in 2018 comes from the way that its central themes — described by Fiona Cartledge as "freedom, happiness, fun, open-mindedness and creativity" — are as important now as they were 30 years ago. As division and anger continue to prosper in both the U.S. and Britain, people are looking back to a time of hope and optimism for inspiration to get them through another politically dark period.
---