Paul McCartney Reveals Why He Loves Collaborating with Kanye West
Would The Beatles legend call 'Ye a genius?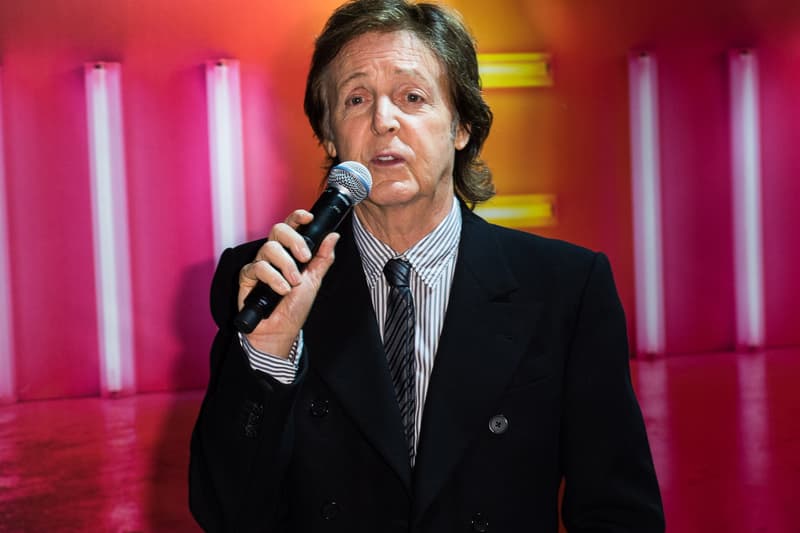 It's common knowledge that Paul McCartney has had quite a substantial hand in some of Kanye West's biggest hits so far this decade, including "All Day," "Only One" and "FourFiveSeconds," a collaboration that also pulled Rihanna into the fray. In a new interview with Rolling Stone, the British music legend has reflected on his time collaborating with 'Ye, revealing that he didn't really know what to expect going into the studio:
"The only deal I made with Kanye was that if it doesn't work, we won't tell anyone. I didn't know his system. I'd heard things like, 'He's got a room full of guys working on riffs, and he walks around going, 'I like that one.' It reminded me of Andy Warhol, these artists who use students to paint their backgrounds and things. It's a well-used technique. I thought, 'I don't know how I'm going to fit into that, but let's see. Here goes nothing.'"
McCartney also delved into the unlikely duo's collaborative process, particularly for "All Day":
"I whistled it for him. His engineer was recording it, and it went into the pool of ingredients. Kanye was just collecting things. We weren't going to sit down and write a song so much as talk and spark ideas off each other. It was only when I got this song, the Rihanna record and 'Only One,' the three tracks we did, that I went, 'I get it. He's taken my little whistle-y thing.' It returned to me as an urban hip hop riff. I love that record."
When pressed on whether he thought Kanye was "a genius," the former The Beatles member had an insightful response:
"I don't throw that word around [laughs]. I think he's a great artist. Take My Beautiful Dark Twisted Fantasy. I played it when I was cooking, and it was like, 'This is good. There's some really innovative stuff.' When the word came from his people, through my people [laughs], I thought, 'Let's give it a go.'"
Read the full Rolling Stone interview here.