How Adult Swim and MF DOOM's 15-Song Series Came to Be
DOOM and Adult Swim go way back.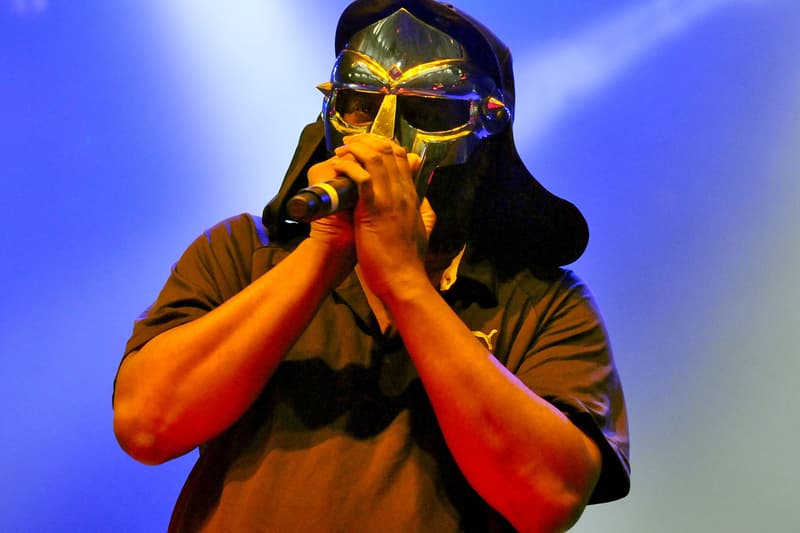 New MF DOOM music has surfaced in the form of a 15-song series called The Missing Notebook Rhymes through Adult Swim. During a recent phone conversation with XXL, the senior vice president/creative director for the network Jason DeMarco explains his relationship with the rapper, and how he got his hands on new DOOM, despite him not releasing an album since 2009.
DeMarco and DOOM go way back to Cartoon Network's Toonami days in 2005 through Danger Mouse — he was producing music for the block of anime. While Mouse and DOOM were collabing on a side project based off the shows Adult Swim aired at the time, the latter hit DeMarco up on getting Adult Swim to fund it. That album became an Adult Swim album called The Mouse and the Mask, which was an indie success; it even almost went gold. DOOM and DeMarco remained close ever since.
Fast forward to current day and DOOM alongside his manager approached DeMarco about some new tracks they'd cultivated sometime in 2016. DeMarco recalls during the interview, "I kinda said, 'I feel like it's been so long since DOOM's really had a big splash of tracks." He goes on to say, " I think it'd be really cool to just drop 'em all and do one every week and let people know DOOM is back. Luckily, they kind of liked that idea and we were able to make it happen, but we've been talking about it for at least a year, and I've been sitting on all this DOOM music."
Last week, DOOM's "Negus" premiered, featuring the late Sean Price off his new posthumous album Imperius Rex. On August 16 they dropped the second track from the series, a collab with Jay Electronica called "True Lightyears." There's no sign if the 15 DOOM tracks will be released via iTunes or streaming services but DeMarco hopes someone picks up the project and release them properly.
"My hope is this project catapults him back out there and somebody at a label who wasn't gonna spend money on DOOM will now call him up and put these tracks out. We're a television network, we're not a label, so we're not gonna be putting out vinyl and selling records, but I do think, I hope, anyway, this project reminds everybody how great DOOM is and that somebody needs to gather this music and put it out for his fans."