Masego and SiR Combine for "Old Age"
He also announces the release date and tracklist for his album, 'Lady Lady.'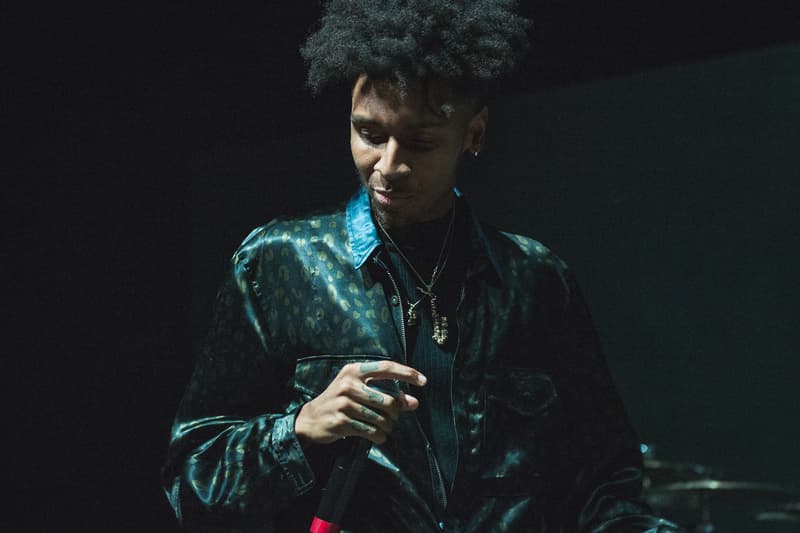 Masego has a thing for older women and dedicates his new song to them. "Old Age" features SiR and is the second released single from the upcoming album Lady Lady, which drops on Sept. 7. The beginning of the song features a comedic clip of Instagram comedian Renny and the inspiration behind the record came from a personal life experience plus a standup performance by comedian Katt Williams.
"The main theme of that show was how slept-on older women are," Sego explains to NPR Music. "They got food in their fridge, make love better, and can just know what they want outta life … At that time in my life, I was also attempting to court this older woman. She was feelin' me, I was feelin' her, the only issue was somebody got the thought in her head that our age difference meant we can't work."
Lady Lady will feature guest appearances from Kehlani, Tiffany Gouche, Dewayne Jackson and FKJ. Check out the song plus album details below.
In other news, check out his collaboration with Ray Ban if you haven't yet.
Lady Lady Track Listing:
1. "Silk…"
2. "I Had a Vision"
3. "Lavish Lullaby"
4. "Old Age" ft. SiR
5. "Prone"
6. "Sugar Walls"
7. "Queen Tings" ft. Tiffany Gouche
8. "Just a Little" ft. Dewayne Jackson
9. "Shawty Fishin' (Blame the Net)"
10. "Lady Lady"
11. "24 hr. Relationship" ft Kehlani
12. "Black Love"
13. "Tadow" ft. FKJ