'Flooding Modernity' Sinks Le Corbusier's Villa Savoye Into a River
Don't worry, it's just a full-size replica.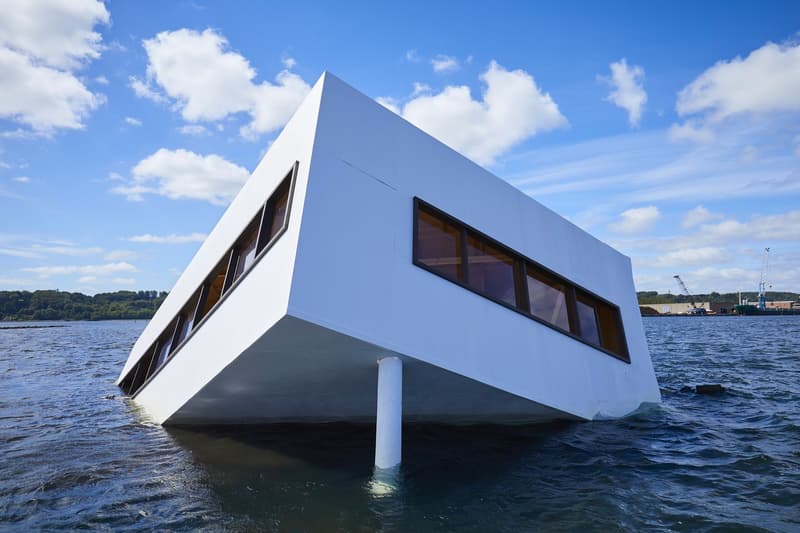 1 of 10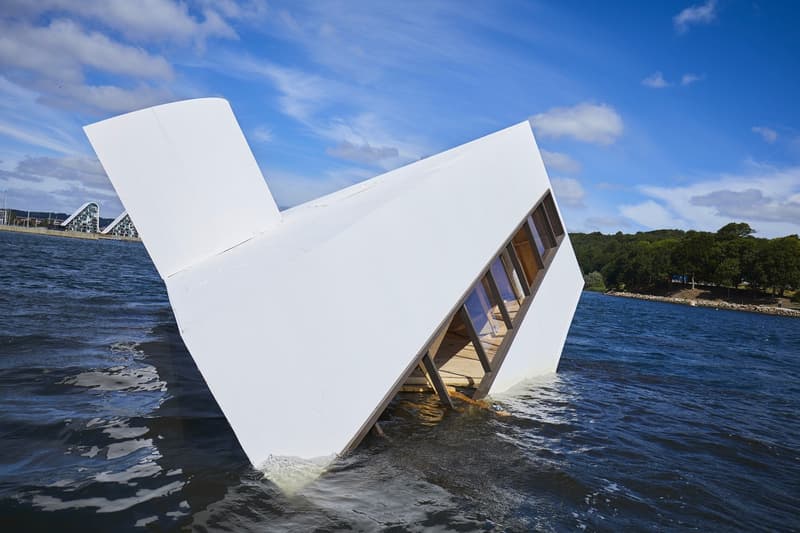 2 of 10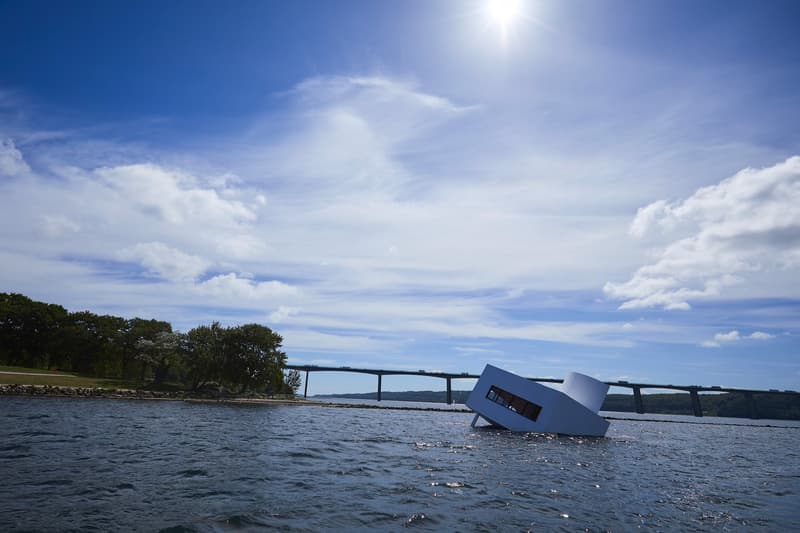 3 of 10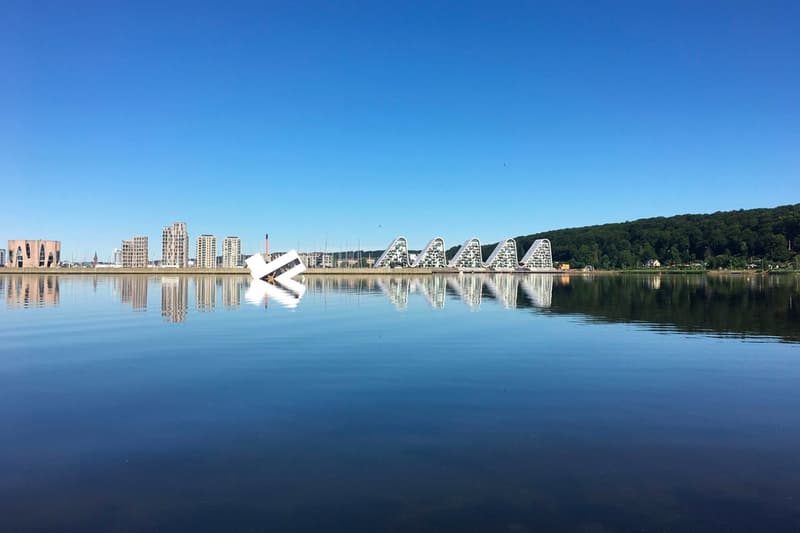 4 of 10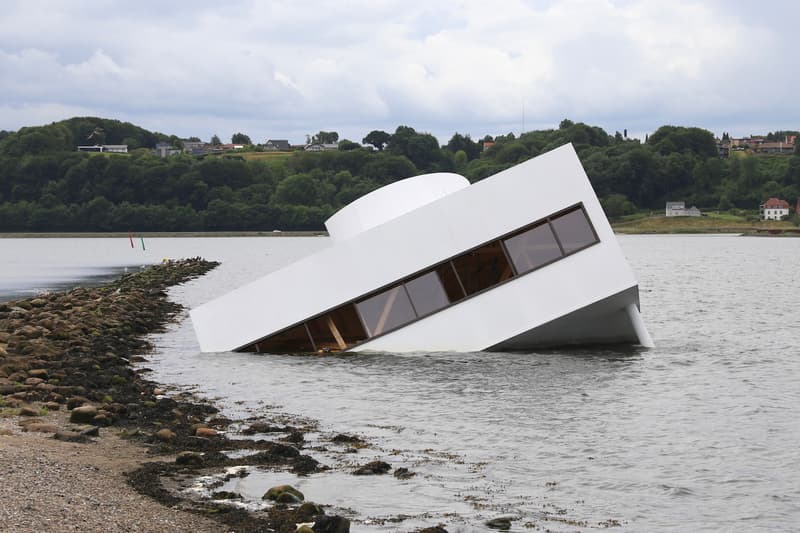 5 of 10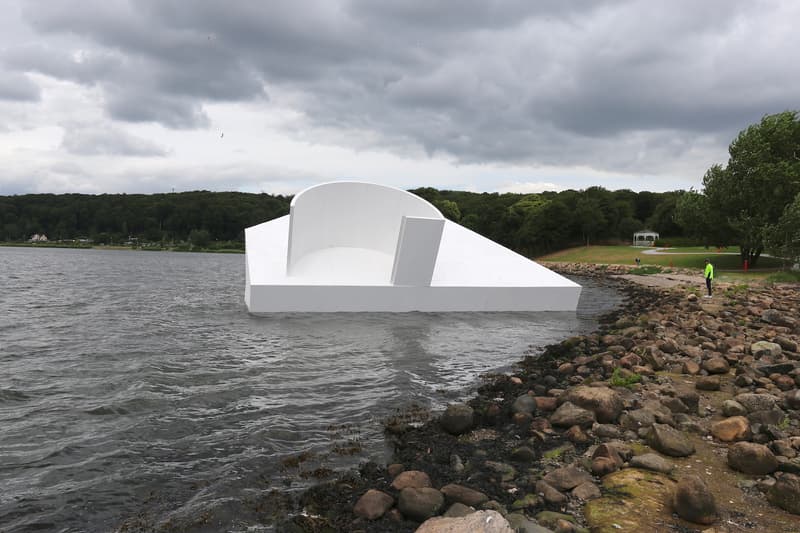 6 of 10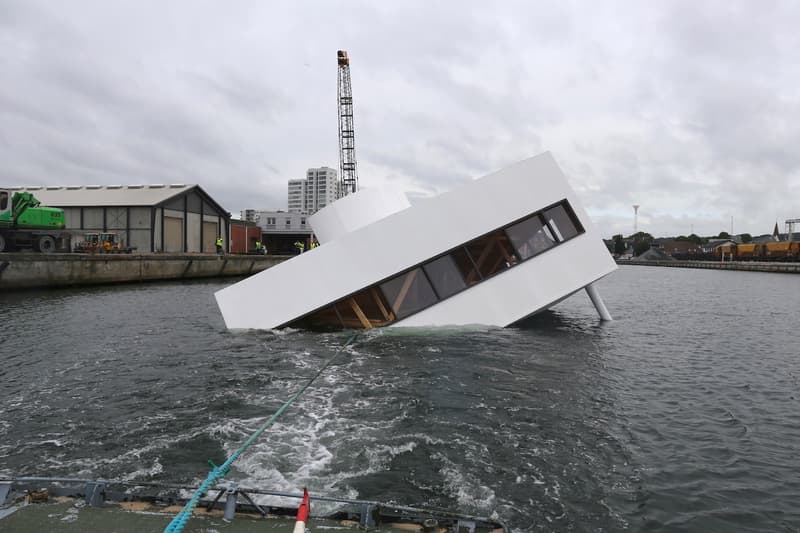 7 of 10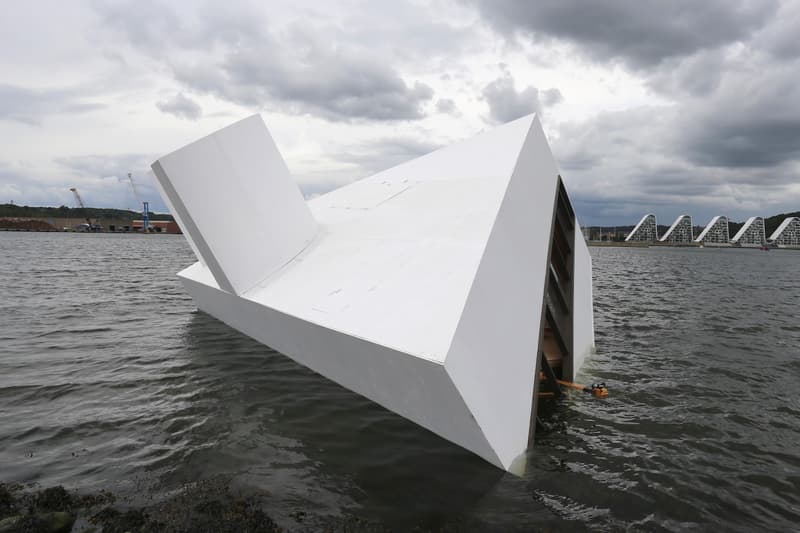 8 of 10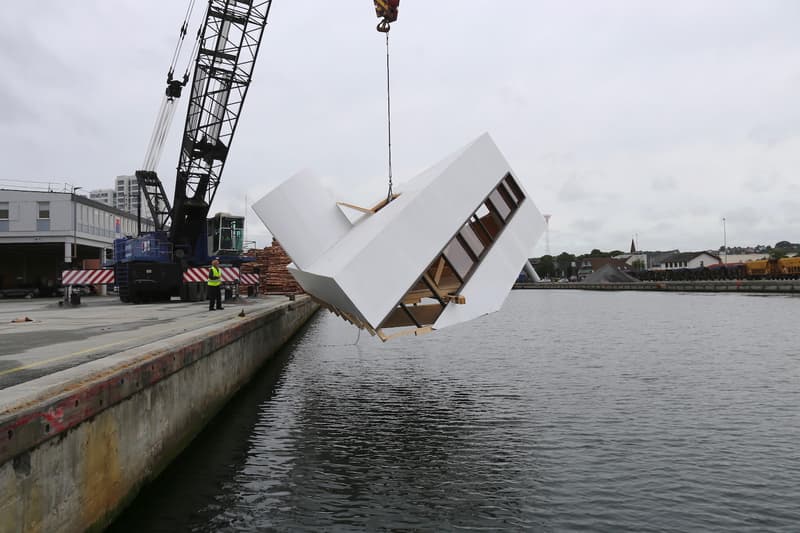 9 of 10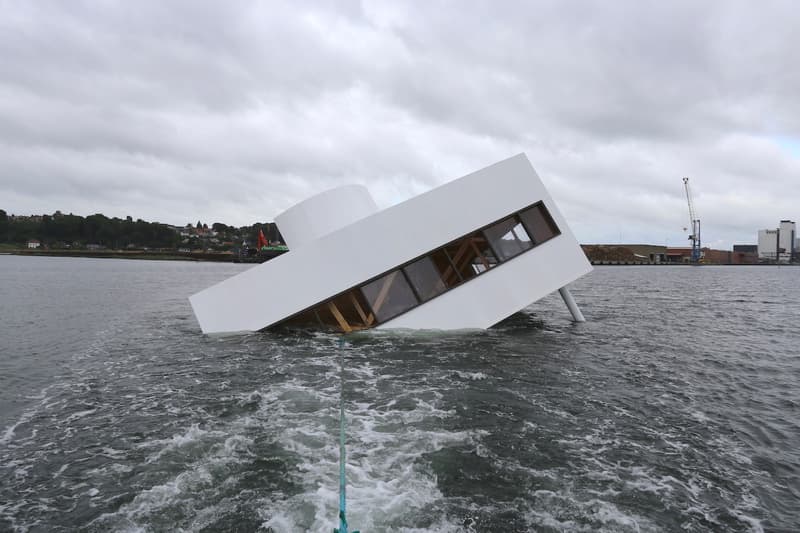 10 of 10
The Floating Art Festival has seen Le Corbusier's stand-out design, the Villa Savoye, replicated in full and sunk into the Danish fjord river. Called Flooding Modernity,  it was designed by Asmund Havsteen-Mikkelsen and weighed five tonnes in total — the sculpture was towed out to the river and half-sunk into the river as a way to visually explain how the our once bright future appears today.
The artist himself described the work as a "comment on the sinking of the public sphere after the disclosure of the Cambridge Analytica scandal and the manipulation of democratic elections through social media." The Floating Art Festival runs until September 2.
In related news, teamlab are launching a light festival in Japan.
Floating Art Festival 2018
Vejle Lystbådehavn
Stævnen 53
7100
Vejle