Stream HYPEBEAST Music Playlist 005
New vibes from Childish Gambino, Clairo, Ibeyi, Jorja Smith, Kaytranada and more.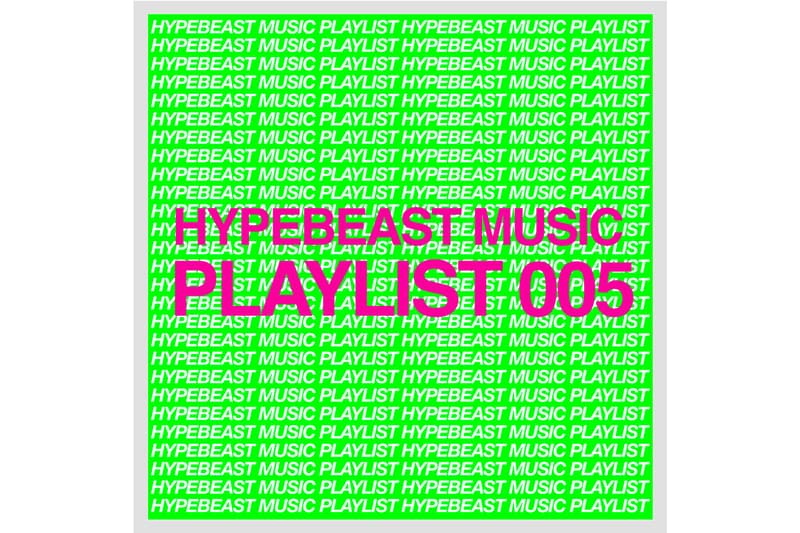 Trying to find new music to listen to? Get tired of listening to the same songs over and over? Well, the music division of HYPEBEAST is proud to present HYPEBEAST Music Playlist, our new weekly playlist. Curated by the HYPEBEAST music team, the playlist will feature new releases across all genres from a wide range of artists and talents not covered regularly on the web. For consistency, it will be updated every week with new music drops over the course of the previous weeks.
For HYPEBEAST Music Playlist 005, the staff has spotlighted a wide array of artists from many genres of music including dance, R&B, and Psychedelic rock.
Some of the most exciting music to come out in the States over the last few years is coming from the new generation of dance music artists. Producers such as Kaytranada, Tentendo, Iglooghost, Royce Wood Junior, and OddkidOut all have unique sounds that pull inspiration from different genres. Dance music has always been big overseas but everyday music fans in the U.S. are starting to gravitate towards it more and more with each new release.
R&B is having a resurgence, with new artists from different genres within the umbrella beginning to put a mark on the game. Jorja Smith, Toni Romiti, Ibeyi, Adanna Duru, Oshun, PJ Morton and many more beginning to shine. One of the most interesting acts on the playlist is Melody's Echo Chamber. French musician Melody Prochet just released her long-awaited sophomore project Bon Voyage, which dropped on out June 15 via Fat Possum Records. This is her first project in six years.
To round out the playlist, we spotlight artists to keep an eye on in the future, such as Kamaal Williams, SAFE, OSHUN, Uyama Hiroto, Husalah and many more.
Listen to Playlist 005 below.