The Fugees Confirm They're Not Back Together after Unreleased Track Surfaces
Pras says the song is 12 years old.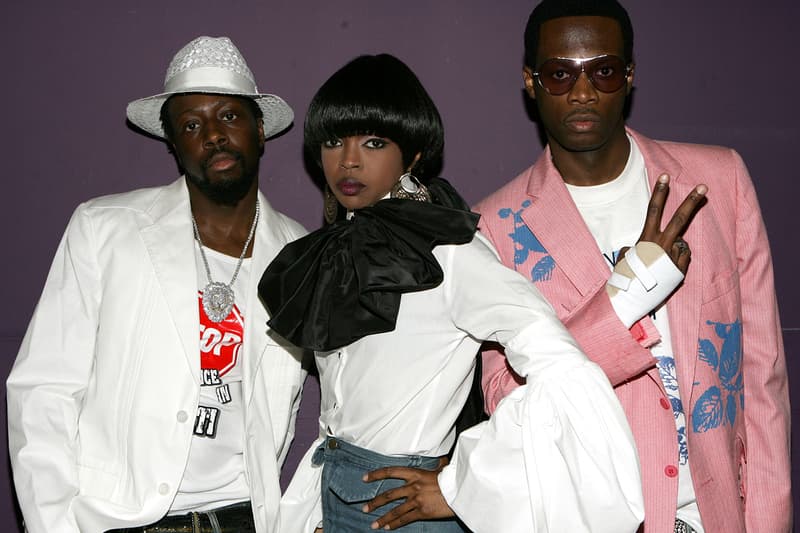 Over the weekend, renowned DJ Funkmaster Flex shocked listeners with a new song by The Fugees. The track featured all three members — Lauryn Hill, Wyclef Jean, and Pras — rhyming like it was 1996. The synergy felt real, as Flex mentioned he had done some digging to find the track, fans hoped the group had reunited once again and was releasing new music. Unfortunately, the group is not together again, and the song is not new material, Hill confirmed first via a Tweet.
"The 'new' Fugees song is indeed an old track played around with back in the day in the lab," she wrote. "Not sure who leaked it but I have my suspicions."
Wyclef, and Pras also took to the social media platform to clarify that the song was old. According to Pras, the track is "12 years old," which means the trio may have recorded it sometime around their European reunion tour. Listen to the song below:
— Ms. Lauryn Hill (@MsLaurynHill) July 16, 2017
To all my fugees fans, the song leaked today is a old one from past studio days.I don't endorse it in anyway and had no clue it was coming.

— Wyclef Jean (@wyclef) July 16, 2017
Fugees record is 12yrs old some1 leaked it No reunion over here sorry! But check out my joint with @YoungMAMusic "pump fakin" @RickRoss thx

— Pras Michél (@PrasMichel) July 16, 2017