Sink or Swim: The Effects of Jail Time on These Rappers' Careers
Can serving time in prison actually help an artist succeed?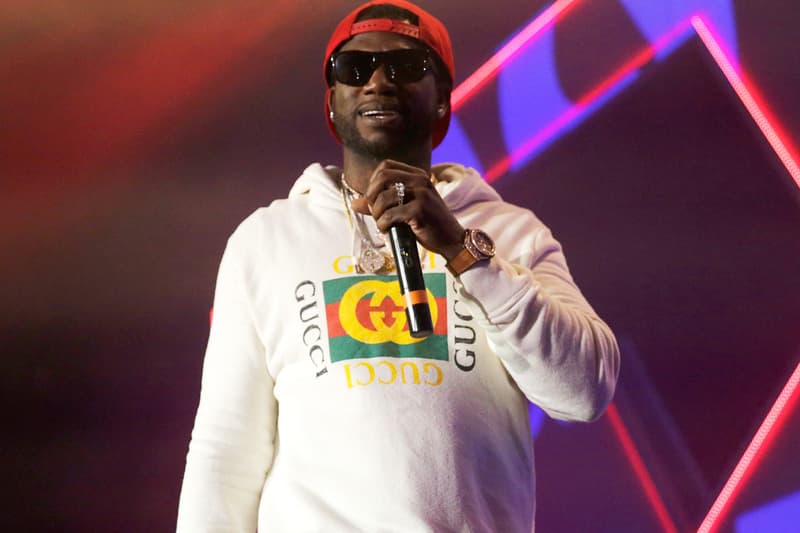 It's no secret that hip-hop makes up a long list of artists who've had unfortunate run-ins with the law. Often enough, the consequences of their actions result in jail sentences that must be served during crucial moments in their careers. While some fans may see it as a "rite of passage" or an opportunity to gain valuable "street cred," the reality is that jail time for any rapper means devastating financial, emotional and artistic set-backs. On the flipside however, depending on the strength of the artist's likeability, marketability and work ethic, not all can be lost. Those with large supporting casts and a drive to produce more music even while in jail tend to stay relevant. Plus, if given a proper strategy, their careers can fare even better after prison. But for artists who've committed more egregious crimes and served (or serving) longer sentences, it usually means a complete demise of their careers — the length of time for not being able to make any new music, coupled with their names disappearing from the hip hop vernacular puts these artists in the "just another tragic story" category.
Gucci Mane


The Sentence: Gucci Mane was sentenced to three years in prison on August 20, 2014 after pleading guilty to a federal firearms charge. He was released on May 26, 2016.
Before jail: Prior to his sentence, the Big Guwop had already released an impressive compendium of nine studio albums and about 30+ mixtapes. Some of his notable tracks include chart-topping hits such as "Freaky Girl," "Wasted," and "Lemonade" to name a few.
During:  Gucci continued to make new songs behind bars. The mixtapes he released while incarcerated were highly sought-after and critically-acclaimed. Massive support was also voiced for the rapper in the form of "Free Gucci" shoutouts made by fans and almost every Hip-Hop artist on social media.
After: Since becoming a free man, Mr. Radic Davis has announced an official album drop,  released new music videos and even linked up with notable artists such as Drake and Migos on new singles. Additionally, iconic streetwear brand Supreme tapped Gucci for a special video, propelling his popularity even further. The way things are going, La Flare's upcoming 10th studio album, Everybody Looking, check here, is poised to be a certified hit.
Tupac Shakur


The Sentence: In 1995, 2Pac was sentenced to 1 ½ to 4 ½ years in prison for sexually abusing a fan. He was released just nine months after due to some help from Death Row Records CEO Suge Knight.
Before Jail: 'Pac's rise to stardom was hard to deny. His two albums 2Pacalypse Now and Strictly 4 My N.I.G.G.A.Z. contained the iconic hits "Brenda's Got a Baby," "Keep Ya Head Up" and "I Get Around." In addition, the West Coast rapper had pivotal acting roles in movies like, Juice, Above the Rim and Poetic Justice. Tupac Shakur was a threat on both the music and film front.
During: While in prison, the artist's Me Against the World album was released — it's considered one of his best, garnering a Best Rap Album Grammy nomination, as well as a Best Rap Solo Performance nomination for the song, "Dear Mamma."
After: After serving his bid, 2Pac released his fourth studio album, All Eyez on Me under Death Row Records. In addition to critical acclaim and success on the charts, the project would become the artist's best-selling album. The beloved rapper would eventually pass away only months after its release, but his posthumous works would still go on to reach gold and platinum statuses.
Lil Wayne


The Sentence: In 2010, Lil Wanye was sentenced to serve 1 year in New York's Rikers Island after being convicted of a weapon's charge. He was released on November 4, 2010 after serving 8 months of his year-long sentence.
Before Jail: From his early days with the Hot Boyz, to effortlessly transitioning as a solo act, Lil Wayne's stardom would be catapulted further with critically-acclaimed albums such as The Carter, The Carter II and The Carter III — all certified gold and platinum chart-toppers.  Some would argue that these are the career-defining albums and times of his career.
During: Lil Weezy's eighth album I Am Not a Human Being was released in late September while the rapper was still incarcerated. It debuted at number two on the U.S. Billboard 200 and would be the first studio album since Tupac Shakur's Me Against the World in 1995 to reach the top slot on the Billboard 200 while its artist was jailed.
After: Lil Tunechi would go on to make The Carter IV and I Am Not a Human Being II in the following years after his jail release. While The Carter IV sold 2.3 million copies in the U.S. and reached double platinum status, I Am Not a Human Being II, however, struggled to match those numbers — it only sold 529,000 copies in the U.S. and reached gold on the charts. Though he found success in The Carter IV, Weezy has struggled to stay as relevant as he once did, but it's still hard to tell if the beloved New Orleans rapper is slowing down — he has a few projects in the works, and with friends like Drake, you'll never know what Young Tune could be cooking up.
T.I.


The Sentence(s): On March 27 of 2009, T.I. was sentenced to one year and a day in prison on federal weapons charges. He was released on March 26, 2010. On November 1, 2010, T.I. went back to jail to serve an 11-month sentence for violating his probation on a drug charge. He was released on September 29, 2011.
Before Jail: The Atlanta, Georgia rapper found success early in his career with hits such as "24s", "Rubber Band Man," and "Bring 'Em Out," but it wasn't until the album Paper Trail, which sold 2.1 million records in the U.S. and reached double platinum, that the artist truly reached the heights of his music influence.
During: T.I.'s 7th studio album No Mercy released on December 2010 while incarcerated. It peaked at number four on the US charts and grabbed gold, selling over 700,000 copies. Although it didn't perform as well as Paper Trail, T.I. did garner a Grammy Awards nomination for Best Rap Solo Performance for "I'm Back" and a Best Rap Performance by a Duo or Group Nomination with Drake and Swizz Beats for "Fancy" on Drake's Thank Me Later album.
After: Since his second release from jail, T.I. has struggled to get back to the spotlight music-wise. His albums Trouble Man: Heavy Is the Head and Paperwork were praised by critics but didn't chart as well as the rapper would've liked. If T.I.'s upcoming album The Dime Trap doesn't work out, there's always his reality show on VH1, T.I. & Tiny: The Family Hustle to fall back on.
Shyne

The Sentence: Shyne was sentenced to ten years in prison on June 1, 2001 for attempted murder, assault, and reckless endangerment stemming from his actions in a shooting at a Manhattan club which left three people injured. The shooting made headlines as Shyne, who was 21 years of age then, was with Sean Diddy Combs and Combs's then-girlfriend, Jennifer Lopez. The rapper was released on August 4, 2009.
Before Jail: Hits such as "Bad Boyz" and "That's Gangsta" put Shyne in the East Coast rap spotlight with a promising position to become Bad Boy Record's leading artist. His self-titled album reached Billboard's number five spot on the charts and sold over 900,000 copies.
During: While imprisoned, Shyne released the album Godfather Buried Alive. It was recorded under the Def Jam label before he went to prison and sold 434,000 copies reaching No. 1 on Billboard's Top R&B/Hip-Hop chart.
After: Shyne has pretty much become an afterthought in hip-hop. He has appeared in a few tracks on other artist's records and released some mixtapes, but it looks like he will never replicate the success he once had before his stint in jail.
Bobby Shmurda


The Sentence: Currently in jail facing a maximum sentence of 8 to 25 years for conspiracy to commit murder, reckless endangerment, drug and gun possession. His trial will take place on September of 2016.
Before jail: Shmurda's breakout hit "Hot Nigga" was probably the biggest rap song to come out in 2014. It also spawned the "Shmoney dance" craze that went viral and had everyone from Beyoncé to Drake performing it. The rapper also signed with Epic Records that year.
While incarcerated: Shmurda's rap career is at a standstill with no hope in sight. Some may say it's at a total end. His debut album with Epic Records is scheduled to release in 2016, but with him behind bars, this is unlikely to come into fruition. All anyone can do is wait until his trial in September to see if the verdict will result in anymore Shmurda music.
Max B


The Sentence: Max B was sentenced to 75 years in prison on September 4, 2009 on conspiracy charges involving armed robbery, kidnapping, aggravated assault and felony murder.
Before Jail: The Harlem artist was part of the "Dipset" movement, even starting the group ByrdGang with fellow rapper, Jim Jones. A feud with Jones forced Max B to disassociate himself with the crew. Amongst being credited with writing the popular Jim Jones hit "Fly High," the rapper is also renowned for his mixtape releases — fans will be quick to tell you how classic his Public Domain and Million Dollar Baby projects are. His collaborative work with rapper French Montana on the Coke Waves and Wave Gods series is highly-praised as well.
While incarcerated: Since being in prison, the "Wavy" rapper has been featured on other artists' projects through pre-existing recordings and over-the-phone raps and messages. Kanye West's recent album, Life of Pablo, which dropped on February 14, 2016 features a conversation between him and West. As for his future, Max B has been denied appeal and will remain in prison to finish his 75-year term. He will eligible for parole in 2042.
Other notable rappers who served time: Chief Keef, Remy Ma, Mystikal, Lil Kim, Meek Mill, Slick Rick, Beanie Siegel, Prodigy, Cassidy
Other rappers still serving time: C-Murder, B.G., G. Dep