This '90s-Era Rolex Submariner Can Be Yours for $10,900 USD
Sporting a blue face and matching rotatable bezel.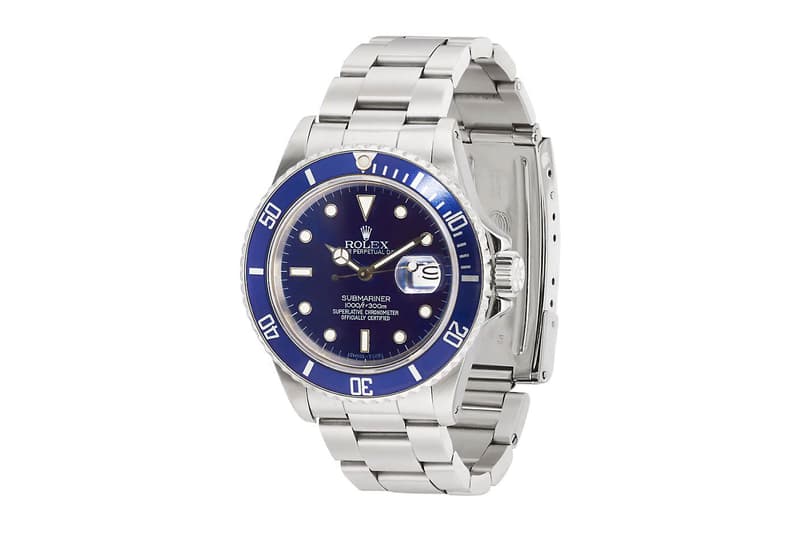 Classics never go out of style. Rolex may be the best example of this adage, with an expansive lineup of perpetually sought-after timepieces to its name, like this '90s-era Rolex Submariner. Unlike other blue-faced Submariners released around 1990, which boasted gold accents on the face, band and dial, this watch offers comparatively understated stainless steel throughout; It's likely that this model was a custom order. It retains the embossed crown on the band, however, along with the rotatable bezel and luminescent hands. Despite being over two-decades-old, this particular Submariner appears to be in excellent condition, with hardly any signs of wear and tear.
Get a closer look at the retro timepiece over on Barneys' website, available for $10,900 USD.
Elsewhere, a "Paul Newman" Daytona 6264 recently went up for grabs.