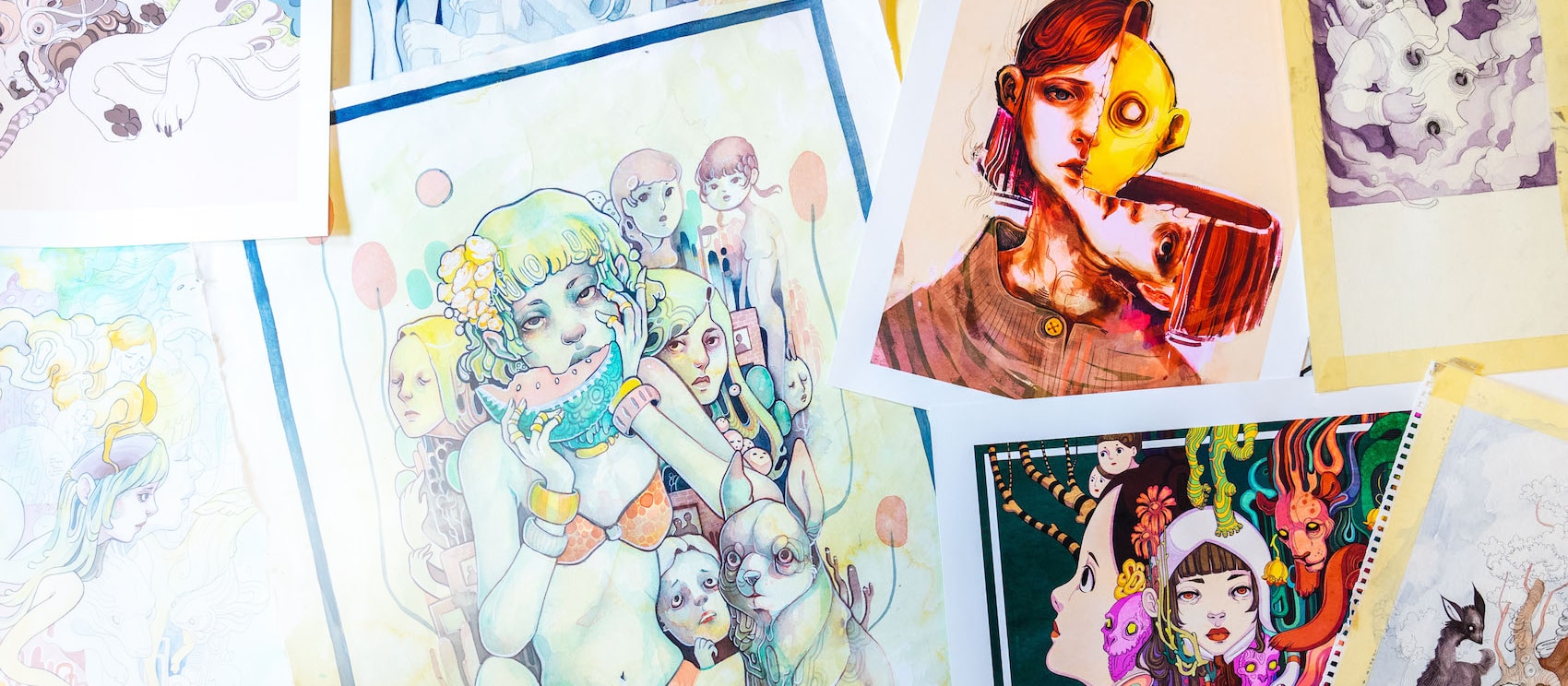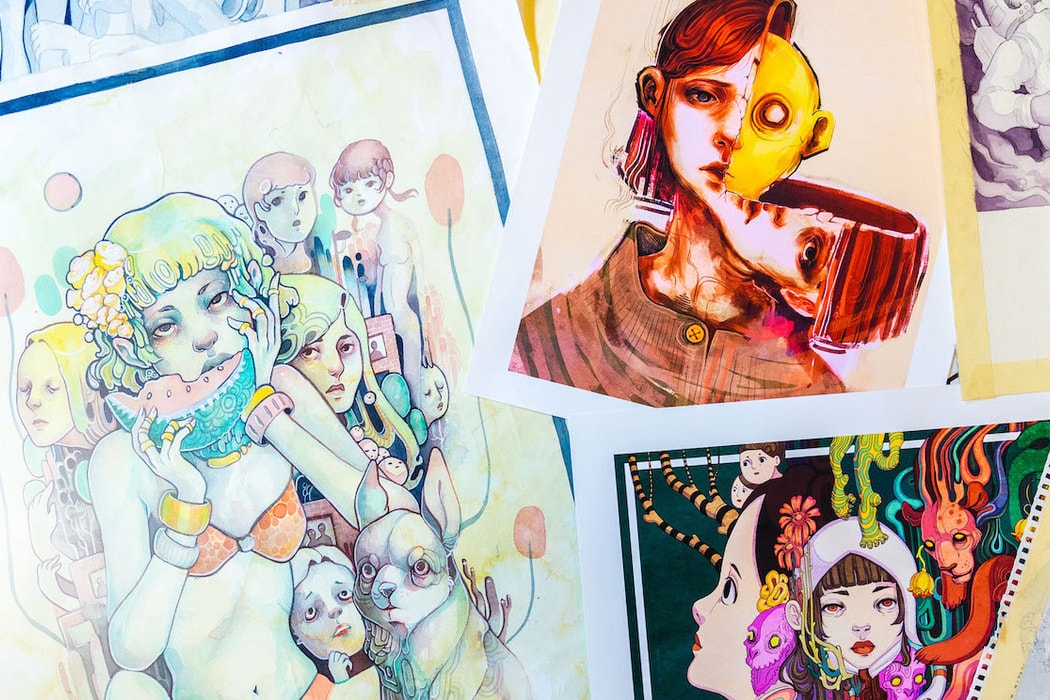 Pen & Paper: Lauren Tsai
The 'Terrace House' star on balancing her art and modeling career.
"I feel like I've always been Lauren before I've ever done modeling and Lauren is someone who likes to draw all the time," says Lauren Tsai. The 20-year-old model, most recognized for her appearance in Netflix's Japanese reality show Terrace House: Aloha State, navigates stressful fashion gigs by drawing surreal illustrations on her iPad or sketchbook. Throughout her four-month residence in the Hawaiian spin-off, Tsai recalls having plenty of time to work on her artworks while juggling a part-time job. For those unfamiliar, the series follows a cast of six men and women who share a house. It's similar to MTV's Real World, but less inebriated.
After starring in Terrace House, Tsai decided to move to Tokyo to fully pursue her modeling and art career. She collaborated with the likes of adidas Originals, Starbucks, URBAN RESEARCH, and landed a brand ambassador role with Japanese makeup brand, Shu Uemura, earlier this year. One of her notable art collaborations is with Starbucks Japan where she created Christmas-themed illustrations back in November 2017.
For our latest Pen & Paper installment, we sat down with the Massachusetts-born star to discuss how she balances her model and art career, life after Terrace House, and upcoming projects. Read the exclusive interview below alongside behind-the-scenes snapshots of Tsai and her archival artworks at Regina's Grocery in New York City.
1 of 5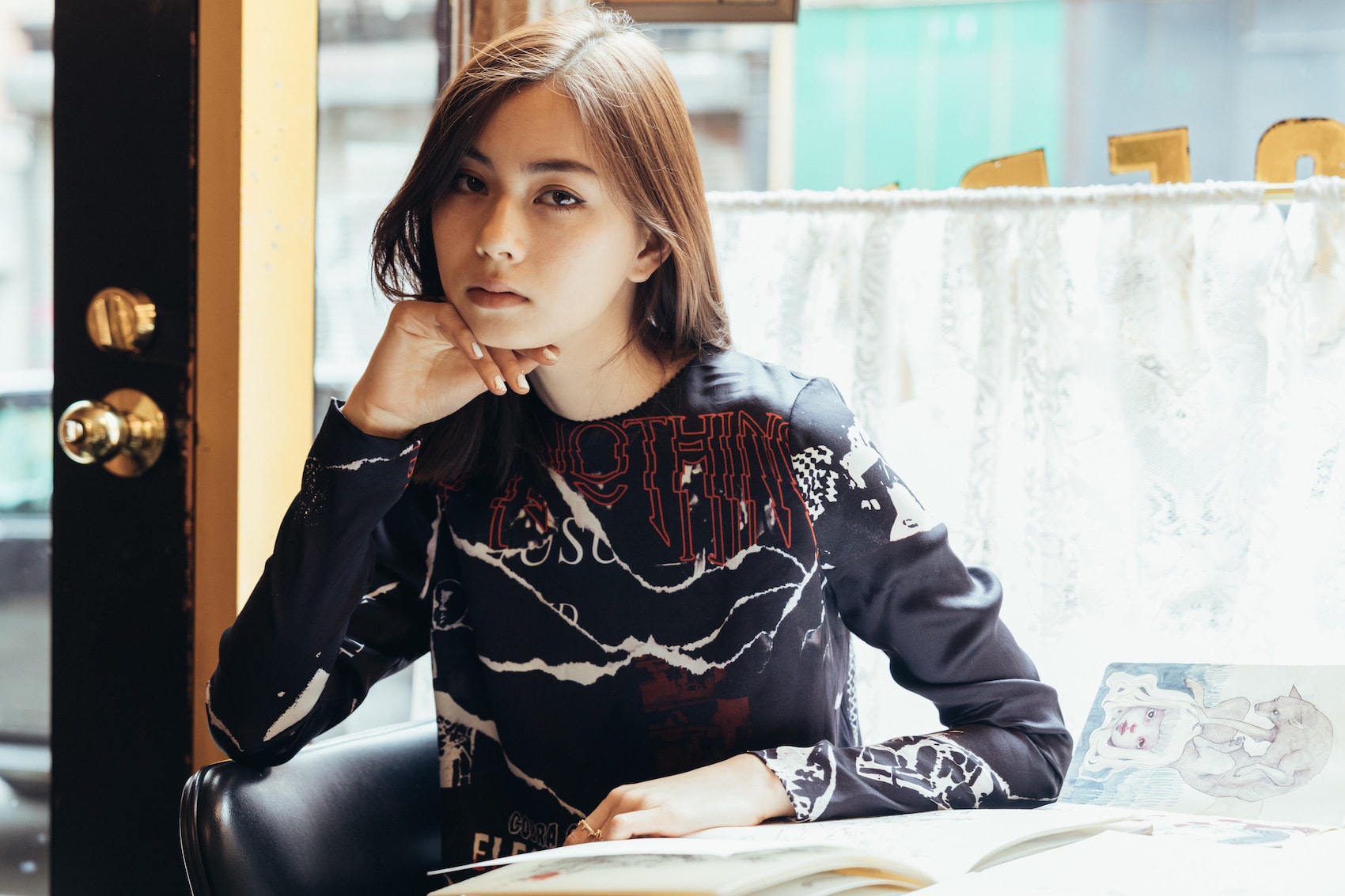 2 of 5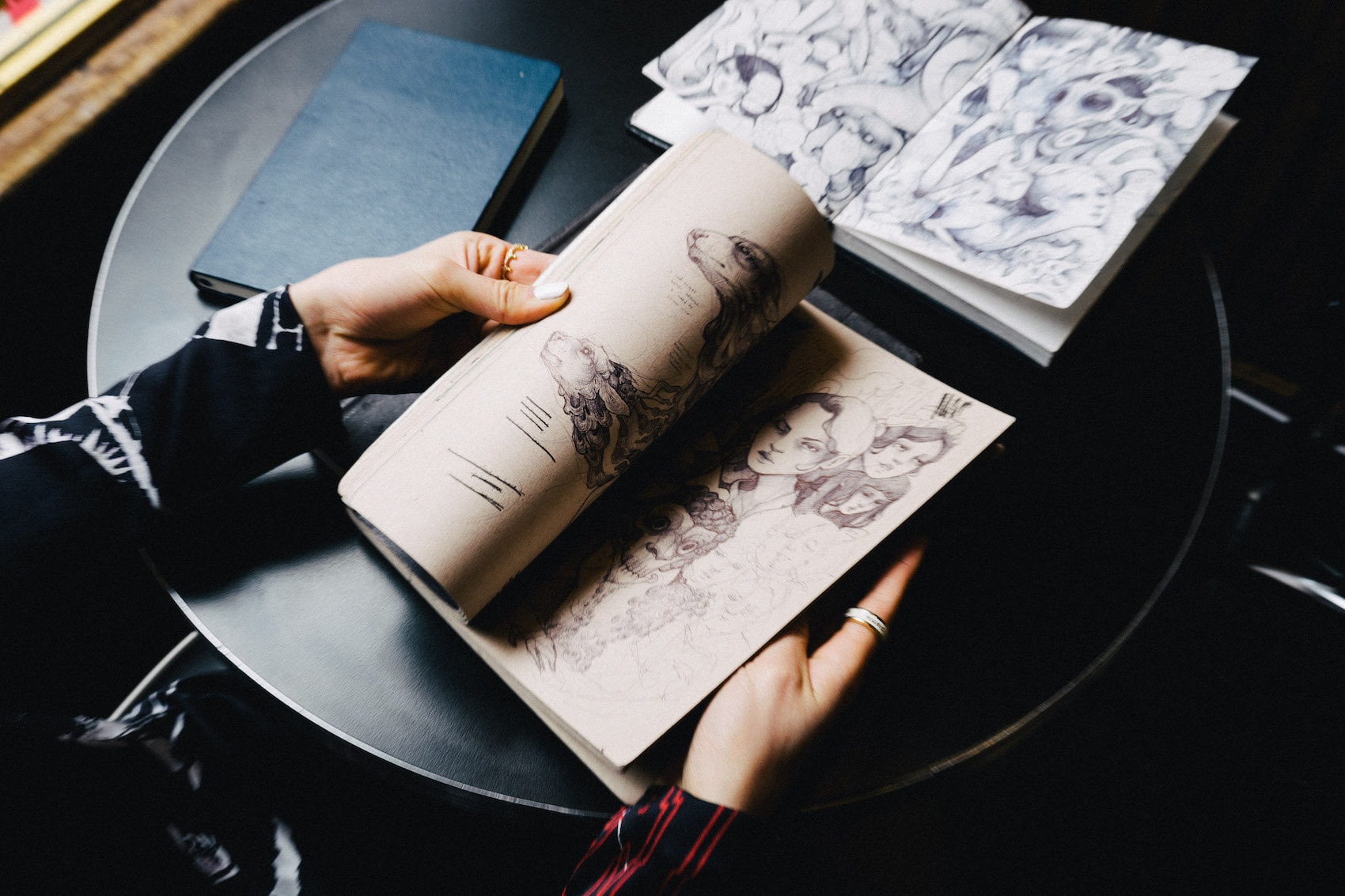 3 of 5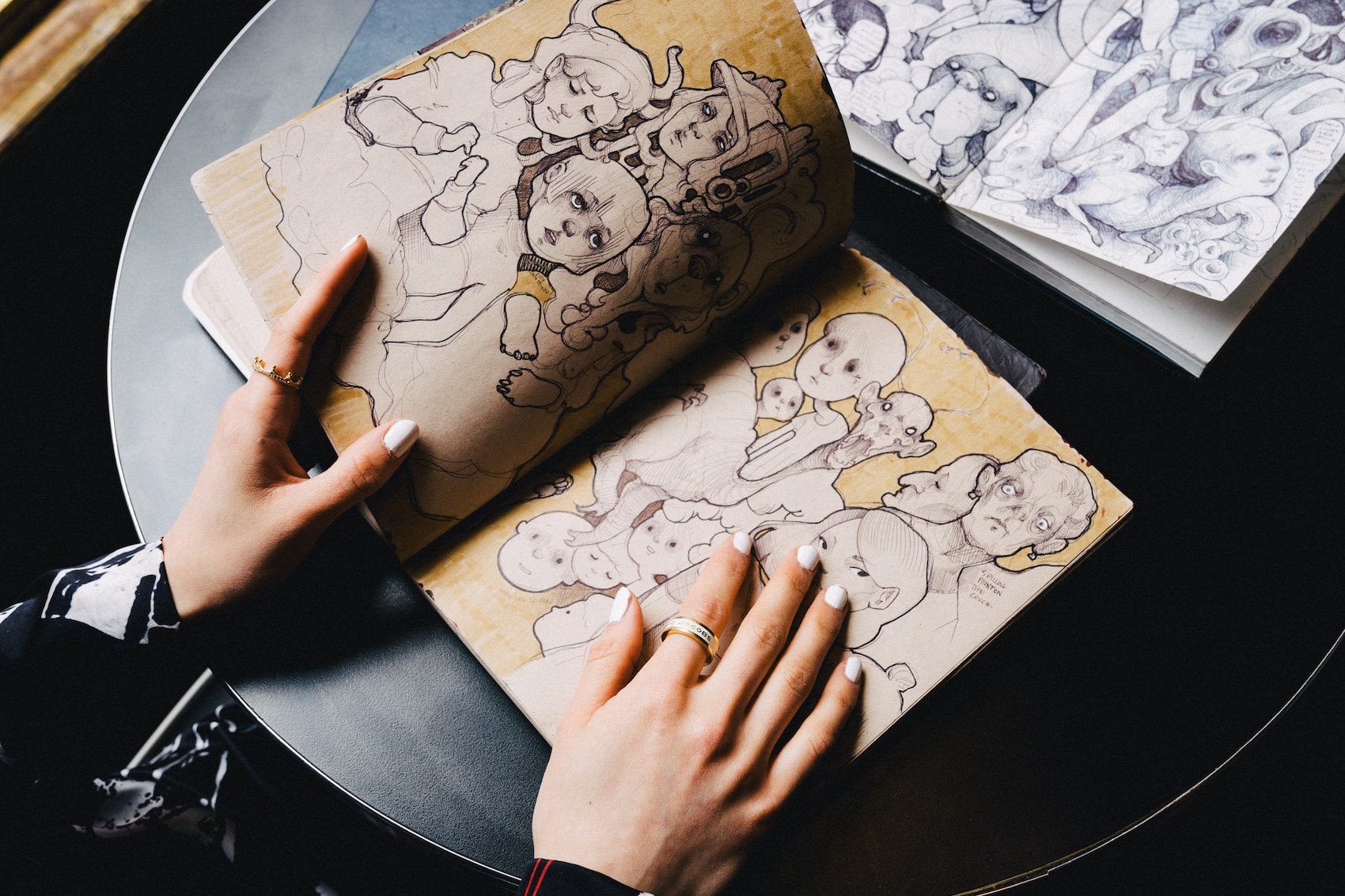 4 of 5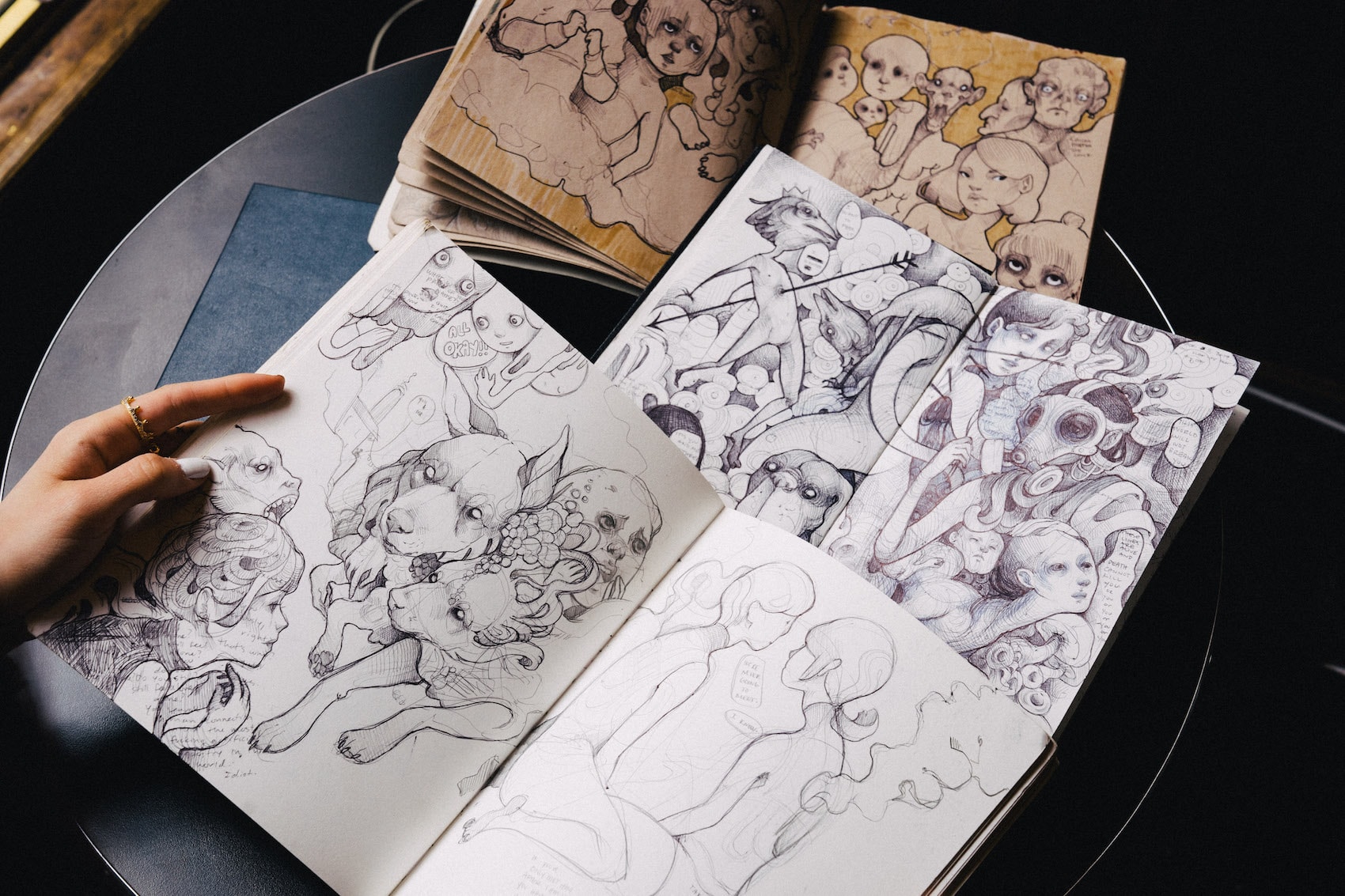 5 of 5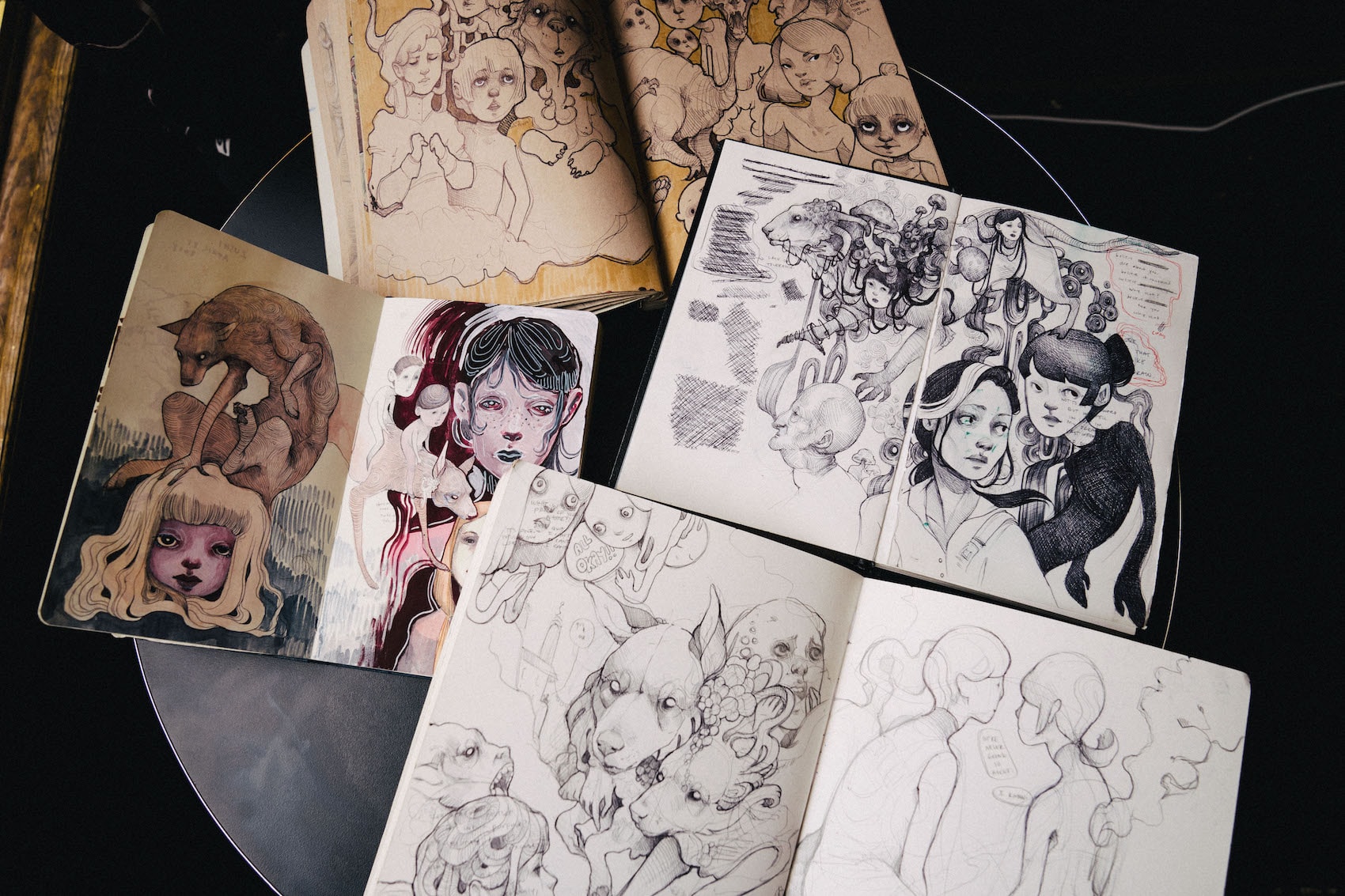 "Art is a way for me to escape when there's stress."When did you first get interested in art?
I've been into art my whole life. I mean, I don't think I can recall much in my life before the age of five probably but my mom tells me that ever since I was about two-years-old I've been really into drawing. I used to sneak out of my bed after I've been put to bed and then I would go over to my night light and get sticky notes and Crayola markers and just make all these stories.
How do you incorporate art into your busy schedule?
I feel like I've always been Lauren before I've ever done modeling and Lauren is someone who likes to draw all the time. So, when I am traveling for work or I have a busy day, I always find time to draw. Art is a way for me to escape when there's stress. I also feel like I'm making something new so it's a very fulfilling part of my life that I don't think could disappear, even when I'm busy.
How did you find time in Terrace House to create artworks?
I was very fortunate to be in a situation where the house was in an area that I was familiar with. I did live in Hawaii for about eleven to twelve years. Being on the show, I had a ton of free time. I graduated high school already and I was looking for a part-time job. I got a part-time job, but it didn't work out. So, I had a lot of free time. I had to figure out what I wanted to do with my life, honestly. I had to ask myself if I was going to go full force and go to art school or am I going to stay in Hawaii.
Terrace House gave me the time and the pressure to actually look inside myself and ask [myself] what I wanted to do, what felt right and not, what I thought would please other people or make other people around me happy. I made the decision to move to Tokyo and pursue art and modeling fully over there. While living at Terrace House, I really took advantage of the free time I had to do my first solo show at a cafe in Hawaii and that was one of the greatest experiences for me because it was my first time showcasing my art to people.
1 of 5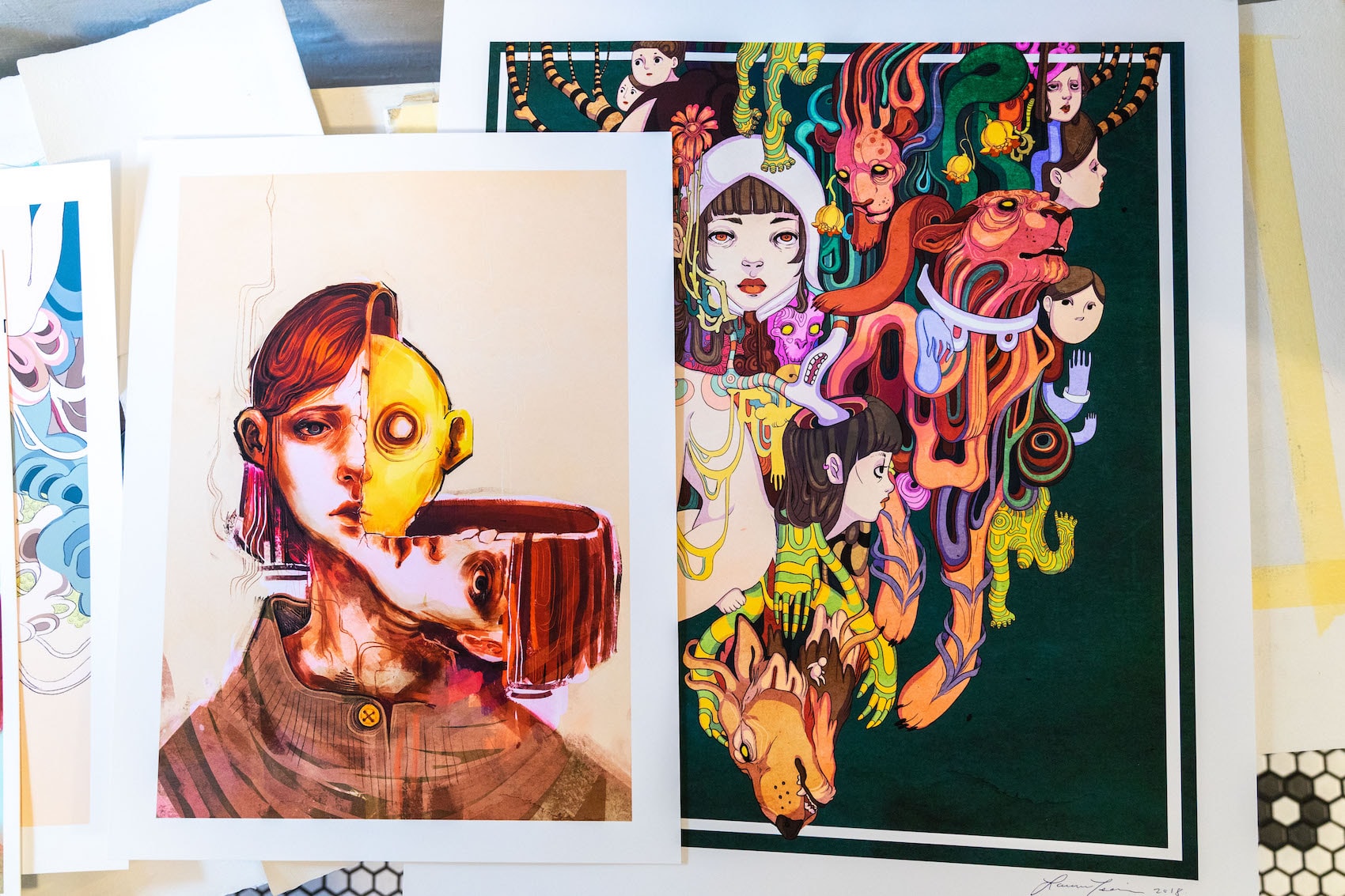 2 of 5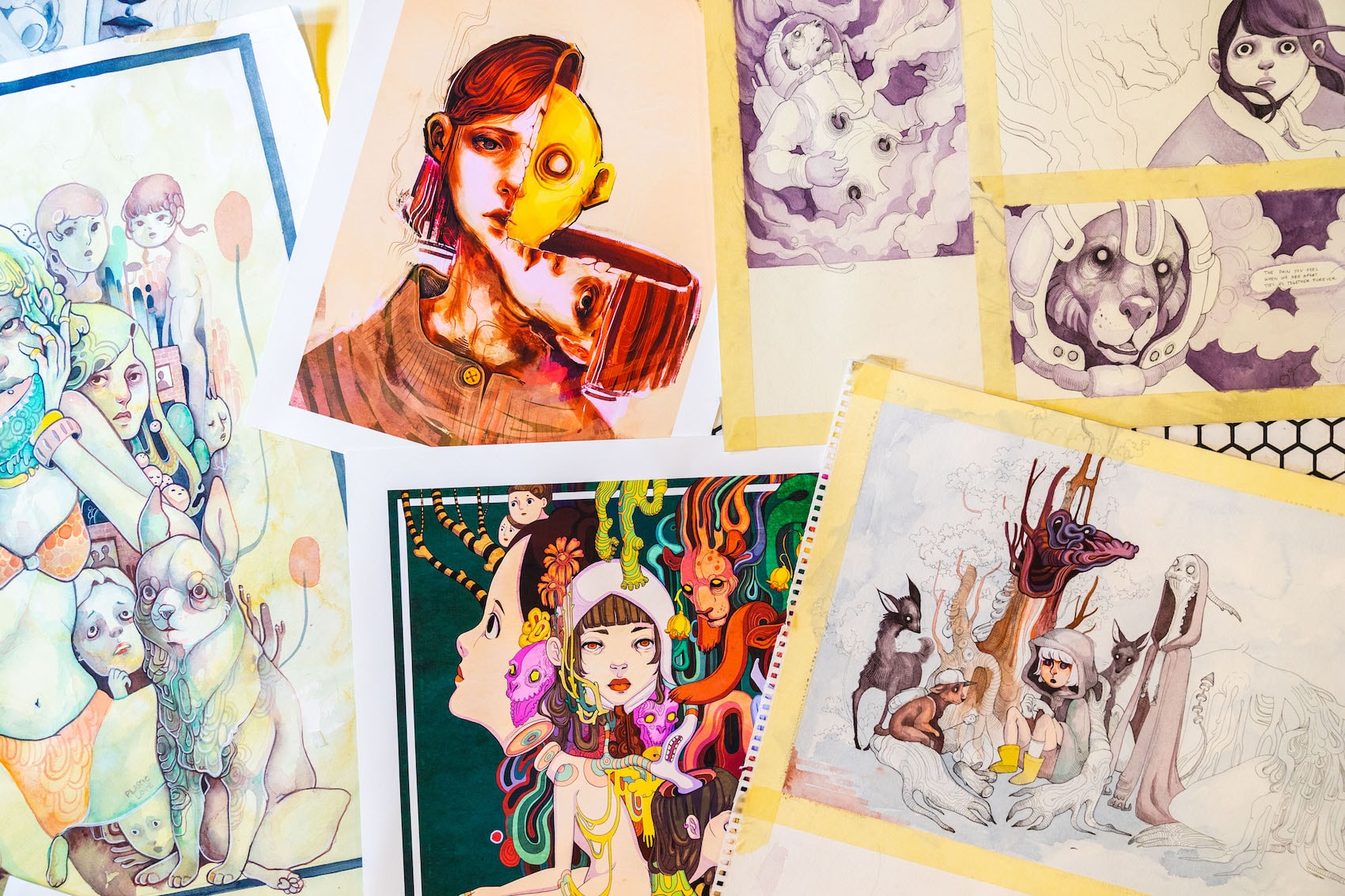 3 of 5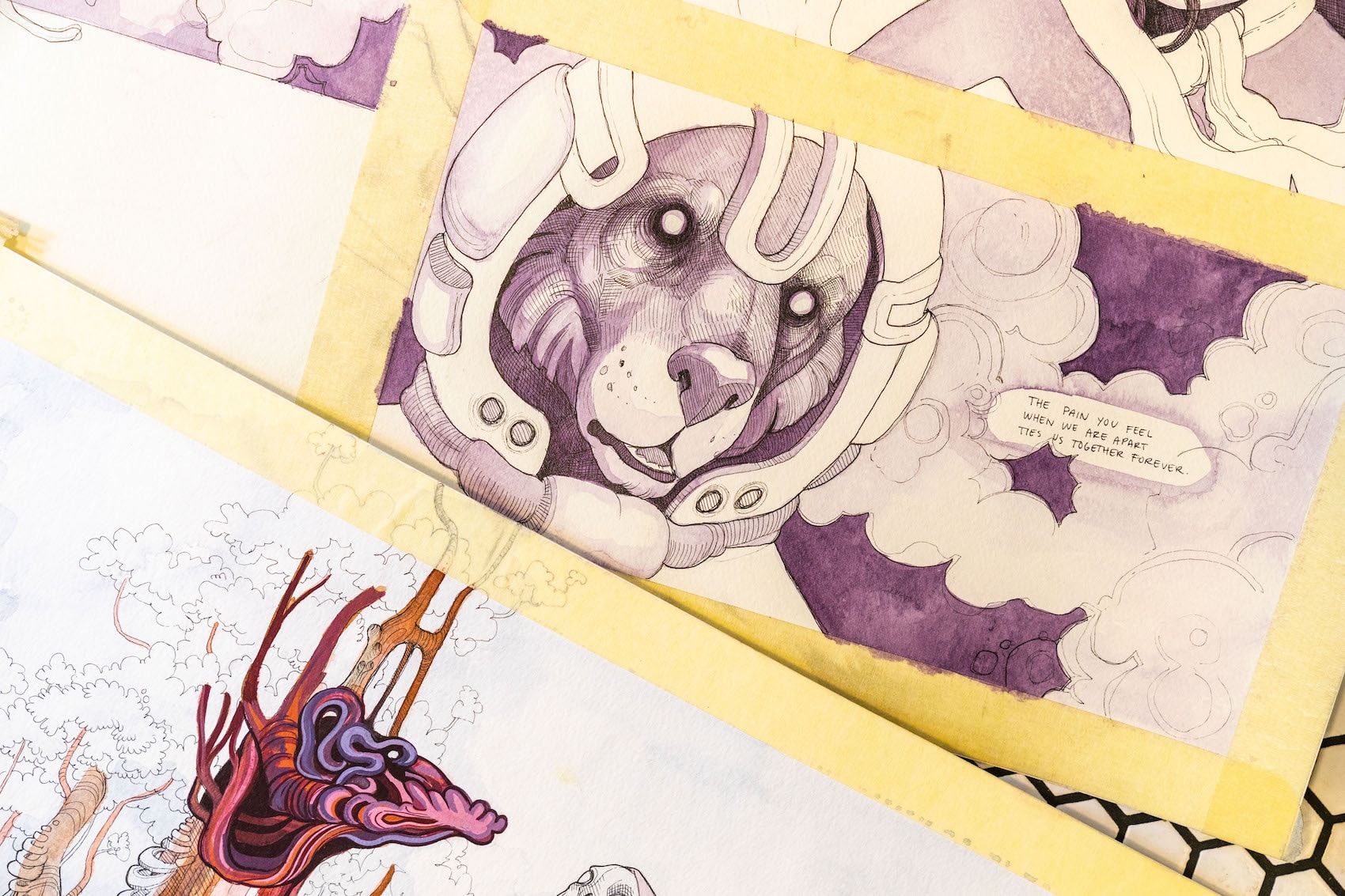 4 of 5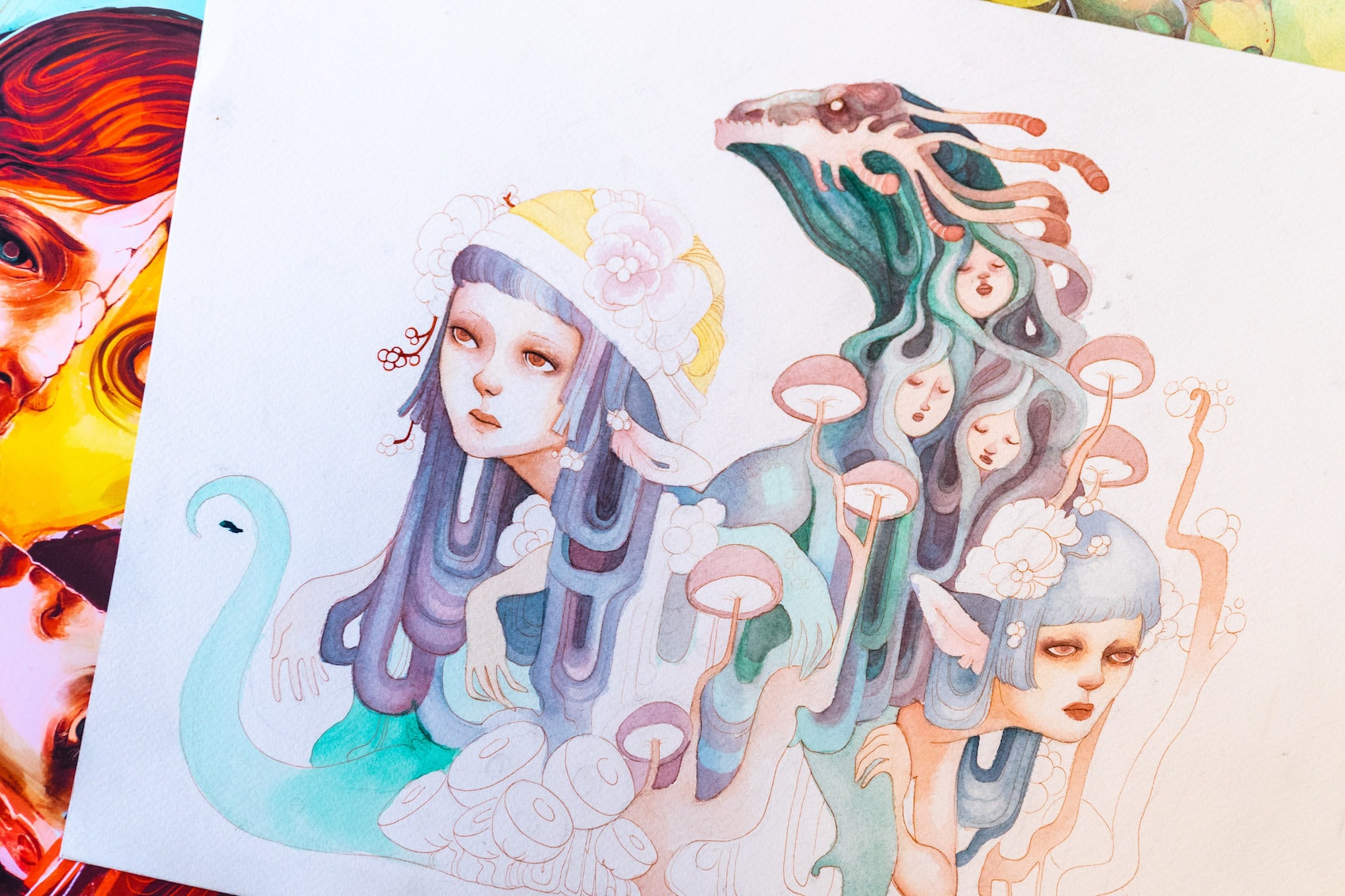 5 of 5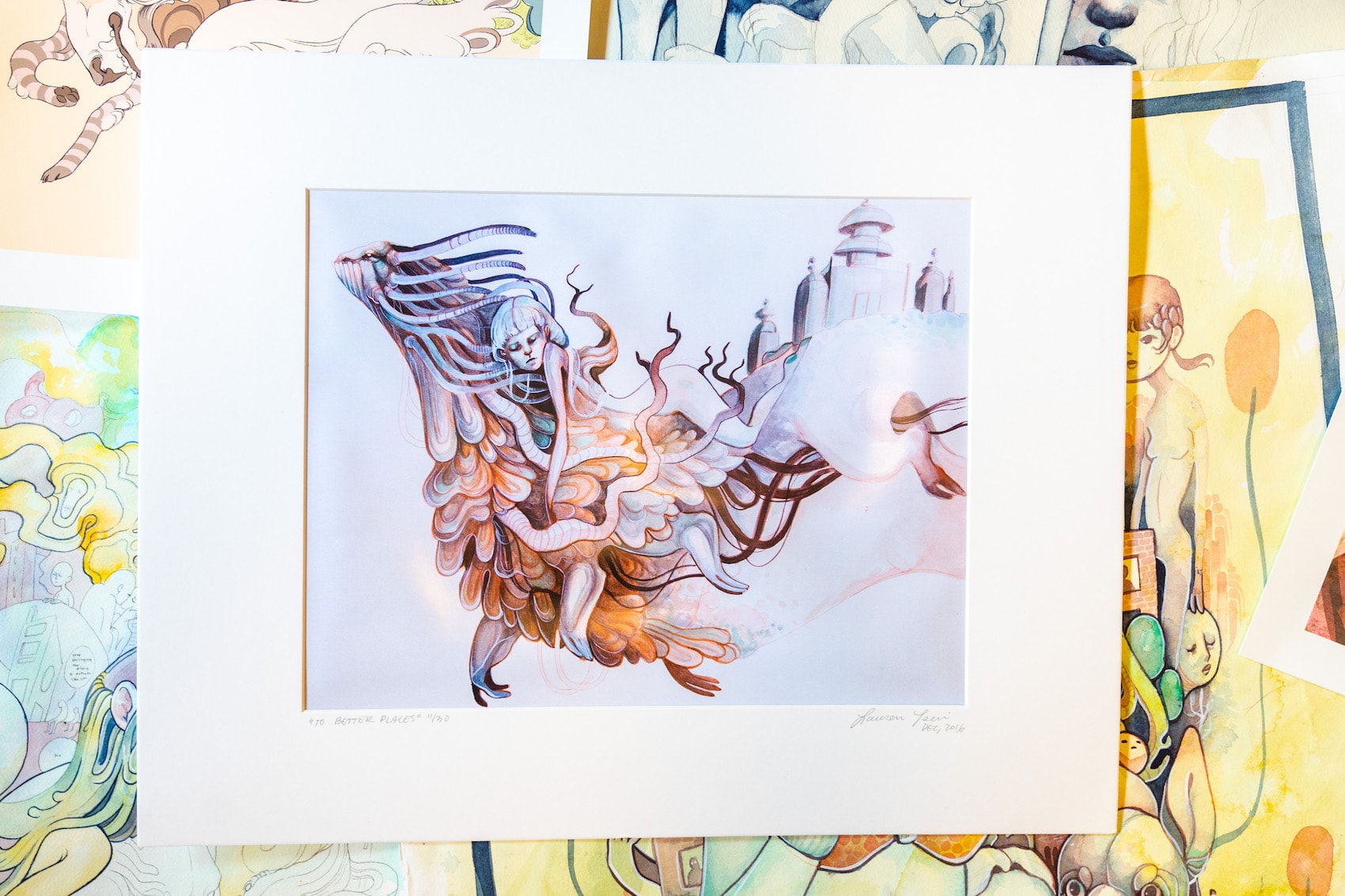 Through modeling, I've also had experiences that have influenced my art."Will you eventually pursue a full-time career in visual arts?
I think, right now with my work going full-time, it's not the ideal situation for me. Modeling has helped me find a whole other side of myself that I believed would never exist. I thought I was always going to be behind the scenes, that was my goal. One day I wanted to be an animator or a conceptual artist and these are the things that allow you to have a quiet lifestyle and modeling forces you to be on, all the time. Not all the time, but forces you to have that mindset to keep pushing yourself in other ways.
I also think it's very important for me to dedicate time to art and to push that. Art is a craft and you have to practice every single day and you have to keep criticizing yourself. To be very critical about where you do need to improve. Through modeling, I've also had experiences that have influenced my art. I think the two play well together in my life and art is something that I will have with me forever and it is my passion.
What are some influences on your art?
When I was younger, I was really into animation. So, I was really into anime and Studio Ghibli movies. I think those definitely have a large influence on my artwork now because they got me at the time when I was very vulnerable. You know, I think the music we listen to or the movies we see when we're at that vulnerable, malleable middle-school state of mind, stick with us forever and those are the things that hit me then. So, those are the constant inspirations I can always go back to.
What's your favorite Studio Ghibli movie?
My favorite Ghibli movie is definitely Howl's Moving Castle; it's because that was a story of a very normal girl who thought that nothing special was going to happen in her life and then she gets whisked away into this fantasy, magical world. That was a movie I saw when I felt really lonely in my life and I could relate a lot to the main character. I always fantasize about having a journey like hers.
Are there any reoccurring characters or motifs in your art?
I definitely have a wolf and dragon character. They always have been present in my work and I don't have any idea why. There are certain girls that look the same as well. People are always saying 'Is that you?' I don't know, maybe it is me. Maybe it's a subconscious me trying to visualize myself in a different way, but it's not intentional. The characters are extremely fun for me to draw and I think I'll keep drawing them forever as well.
1 of 3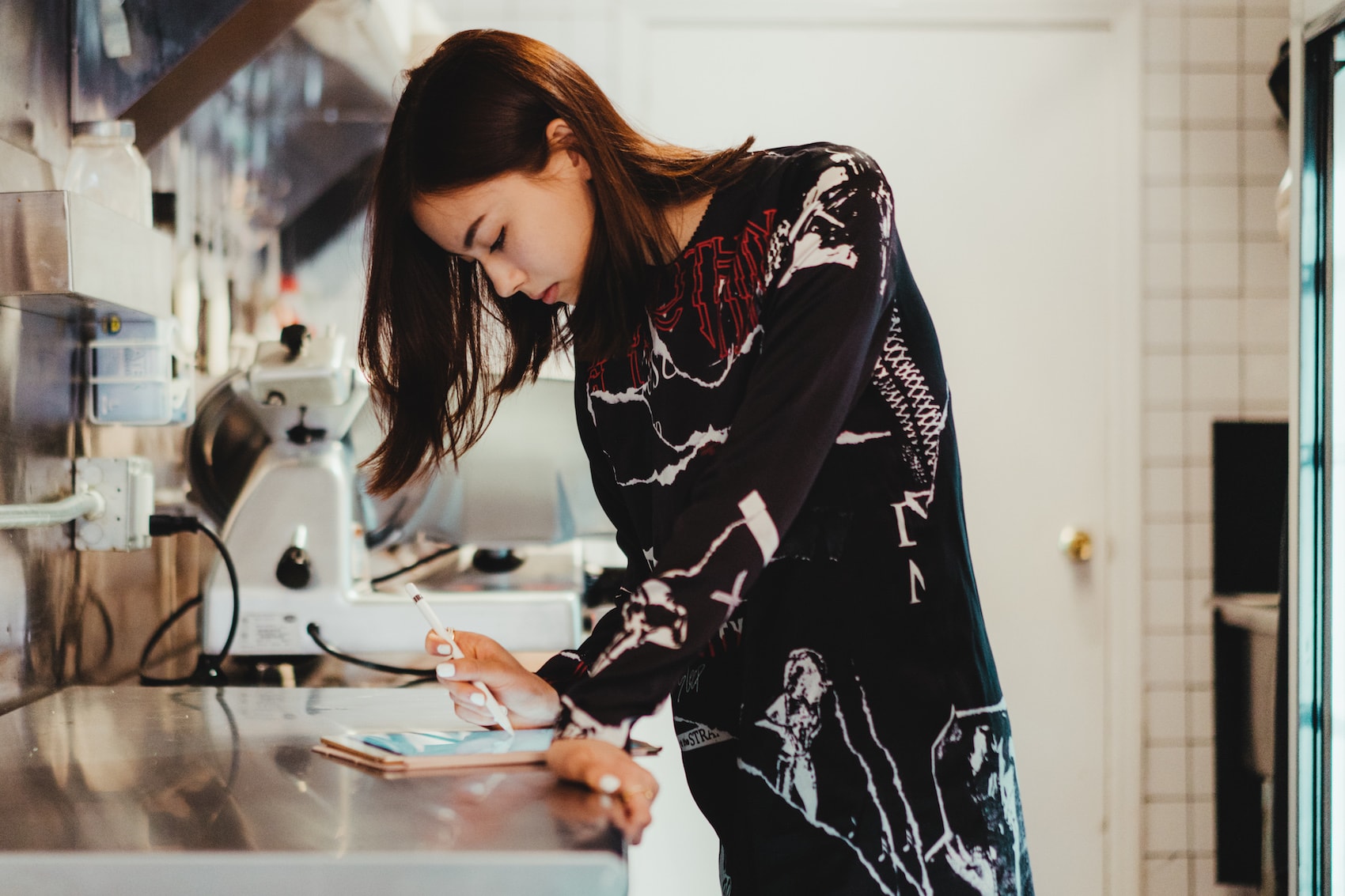 2 of 3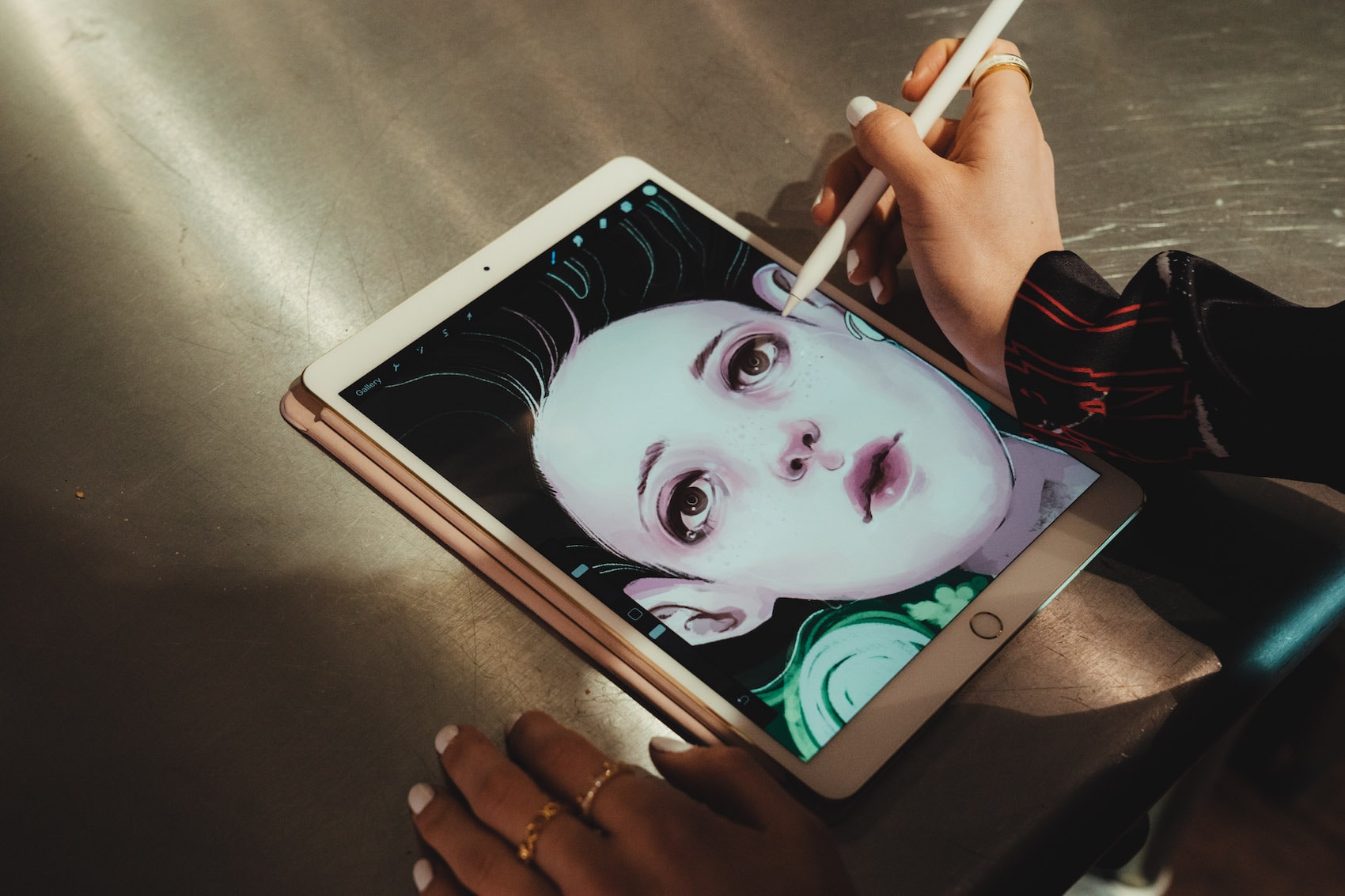 3 of 3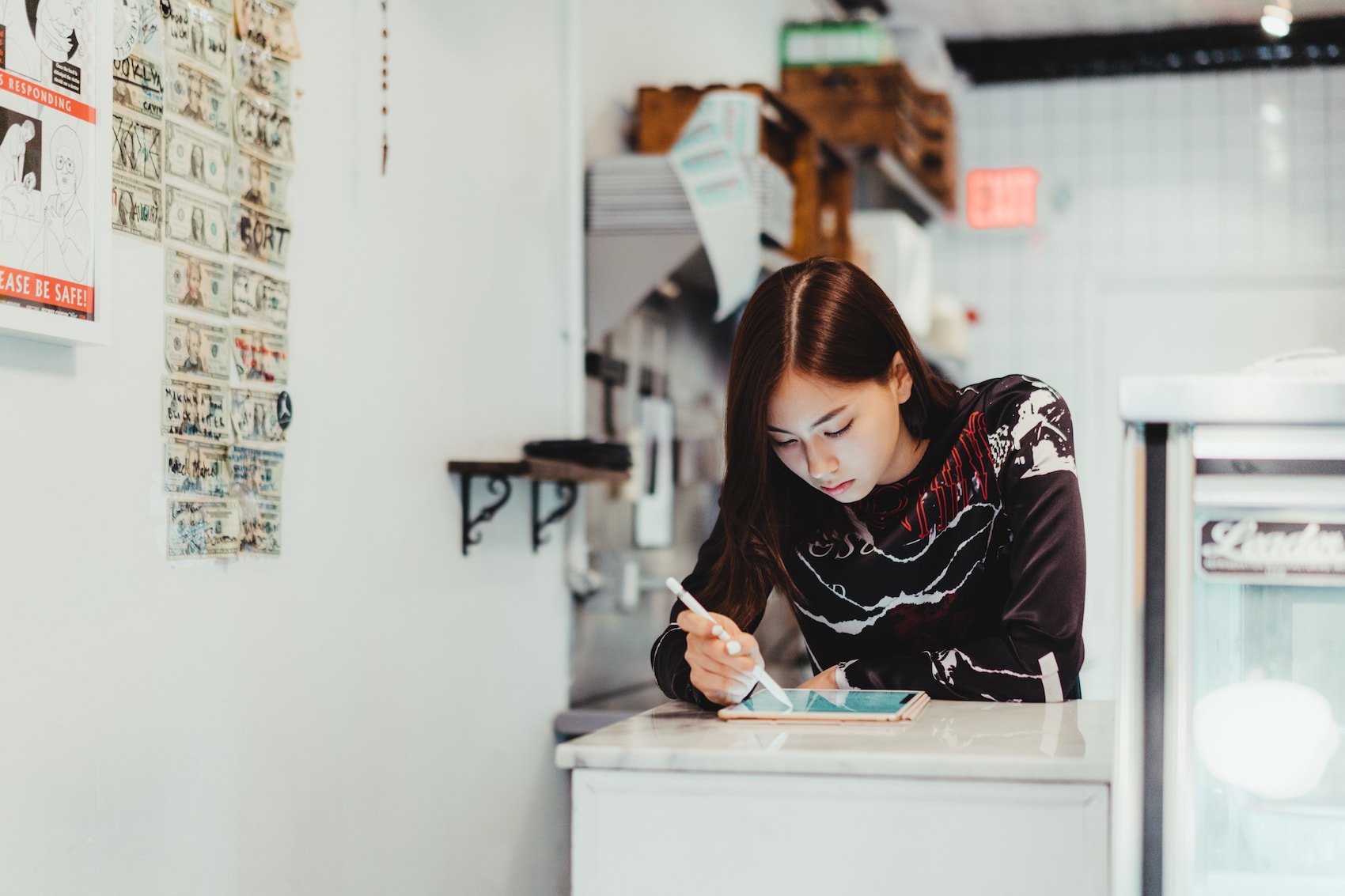 "Don't get lost in comparing yourself to others."
What advice would you give to creatives who want to pursue multiple career roles?
Of course, technical ability is very important. There's no way to get around practice and time, and putting in that effort. In terms of art and the direction you want to go, I think it's important that you never forget that the purpose of artwork is to express something from inside of yourself. So, as long as you feel like you're accomplishing that, it's not worth letting the criticism of others or comparing yourself to others get you down.
I would always compare myself to these major artists being like 'this person painted that when they were 18 or this person did that when they were 20 or that person did this huge collaboration thing or whatever. At the end of the day, I think those things just take you away from what you actually what you want to create. Don't get lost in comparing yourself to others. I think competition is good, but what you make is truly something only you could have made.
As far technical abilities go, what else are you trying to learn?
When I was in middle school, I actually spent a couple of my summer vacations in Redmond, Washington, taking 3D animation classes and I thought that was a very wonderful experience for me because I've never pushed myself that hard on the computer, especially to create animation. It takes a lot of time to make animations, even if they only last thirty or ten seconds. I think I would love to put myself back in that community. Being in the modeling/fashion world, it's definitely a place where you can connect with people and be inspired by the people around you, but I think it would be nice to be in a community with a lot of people who have similar interests.
Do you have any upcoming projects?
I'm hoping to put out an art book later this year. That's one of the projects I'm working on and there's a bunch of secret things that I've been working on. A lot of people online were telling me that it's such as shame that you're not working on your art or you're not focusing on that, but it's actually 'well, if you look at my Instagram, it's going to look that way, but I promise you, like I just can't show you yet.'