Linkin Park Releases First Statement Since Chester Bennington's Death in Emotional Letter
"Your absence leaves a void that can never be filled."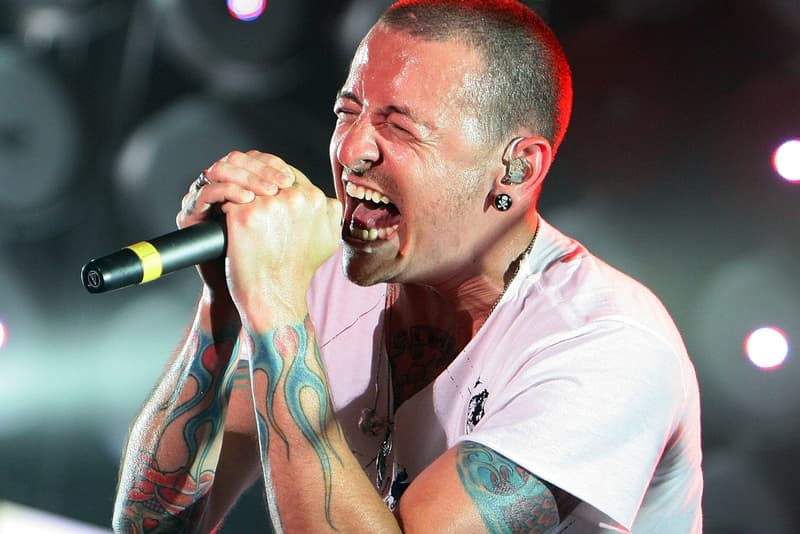 The music world is still reeling from the shocking news that Chester Bennington, iconic rocker and frontman for Linkin Park, died last Thursday (July 20) at age 41. It was reported his wife discovered him non-responsive on Thursday morning at their private Palos Verdes Estates residence in Los Angeles County after he reportedly hung himself. Along with artists from across the music industry who have expressed their sadness after learning about the death of the Linkin Park singer, Bennington's bandmates of 20-plus years are now also expressing their heartache in their first public statement since the singer's death.
Linkin Park's Rob Bourdon, Joe Hahn, Brad Delson and Mike Shinoda wrote in an emotional letter that their frontman's "absence leaves a void that can never be filled" and say their "hearts are broken." The longtime bandmates also touched on the singer's battle with depression, stating that "the demons who took you away from us were always part of the deal … After all, it was the way you sang about those demons that made everyone fall in love with you in the first place."
Read the full letter below via Linkin Park's social media.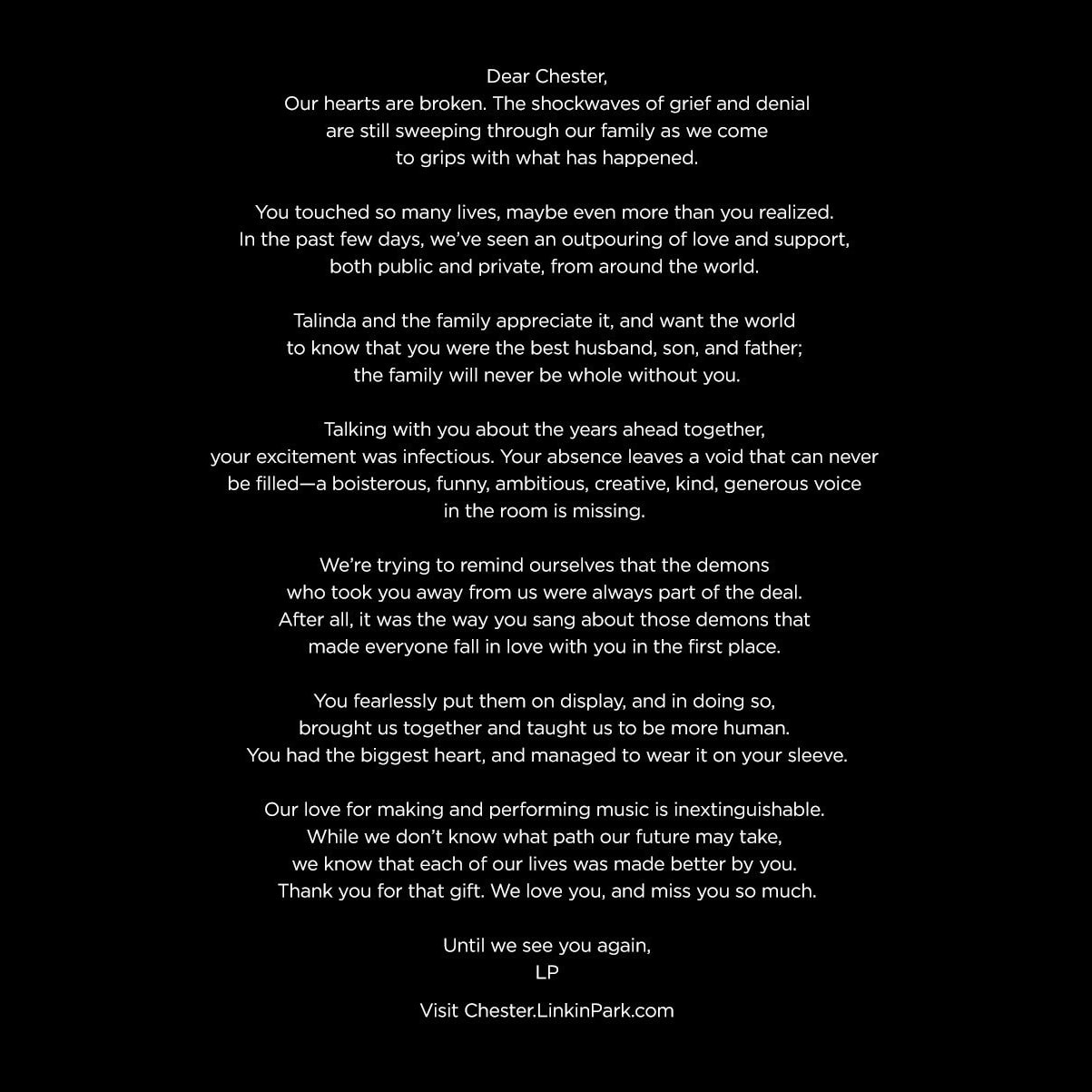 Linkin Park had filmed a Carpool Karaoke episode just days before Chester Bennington's death.