Krispy Kreme Is Offering a Dozen Doughnuts for $1 USD to Help Celebrate Its 81st Birthday
In addition to a new cake-flavored treat.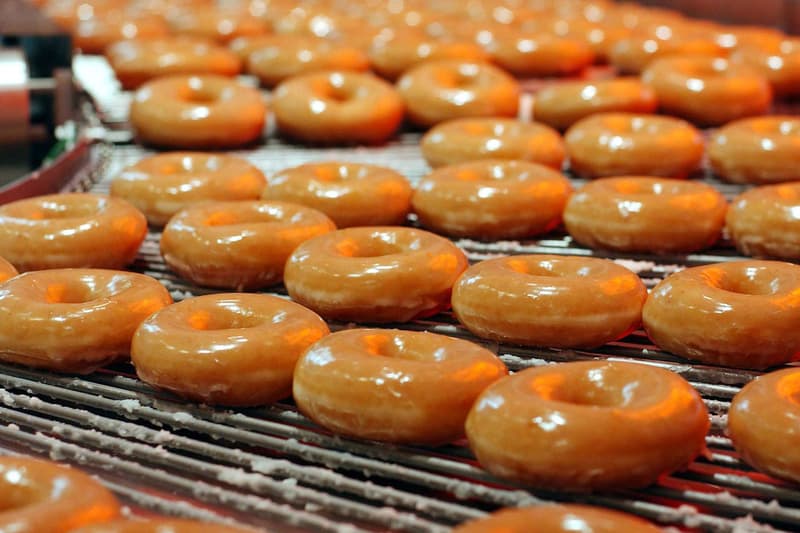 For those out there who crave the sweeter things in life, Krispy Kreme has a new celebratory offer sure to catch your attention. To help commemorate its 81st birthday, patrons who purchase a dozen Original Glazed Doughnuts will have a chance to take home a second dozen for only $1 USD.
On top of the one dollar doughnut deal, Krispy Kreme is also set to unleash a limited-edition treat reminiscent of childhood parties. The new doughnut combines vanilla birthday cake notes along with its famed classic glaze and a hearty helping of rainbow sprinkles.
When asked to comment on the initiative, Krispy Kreme CEO, Mike Tattersfield had this to say:
"One of our favorite times during the year is when we get to celebrate our birthday with our fans."

"In addition to offering a delicious dollar deal on an extra dozen of our Original Glazed Doughnuts, we've 'birthday-ed' up our awesome Original Glazed Doughnut, creating a whole new experience."
The second serving of the Original Glazed doughnuts will take place for one day on July 27, while the birthday-themed creation will be offered from July 27 to August 2 at participating locations.
In case you missed it, the new Star Trek Ten-Forward Vodka debuted at Comic-Con.