Facebook Tests Augmented Reality News Feed Ads
Advertisement is evolving.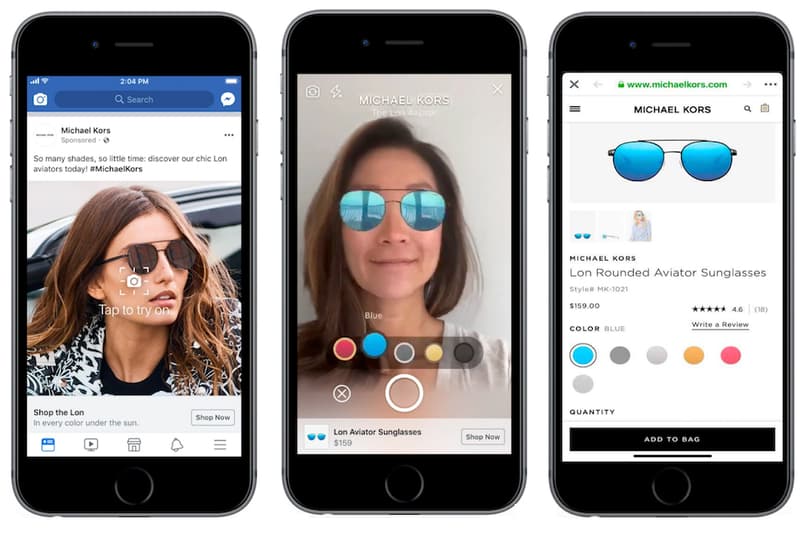 Facebook is allowing advertisers to test out augmented reality ads on its platform, which will incorporate the user's face. There will be normal ads within News Feeds and a "tap to try it" options that will incorporate your face into the advertisement. Demonstrations from Facebook's vice president of product marketing showed his face being merged into Candy Crush gameplay footage.
Michael Kors will be the first brand to test out AR ads for Facebook, with companies like Sephora and NYX Professional Makeup to follow later this summer. The plan is to have people "try on" makeup from these companies to see how they look in it before potentially purchasing the product.
Facebook made shopping tags available to certain brands on Instagram Stories last month and is expected to roll that out to all brands that have enabled shopping in Instagram in its grand scheme to focus on ads, its biggest revenue stream.