BandGang Announce 'In Too Deep' & Debut "Ain't No Problem" With SOB X RBE & ShredGang Mone
"We're not lying about nothing, you can check the paperwork and see."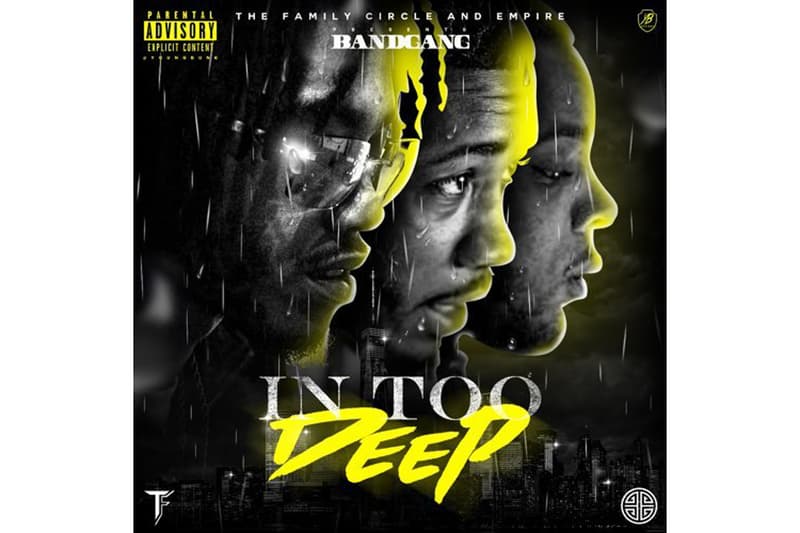 Detroit's BandGang have quietly been one of rap's most influential acts in recent years, and after years of amassing an intense following, the Midwest act are planning their most ambitious move yet: a 30-track album titled In Too Deep.
Set to drop on August 3 of this year, BandGang's In Too Deep is an expansive journey through the grittiest sides of Detroit rap. "The same way people paved the road for us, I think we paved the way for a lot of people," BandGang Javar tells us. "We've been doing millions of views, but the views are coming faster now than they used to. There's really a lot that goes into it, and people respect what everybody went through with their situations. We're not lying about nothing, you can check the paperwork on anything and see for yourself."
Having just exited prison walls earlier this year, BandGang Javar is currently one of his city's fastest-rising rappers thanks to the release of the instantly-viral "How Can I Stop Pt. 2." "I tried to be real in the song and put everything that was really going in in the song," Javar explains, shedding light on the song's creation. "Anything you hear me saying in the song — that's what really was going on at that time." Javar's creative mindset comes from the same approach employed by his entire BandGang crew, all of whom are committed to delivering reality rap that stays true to their street-seasoned upbringings.
Featuring a star-studded list of guest features, BandGang's In Too Deep also boasts collaborations with SOB X RBE, Mozzy, Lil Beno, Drego, ShredGang Mone, Philthy Rich, Shay Gooph, HP J Rock, Tooda, Nuk and Classic Chill. While the lengthy project appears to stay within the realm of the group's usual sonic sensibilities, the album might already have a potential crossover hit: "Ain't No Problem" with SOB X RBE and ShredGang Mone is the type of record that could dominate car speakers and club sets for seasons to come.
You can stream BandGang, SOB X RBE and ShredGang Mone's "Ain't No Problem" below. BandGang Javar's solo album Rose is also scheduled to arrive on July 17.
BandGang – In Too Deep (Tracklist)
1. In Too Deep
2. Come From That
3. Regular
4. Ain't No Problem (feat. SOB X RBE & ShredGang Mone)
5. Say So
6. Break It Down
7. Narcotics 2
8. Bag In (feat. ShredGang Mone, Shay Gooph & HP J Rock )
9. At My Door
10. Going
11. My Niggaz (feat. Mozzy)
12. G.A.N.G (feat. ShredGang Boogz)
13. Right After by BandGang
14. Sirens (feat. Lil Beno & Drego)
15. Whole Party
16. 5am
17. Facts
18. Rainman
19. Ball On You
20. My Type
21. Nobody (feat. Classic Chill)
22. Heavy (feat. ShredGang Mone)
23. No Rules (feat. Tooda & Nuk)
24. Back & Forth
25. Foreign (feat. Philthy Rich)
26. Realest Ever Get
27. Whole Life
28. Act Like Us
29. Not One Time
30. Walls Closing In