Chuck Inglish: "The Cool Kids Are Back For Real"
The beloved Chicago duo are reunited.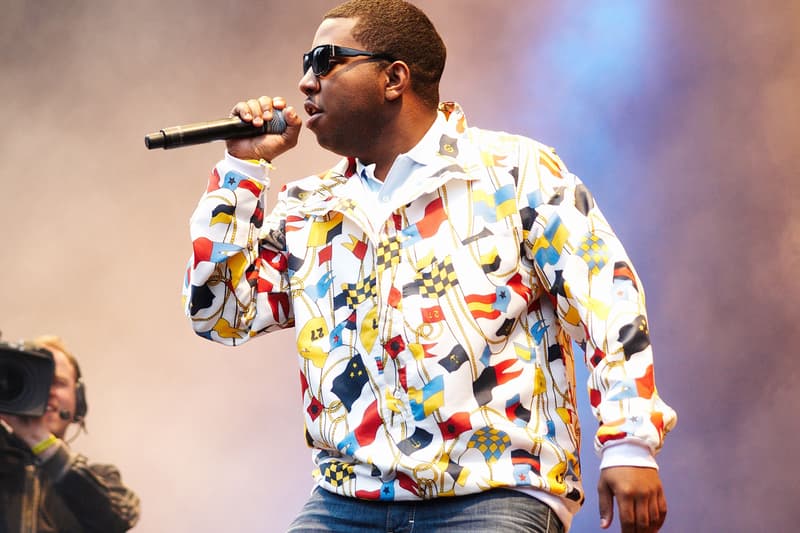 Last year, Chicago hip hop duo The Cool Kids suddenly announced that their highly anticipated album Shark Week wasn't going to be released anymore. On top of that, they also revealed that they "were never coming back." However, on Wednesday night, Chuck Inglish – one half of the beloved duo – took to Twitter to officially declare The Cool Kids' triumphant return. Inglish explained that he had called Sir Michael Rocks and realized that "nothing would feel better than us being the originators again." Chuck had the following to say in a press release:
"I called Mikey and realized nothing would feel better than us being the originators again. The Cool Kids are back for real. The hiatus is over. We missed being us. We refuse to let people down and not be the actual group. We been through too much. I can't say I've felt more complete as an artist than to be back with my brother to give the world what we started. I'm not saying it to pump fake. I've felt incomplete. I needed to bring us back for our sanity, and to give you that feeling is golden. We really got the juice now too. Watch how we cook. Nothing else matters to me than us being fresh as fuck on em. We really felt like we hadn't really finished what we started. They took our styles and ran off. We coming back for it all. Once I drop this album I just finished… We go to work ASAP. And Boldy is free. Everything is lining up."

- Chuck
Check out Chuck's tweets explaining the circumstances surrounding the reunion below.
I called Mikey and realized nothing would feel better than us being the originators again.

The Cool Kids are back forreal.

— CHUCK INGLISH 20/3 (@Chuckisdope) July 13, 2016
The Hiatus is over. We missed being us.

We refuse to let people down and not be the actual group. We been through too much.

— CHUCK INGLISH 20/3 (@Chuckisdope) July 13, 2016
So prepare for things to go back to they were suppsosed to be. The Cool Kids together is what is right in the world. It's on. P — CHUCK INGLISH 20/3 (@Chuckisdope) July 13, 2016
I can't say I've felt more complete as an artist than to be back with my brother to give the world what we started. — CHUCK INGLISH 20/3 (@Chuckisdope) July 13, 2016
I'm not saying it to pump fake. I've felt incomplete.. I needed to bring us back for our sanity… And to give you that feeling is golden — CHUCK INGLISH 20/3 (@Chuckisdope) July 13, 2016
We really felt like we hadn't really finished what we started. They took our styles and ran off. We coming back for it all. — CHUCK INGLISH 20/3 (@Chuckisdope) July 13, 2016