Pusha-T Announces 2018 'DAYTONA' Tour with Valee & Sheck Wes
The trio will take over North America this summer.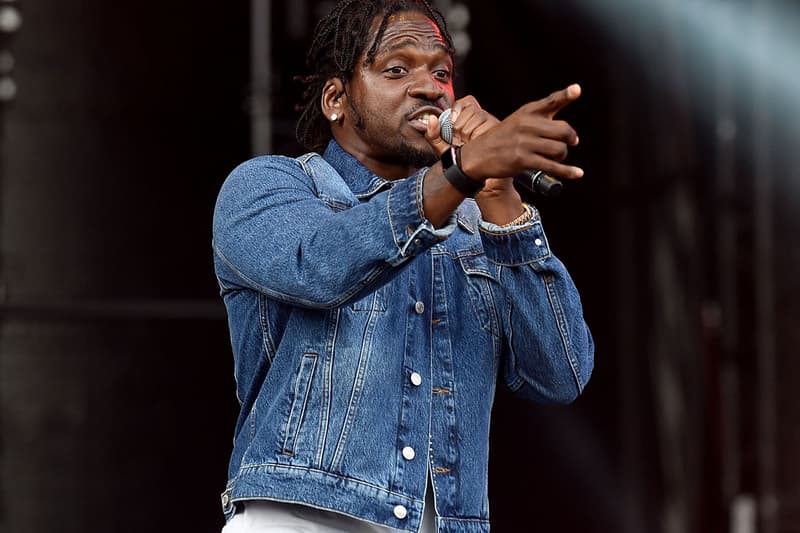 Fresh off the release of the video for "If You Know You Know," Pusha-T continues to support his recent studio album DAYTONA with the revealing of plans for the official tour in support of the effort.
Specifically, Pusha-T will link up with Valee and Sheck Wes for an expansive North American tour this summer. The trek will begin towards the very end of July, and is scheduled to continue until the final day of August. Major cities such as Denver, St. Louis, Detroit, Boston, Dallas and others are listed in the tour's itinerary.
You can check out the full list of dates for Pusha-T's forthcoming DAYTONA tour below, and head to Ticketmaster for official ticket information.
Recently, Pusha-T joined Alt-J and Twin Shadow for a special Colbert performance.
Pusha-T – 2018 DAYTONA Tour (Tour Dates)
31-Jul Denver Red Rocks
2-Aug Milwaukee Rave
3-Aug St Louis Pagent
4-Aug Kansas City Midland
6-Aug Detroit St. Andrews
7-Aug Grand Rapids 20 Monroe Live
8-Aug Chicago House Of Blues
9-Aug Cincinanti Bogarts
10-Aug Cleveland House Of Blues
12-Aug Boston House Of Blues
15-Aug Baltimore Soundstage
19-Aug Norfolk Norva
20-Aug Richmond National
22-Aug Mytle Beach House Of Blues
23-Aug Charlotte Filmore
25-Aug Houston House Of Blues
27-Aug St. Antonio Aztec
28-Aug Dallas House Of Blues
30-Aug Phoinex Press room
31-Aug Santa Ana Observatory