Mexico Fans Cause "Artificial" Earthquake After World Cup Goal
Due to "mass jumping."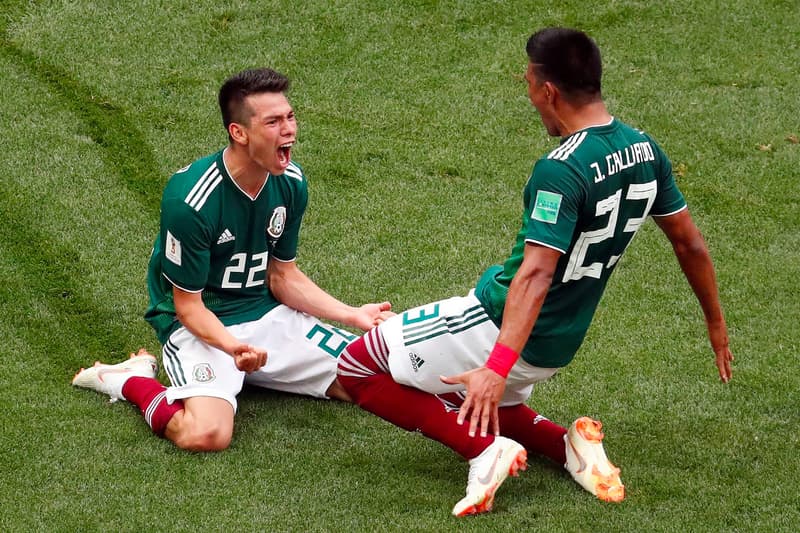 A small earthquake was detected in Mexico City on Sunday after star player Hirving Lozano scored a surprise victory goal against defending champions Germany during the 2018 FIFA World Cup, causing Mexican fans to jump in celebration.
The Institute of Geological and Atmospheric Investigations said that earthquake sensors registered tremors at two sites in Mexico City seven seconds after the game's 35th minute — the exact minute Lozano scored the winning goal. SIMMSA said that the "artificial" quake was "possibly because of mass jumping."
See the victory goal and the seismic activity below and share your thoughts in the comments. For more World Cup news, Cristiano Ronaldo was handed a suspended prison sentence and fine for tax evasion, just hours before Portugal's game against Spain.
El #sismo detectado en la Ciudad de México se originó de manera artificial. Posiblemente por saltos masivos durante el Gol de la selección de #México en el mundial. Por lo menos dos sensores dentro de la Ciudad lo detectaron a las 11:32. pic.twitter.com/mACKesab3b

— SIMMSA (@SIMMSAmex) June 17, 2018