21 Game of Thrones Actors You Didn't Know Are Musicians
The books weren't called 'A Song of Ice and Fire' for nothing.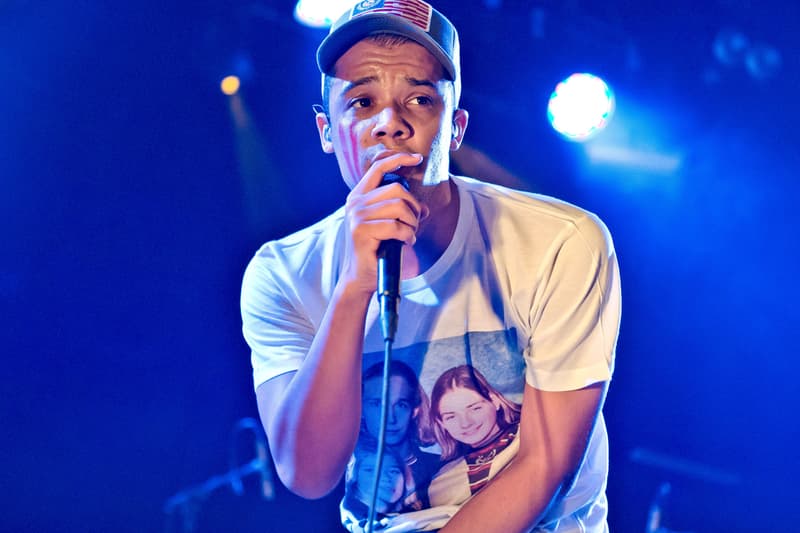 The sixth season of Game of Thrones, the biggest drama and the most talked about show on television has just concluded with the release of finale episode, "The Winds of Winter." No other show is able to rival GOT's record numbers of viewers, have such a diversely active international fan base and receive such widespread acclaim by critics. Its cultural influence is also vast, with the show being credited for the mainstream acceptance of the fantasy genre.
Music is also a big part of the show. The creators have also displayed their affinity for the art via various Easter eggs. Coldplay drummer Will Champion, who was part of a fictional wedding pant, played "The Rains of Castamere" leading up to the tragic events at Red Wedding in season three. Sigur Rós appeared in season four, also as wedding musicians for the doomed marriage of Margaery Tyrell and Joffrey Lannister. Metal band Mastodon make guest appearances as wildlings in season five and this season, Of Monsters and Men casted as traveling musicians for the theatre troupe that Arya connects with while in Bravos. Last year, Coldplay's Chris Martin helped produce a comedic 12-minute segment titled Game of Thrones: The Musical for Red Nose Day, which finds members of the cast delivering 16 satirical songs.
One thing, however, that even some of the most dedicated of fans do not realize is that many of the actors are actually musicians as well. From beatboxers to producers, DJs to singer-songwriters, drummers to accordionists, some are developed artists while others make music as a hobby or side-hustle alongside their acting careers. This shouldn't be too surprising though; after all, the series is based off of George R. R. Martin's fantasy novels titled A Song of Ice and Fire. Check out 21 actors and actresses from Game of Thrones who are quite the artists/musicians below.
BRONN
Jerome Flynn, Singer/Songwriter
As the half brother of South African-born English musician Johnny Flynn, Jerome is quite the music artist himself. He and British television drama Soldier Soldier co-star Robson Green also performed as Robson & Jerome in the late '90s, having released a version of "Unchained Melody" that hit No. 1 for seven weeks on the UK Chart, selling more than a million copies and becoming the best-selling single of 1995. Other UK No. 1s include "I Believe" and "What Becomes of the Brokenhearted." Their eponymous debut album and sophomore Take Two also reached No. 1 on the UK Albums Chart.
DAARIO NAHARIS
Michiel Huisman, Singer/Songwriter
Huisman is both a musician and a singer-songwriter. He formed the band Fontane with Roland van der Hoofd, Gilles Tuinder, Bas van Geldere, and Donny Griffioen in the early 2000s; their songs were on the soundtracks of films Costa! (2001) and Full Moon Party (2002), both in which Huisman played a starring role. After the crew disbanded, Huisman decided to pursue music on his own and released the singles "Deel Van Mij" in 2005 and "Geef Je Over" in 2006. In 2005, he dropped his debut solo album Luchtige Verhalen.
GREY WORM
Jacob Anderson (Raleigh Ritchie), Singer/Songwriter
Born and raised in Bristol, England, Anderson moved to London in order to launch his music career at the age of 17. Jacob has worked with Typesun and Plan B and in 2013, signed to Columbia Records and dropped a free three-track EP, The Middle Child, under the pseudonym Raleigh Ritchie. He followed-up with a second EP, Blue and Blue, in 2014 released his debut album, You're a Man Now, Boy during February of this year. He cites Erykah Badu, David Bowie, Jill Scott, The Smiths and Stevie Wonder as influences. Check out interview with Raleigh Ritchie here.
THE HIGH SPARROW
Jonathan Pryce, Singer
While Pryce is technically not a a solo artist or part of a band, he's fairly notable for his work and performances in musicals and musical films. Pryce decided he wanted to pursue that route after seeing Patti LuPone's performance in the original London production of Les Misérables. One of his more notable casting is starring with Madonna and Antonio Banderas in his first musical film, Evita (1996). He portrayed the Argentinian president Juan Peron, and the movie's soundtrack was an international success.
HODOR
Kristian Nairn, DJ
Other than casting as one of the most lovable characters on the show, there are a few notable things about Hodor aka Kristian Nairn. He is 6'11" tall and is also a progressive house disc jockey. Kristian was the resident DJ of Belfast club Kremlin for 11 years and between October 10 and December 13, 2014, went on a US tour called 'Rave of Thrones.' Nairn has spun with acts such as Scissor Sisters, Mylo, Calvin Harris and Alphabeat and has been part of bands like AJ Suzuki and Daddy's Little Princess.
ILYN PAYNE
Wilko Johnson, Singer-songwriter & Guitarist
While most viewers recognize him as a recurring character Ilyn Payne in the first and second season of the show, Wilko Johnson is best known for being a member of famous rock and blues band Dr. Feelgood in the 1970s — a band that has been credited as one of the founding influences of the English punk movement. Accordingly, Johnson is regarded as one of British rock's most influential and unique guitarists.
MELISANDRE
Carice Van Houten, Singer-songwriter
When she's not praying to the Red God, Melisandre of Asshai, aka Carice Van Houten is keeping herself busy with singing. The Dutch actress contributed her vocal skills on four songs on the Black Books soundtrack and released an album in 2012, titled See You On The Ice. Last year, she joined forces with fellow Dutch singer Michael Prins for the duet, "Fear Not."
OSHA
Natalie Tena, Singer-songwriter, Pianist & Accordionist
Osha, the character of Natalie Tena, has experienced all the tremors north of the North and ultimately found her demise south of it after meeting Ramsay Bolton. In real life, Tena is having an easier time as the lead ofBritish band Molotov Jukebox, where she functions as the main vocalist and accordion player. Molotov Jukebox released their debut album Carnival Flower (2014) in spring 2014, featuring their single "Neon Lights." Their second studio album, Tropical Gypsy (2016), was released on April 15, 2016 and was preceded by its lead single, "Pineapple Girl". It will be promoted on the band's 'Tropical Gypsy' tour in April and May 2016.
RAMSAY BOLTON
Iwan Rheon, Singer-songwriter & Guitarist
As arguably one of the greatest evil characters in tv history, Iwan Rheon understands how to command emotions of his audience. In real life, the Welsh actor is much more dedicated to music. Rheon started songwriting and singing at the age of 16. In 2010, he recorded his first solo work, the four-track Tongue Tied EP. His sophomore EP release, Changing Times, arrived in 2011 while his third offering, Bang! Bang!, arrived April 2013. His latest music work is his first full-length release, which was released in 2015.
SER LORAS TYRELL
Finn Jones, Producer
While his character has endured his most difficult season so far, Finn Jones continues to balance his two biggest passion in real life — acting and music. As for the latter, Finn is part of the London-based collective Human Effort and occasionally spins as a DJ. His SoundCloud page only features one song — at least it's over an hour long.
---
HIZDAHR ZO LORAQ
Joey Fry (Animal Circus), Singer-songwriter

THE HOUND
Rory McCann, Singer

JOJEN REED
Thomas Brodie-Sangster (Winnet), Bassist

KARL TANNER
Burn Gorman, Beatboxer

LOCKE
Noah Taylor, Singer-songwriter & Guitarist

ARYA STARK
Maisie Williams, Singer

ROS
Esmé Bianco, Producer

SAMWELL TARLEY
John Bradley, Drummer

SANSA STARK
Sophie Turner, Singer

THEON GREYJOY
Alfie Allen, Brother of Lily Allen
While not a musician himself, he is the brother of popular artist Lily Allen and is the subject of her 2006 song "Alfie." Because the song essentially talks about how lazy and unmotivated he was, Alfie wasn't too happy about it. She shares: "When I wrote 'Alfie,' nobody really knew who I was. At first he was really upset about it, because he thought that I was just pointing out all of his bad points and attacking him. I thought it was really flattering [Laughs]. I thought he'd be really, really happy because it proved to him how much I loved him, that I care about him, and I want him to do something with his life. I suppose his paranoia — induced by smoking so much weed — made him think, 'Why are you trying to be mean?'"
Bonus: TYWIN LANNESTER
Charles Dance, Dancer