Chelsea FC Scraps Plan for Herzog & de Meuron-Designed Stadium
The £500 million GBP renovation has been put on hold indefinitely.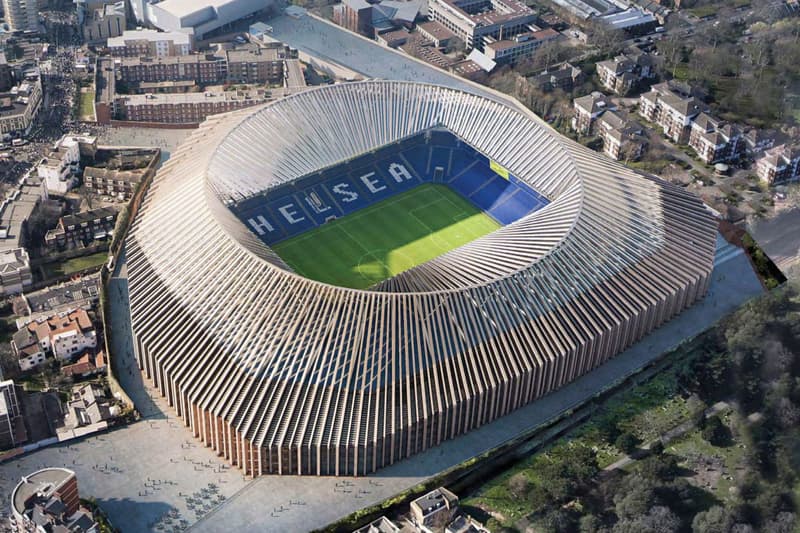 Swiss architects Herzog & de Meuron had big plans to renovate Chelsea FC's London stadium, but due to an "unfavourable investment climate," the move has stalled out. The £500 million GBP revamp — approximately $668 million USD — was introduced in 2015 and entered the planning phase last year, with aims to increase the building's spectator capacity. Though Chelsea FC hasn't confirmed the exact rationale behind canceling the plans, it did release a statement noting, "No further pre-construction design and planning work will occur. The club does not have a time frame set for reconsideration of its decision. The decision was made due to the current unfavourable investment climate."
This news breaks as the soccer club's Russian owner, Roman Abramovich, has faced difficulties in procuring a new UK visa, following his transition to Israeli citizenship. The architectural firm has yet to release a statement.
In other Chelsea news, Nike revealed the club's new kit just last month.