Travis Scott Says Songs on 'Astroworld' Are a Bit "Weirder" Than His Previous Albums
Drawing inspiration from some movie directors and films.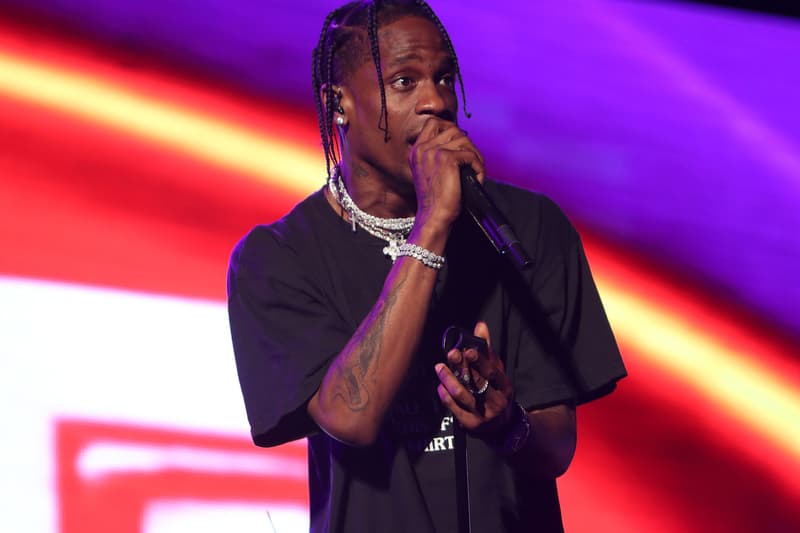 Travis Scott's Astroworld is one of the most anticipated albums of the year. In a recent interview with 032c magazine for their BIG FLAT NOW issue that's available to buy now, which HYPEBEAST has the exclusive online first look of, La Flame says that songs on Astroworld are a bit weirder than his previous projects.
"I've done a lot of music, bro," he says. "I make beats. Engineer shit. I try to sing on shit. I rap on shit. I'm always doing something new. The songs on this album are a little weirder than I ever had before. The one thing I've done on this album is rapped more than I ever have. I want people to get to know Jacques, you know what I'm saying?"
Travy draws inspiration from movies, pointing to directors Wes Anderson, John Hughes, and the film The Prestige directed by Christopher Nolan and starring Christian Bale, specifically. Scott also says that this album is a perfect balance of him listening to fans and following what he feels creatively. "It's more extensive. This album this album is kind've like what I want to do going forward, to be honest. Finding a balance between what you like and what your fans like is always a fight for an artist."
Check out the rest of the interview later today on 032c.