Stream Black Thought & 9th Wonder's 'Streams of Thought, Vol. 1' EP
All bars.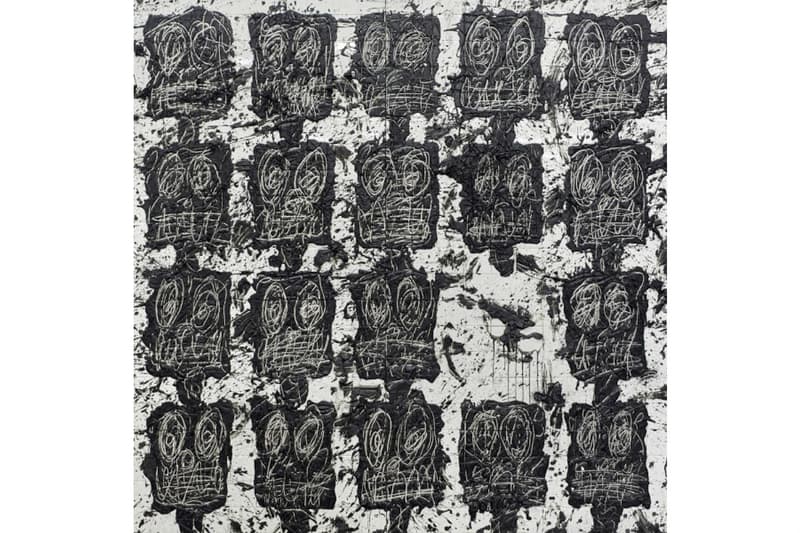 Despite being one of hip-hop's all-time-great lyricists, Black Thought has surprisingly, never released a solo project of his own. In fact, Black Thought loyalists have been calling on one for well over a decade and as of today, the legendary Roots member has finally delivered. Joining forces with revered hip-hop sound designer 9th Wonder, the 5-track effort finds the Philadelphian emcee taking us all back as he blazes the mic over some rhythmic 808's contrasted with various jazz and afrobeat samples. In addition, he's also joined by Kirby, Stles P and Rapsody on various tracks.
The project was also overseen by Jamla beat collective, The Soul Council, which consist of producers 9th Wonder, Nottz, Khrysis, E. Jones, Eric G., and Amp and Kash. Meanwhile, the cover was an art piece created by Rashid Johnson called "Untitled Anxious Audience," which played a significant role in the overall aesthetic of the EP.
"Visual art has always been an inspiration," Thought said on Instagram. "I was a visual artist when I was younger. Every type of medium, but it was my mode of expression before music. For this project I wanted the best artwork, especially from other Black artists with similar reference points. Rashid and I both explore memory. For Rashid it's through his materials. African soap and wax, both familiar to his childhood. His pieces have a internal rhythm (follow his hand marks). And it's about the individual and collective angst."