Custom Artist Designs a Gucci-Emblazoned Infinity Gauntlet
High-powered fashion.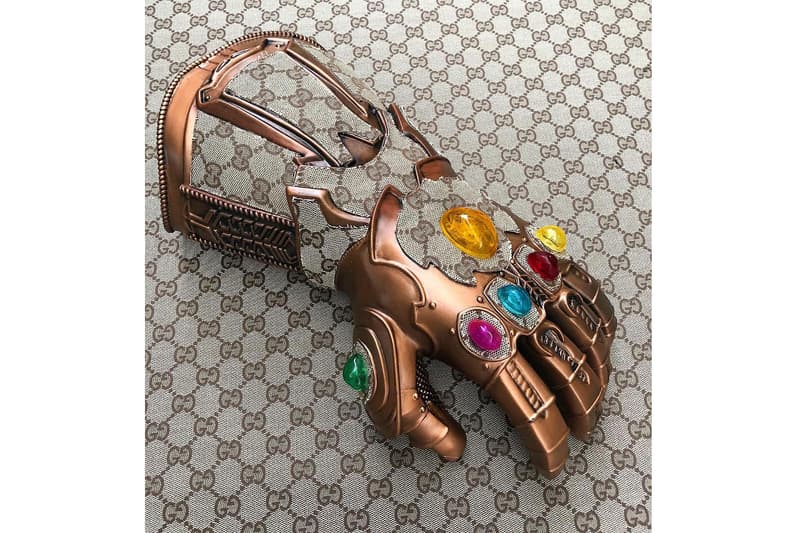 Although the hype surrounding Avengers: Infinity War has died down a bit, it hasn't stopped custom artist Steven Vasilev, better known as Zaptio, in creating a one-of-a-kind Gucci-emblazoned Infinity Gauntlet. Worn by the super villain Thanos himself in the film, the custom comes equipped with all six Infinity Stones, while hits of Gucci's iconic monogram print can be found under each stone and on the main wrist area. Take a look at the Gucci-inspired Infinity Gauntlet above and for more of Zaptio's work, head over to his official site.
Fans will have to wait until next May for Avengers: 4, which is currently undergoing reshoots.