Spotify Features Kendrick Lamar, Future & More In "Songs of Summer" List for 2017
Music's biggest records.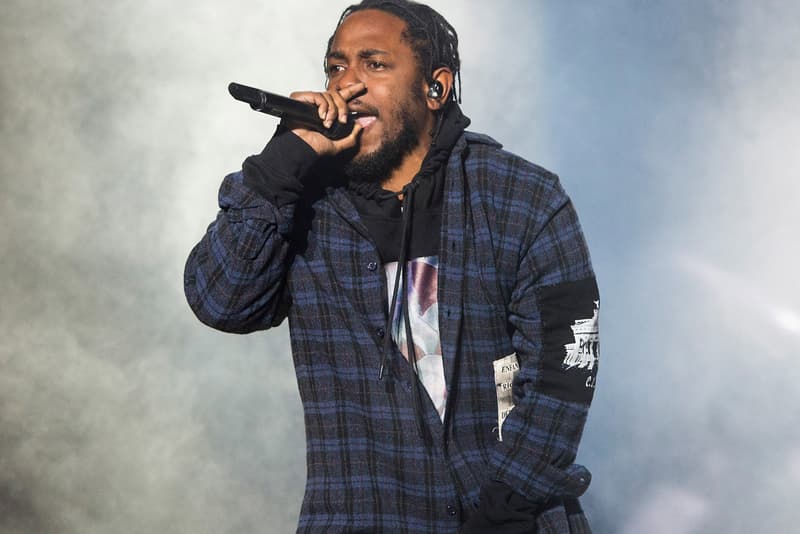 Streaming giant Spotify has unveiled its choice for this year's "Songs of the Summer." For this year's rankings of fan-favorites, Spotify looks to some of today's biggest artists for selections. Kendrick Lamar's DAMN. cut "DNA.," Future's "Mask Off," Katy Perry and Nicki Minaj's "Swish Swish," Lil Uzi Vert's "XO TOUR Llif3," DJ Khaled's star-studded chart-topper "I'm The One" and several other records have been chosen for such honors as "Best Trap Option," "Lounging by the Pool Song," "Song with an Important Message" and more. Many of the tracks featured on this list have already reached prestigious heights on the Billboard charts.
You can run through Spotify's entire "Songs of Summer" list for 2017 below.
Spotify's Songs of Summer 2017
Selena Gomez, "Bad Liar" (The This Song is Lit Song)
Liam Payne Feat. Quavo, "Strip That Down" (The Party Song)
DJ Khaled Feat. Justin Bieber, Quavo, Chance The Rapper, Lil Wayne, "I'm The One" (Lounging by the Pool Song)
Camila Cabello, "Crying in The Club" (My Summer Fling is a Disaster Song)
Lady Gaga, "The Cure" (Sunburn Recovery Song)
Shawn Mendes, "There's Nothing Holdin' Me Back" (The Road Trip Staple)
Katy Perry ft. Nicki Minaj, "Swish Swish" (Ultimate Club Banger)
Future, "Mask Off" (The Rap Cut)
Imagine Dragons, "Thunder" (The Dark and Stormy)
Kendrick Lamar, "DNA" (The Summer Workout)
Niall Horan, "Slow Hands" Summer Lazing Song)
Luis Fonsi, Daddy Yankee Feat. Justin Bieber, "Despacito" (Remix) (The Globetrotter)
Miley Cyrus, "Malibu" (Cruising to the Beach Song)
Logic ft. Alessia Cara, Khalid, "1-800-273-8255" (Song with an Important Message)
Lil Uzi Vert, "XO TOUR Llif3" (Best Trap Option)