Rumors of a Dual-Version Pokémon Title for Nintendo Switch Surfaces
Pikachu and Eevee versions.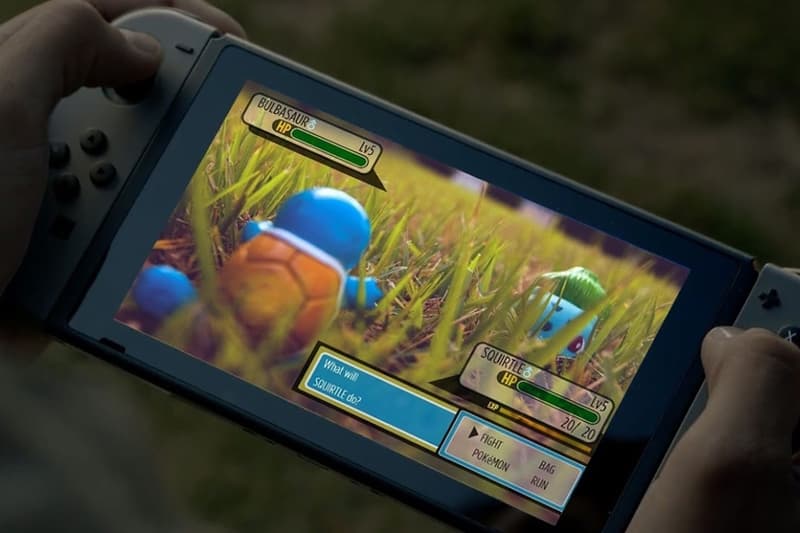 Following rumors of a Pokémon fighting game for the Nintendo Switch, information surrounding an upcoming console RPG recently surfaced.
According to the emerging details, the game will be called Pokémon: Let's Go and feature two versions centered around Pikachu and Eevee. Set to be officially announced later this year, the game will see a return to the Kanto region and build on the RPG gameplay that helped start the Pokémon franchise. Additionally, notes are pointing to a Pokémon Go integration with a peripheral device to enhance the experiential element of the game. With rumors pointing towards either a new Go Plus device or a motion control accessory to simulate PokéBall throwing.
Check out the leaked game logo and some of the surfaced rumors below and let us know if you're excited about a possible Nintendo Switch Pokémon RPG.
So do you guys like the names & the ideas behind these newly surfaced rumours Pokemon Lets Go Pikachu & Lets Go Eevee? pic.twitter.com/qWHddZWBh1

— RuffledRowlit (@Rigpop420) May 15, 2018
This is first, so I don't expect anyone to straight up believe me. I have a source that can confirm these leaks as true, I guess we'll find out in the future.

The games will be called Pokemon Lets go Pikachu/Eevee. pic.twitter.com/u3YNuCjIg2

— BasedAF Media (@BasedAF_Media) May 14, 2018