Oliver El-Khatib Goes Solo for OVOSound Radio Episode 22
No guest sets, but a handful of exclusives.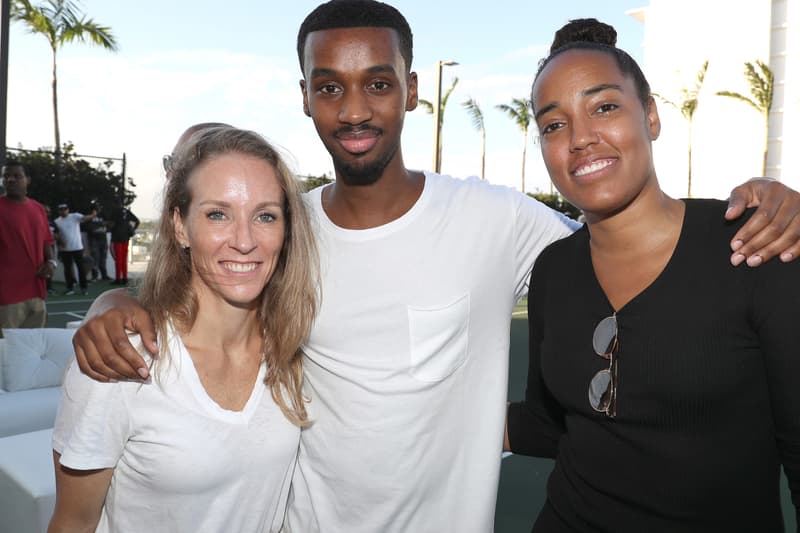 Drake's OVOSound Radio returned this weekend with its 22nd episode, and what it may have lacked in the guest department, it more than made up for in exclusives and premieres; namely, Oliver El-Khatib dropped YG's new single "Why You Always Hatin'?," which features Drizzy and Oakland's best up-and-comer, Kamaiyah, the Lil Wayne-featuring "Hype" remix, fresh tracks from Chance the Rapper, Boston's Cousin Stizz and others.
You can stream the full mix below and follow along with the tracklist, courtesy of the family over at HYPETRAK.
Oliver's Set:
*NEW* A.Chal – ?
Chance The Rapper – Mixtape (ft. Young Thug & Lil Yachty)
ScHoolboy Q – THat Part (ft. Kanye West)
*NEW* YG – Why You Always Hatin'? (ft. Kamaiyah & Drake)
Kanye West – Feedback
Chance The Rapper – All We Got (ft. Kanye West, Chicago Children's Choir)
Kodak Black – Gospel
Amir Obe – Detroit Cartier
P Reign – 1000
Drake – With You (ft. PND)
PARTYNEXTDOOR – Routine Rouge (ft.Rich The Kid & Ty Dolla $ign)
*NEW* Cousin Stizz – Gain Green (Drops Tuesday)
Drake – 9
Donnie – Pretty City
Hamza – Love
Safe – Driven (ft. Jay Whiss)
Lil Uzi Vert – Canadian Goose
Skepta – It Ain't Safe (ft. Young Lord)
Sampha – Timmy's Prayer
Frank Ocean – Pyramids
Drake – The Real Her (ft. Lil Wayne, Andre 3000)
James Blake – Modern Soul
Drake – Keep The Family Close
Drake – Summer's Over Interlude
*NEW* Drake – Hype (Lil Wayne Remix)
Cam'ron – Lord You Know (ft. Jaheim)
Jaheim – Fabulous (The Diplomat Remix)
Cam'ron – Girls, Cash, Cars
The Diplomats – This Is What I Do
Juelz Santana – One Day I Smile
Bone Crusher – Never Scared (The Takeover Remix)
Juelz Santana – Make It Work For You
Baby & Clipse – What Happened to That Boy
Birdman – Leather So Soft (ft. Lil Wayne)
Lil Wayne – Oops (Oh My)
Young Jeezy – Air Forces
Young Jeezy – Bottom Of The Map