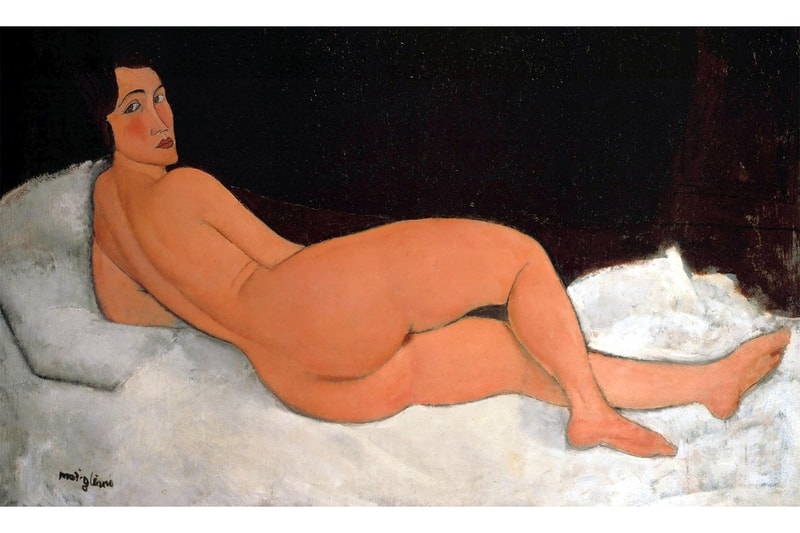 UPDATE: Modigliani Painting Sells for $157.2 Million USD
Exceeding the record pre-sale estimate of $150 million USD.
---
UPDATE: Following a world-record auction estimate of $150 million USD, Modigliani's reclining nude painting has sold for $157.2 million USD to an anonymous bidder.
---
Sotheby's recently announced the world-breaking pre-sale price of any artwork offered at auction. The work in question is a reclining nude painting by the late Italian painter and sculptor, Amedeo Modigliani, that currently has an estimate of approximately $150 million USD. The piece entitled Nu couché was made by the artist back in 1917 and it is just one of 22 reclining nudes ever painted by Modigliani. One of those nudes, excluding Nu couché, was purchased by Chinese billionaire Liu Yigian for $170.4 million USD during Christie's New York auction in 2015, as per The Guardian. The one for Sotheby's may fetch for an even higher price considering that it is the largest painting created by the artist.
As far as final sales are concerned, the most expensive painting ever sold at auction is currently Leonardo da Vinci's Salvador Mundi that hammered down a whopping $450 million USD. Picasso's Women of Algiers (Version O) trails da Vinci, paddling up approximately $179 million USD at Christie's New York in 2015. Sotheby's is set to auction Nu couché at its May Impressionist and modern art evening sale in New York. Head over to Sotheby's official website to learn more.
For more art news, take a look at Heritage Auctions' second streetwear sale featuring rare collectibles by KAWS, BAPE, UNDERCOVER, and more.