Marvel Is Set to Relaunch 'Avengers' Comic Book With Several Infinity War Characters
Including Black Panther and Doctor Strange.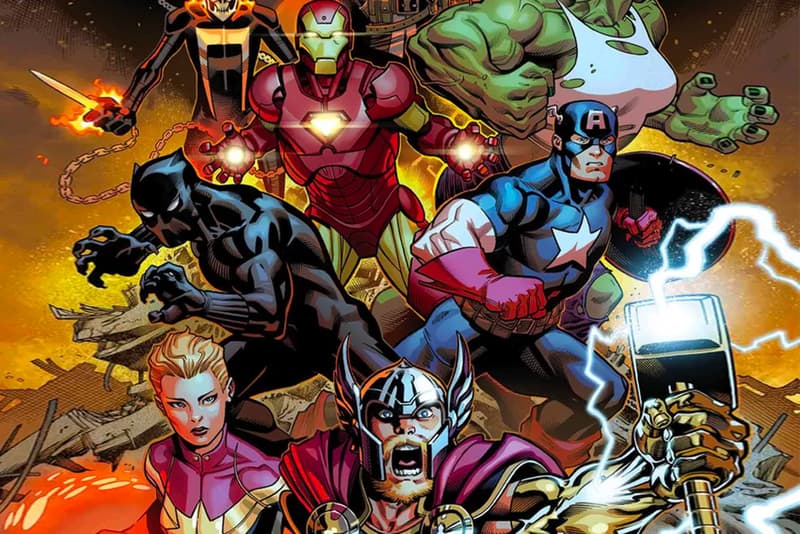 While Avengers: Infinity War continues to smash box office numbers — recently setting the record for the biggest opening weekend of all time, Marvel is looking to piggyback off the strength of its latest blockbuster film by relaunching its Avengers comic book series. By integrating several Infinity War characters into the fold, the hope is that long-time comic readers will return to the series, while also acting as a jumping-off point for fresh eyes who associate the supergroup through the Marvel Cinematic Universe.
Joining Captain America, Iron Man, and Thor are such fan favorites as Black Panther and Doctor Strange, with appearances from Captain Marvel who will make her big-screen solo debut next spring.
When asked to comment on the new comic, writer Jason Aaron had this to say:
"My aim with this series is basically, if you only read one Marvel comic — not that you should read just one Marvel comic, but if you did — if you picked this book up, this would show you the landscape of the Marvel universe issue after issue."
In case you missed it, the answer to "Where were Ant-Man and the Wasp?" arrives in new trailer.