Kanye West's 'My Beautiful Dark Twisted Fantasy' Was Almost Called 'Donda's Boy'
Apparently, Kanye was upset nobody cried during "Runaway."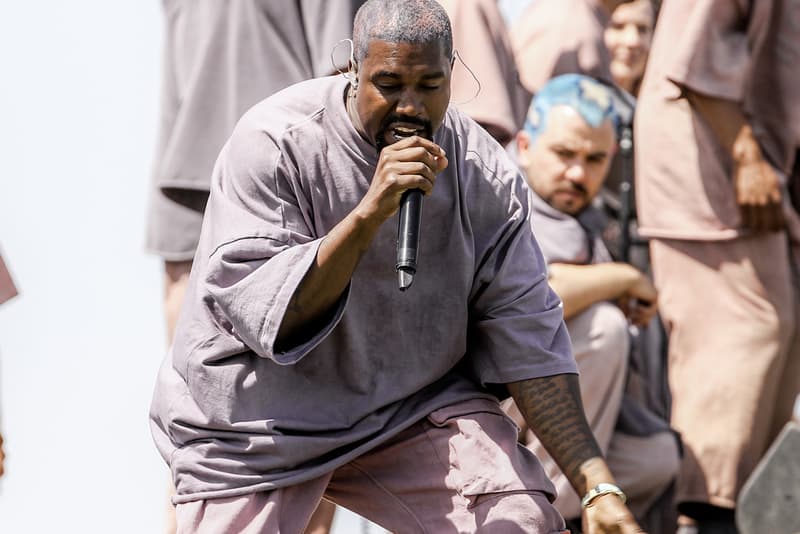 On episode 121 of ItsTheReal's 'A Waste of Time' podcast, guest Rory Farrell spoke with Eric and Jeff Rosenthal about his days interning at Def Jam during the time Kanye West was putting the finishing touches on My Beautiful Dark Twisted Fantasy. According to Rory, what's considered to be West's Magnum Opus, MBDTF was packaged completely different than the final product, and went under the title Donda's Boy.
West apparently came to the offices with a small child dressed similar to himself, yelled at employees for their horrible clothes, and said he wouldn't do business with anyone until everyone was in a suit. This was during the Rosewood era where West and the rest of the G.O.O.D. Music squad wore black suits. The following day, everyone was dressed in subpar suits when Kanye arrived again along with the child; the latter opened up the Louis Vuitton bag, threw a blanket over the conference table, and poured West "either white wine or water" according to Rory, into a medieval wine glass. "And Kanye says, 'I'm parched, we can begin now.'"
Rory continues "Kanye then takes out his laptop and starts playing MBDTF and at this time it was called Donda's Boy. The idea was he was going to do 10 tracks, and each track was going to be 10 minutes, "Runaway" was 20 minutes at the time. Pusha wasn't on it. Kanye was singing for 15 minutes of it maybe at the end."
The bonus track "See Me Now," had no Beyoncé on the hook at the time, Rory added. The single "All of the Lights" also lacked the Rihanna feature. "My Beautiful Dark Twisted Fantasy but it was just Kanye West," Rory said. "And it was amazing."
Listen to the full podcast below, and skim to the 42-minute mark for the Kanye story.