Brie Larson Shot Her 'Avengers 4' Scenes Before 'Captain Marvel'
The key to destroying the Infinity Gauntlet wielding Thanos?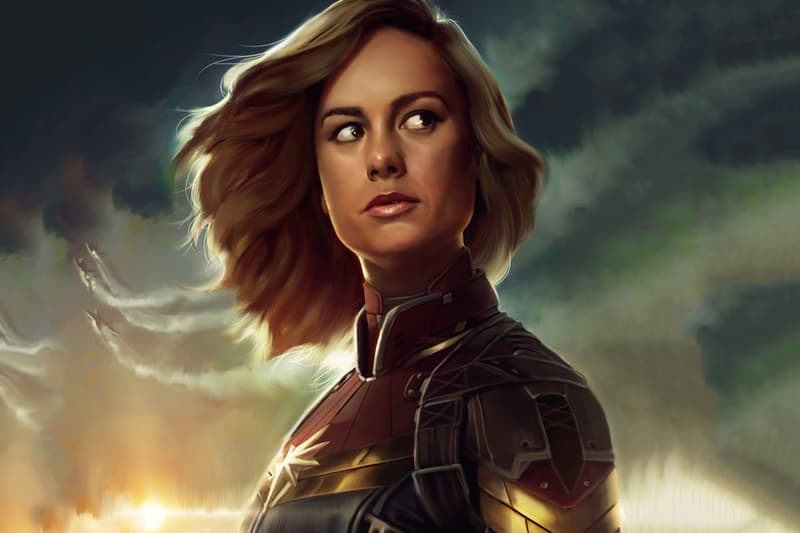 Marvel Cinematic Universe's next chapter, Captain Marvel, is set to hit theaters early next year. As fans eagerly await the debut of the female superhero, it's come to light that Brie Larson, who plays the pivotal character, actually shot her scenes for the still untitled Avengers 4 film before her Captain Marvel origin story.
Spoilers lay ahead for those who have not seen the film.
During Avengers: Infinity War's post-credit scene, Captain Marvel was teased, hinting that the key to destroying the Infinity Gauntlet wielding Thanos, would be, what many consider, the strongest Marvel hero. Stephen McFeely, one of the screenwriters behind Avengers 4, told Collider during an interview:
"We were in the position we were in with Spider-Man and Panther where Brie was going to have to shoot her scenes, I think it's okay to say, before she shot Captain Marvel. So, we can't really talk about what we decided, but it was clearly a conversation we had to have with Ryan and Anna who didn't exist yet before when we started that process. So, you are bringing directors on and were trying to set up something that will work for our movie and not screw up their movie."
Captain Marvel is set to open on March 6, 2019, while Avengers 4 opens on May 3, 2019. To make sure you're up to date before the film drops, be sure to read our feature: "Who Is Captain Marvel & What Can We Expect From Her First Standalone Film?"