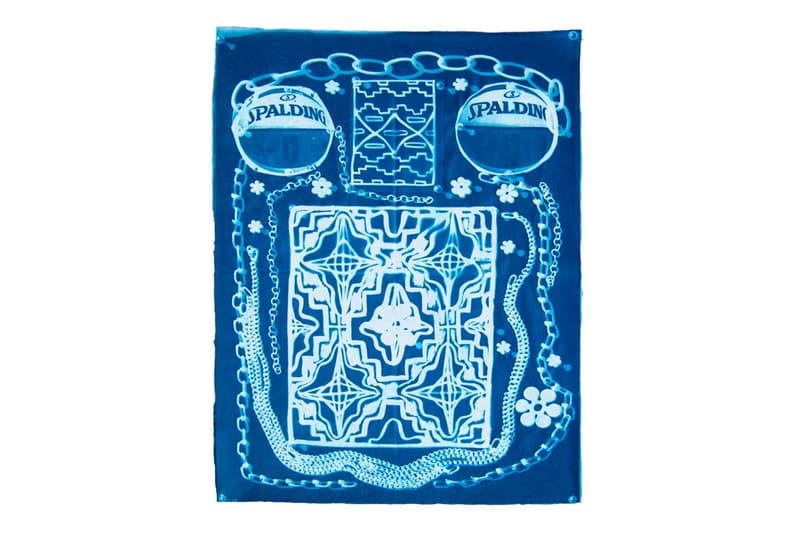 1 of 7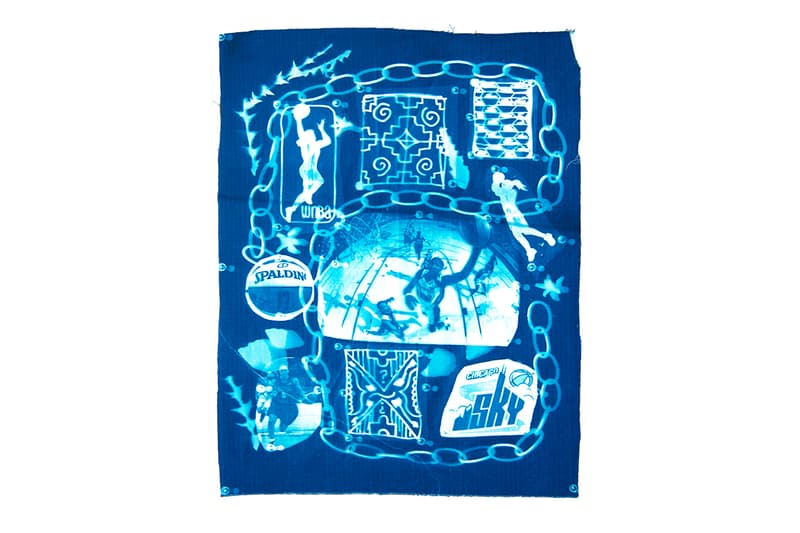 2 of 7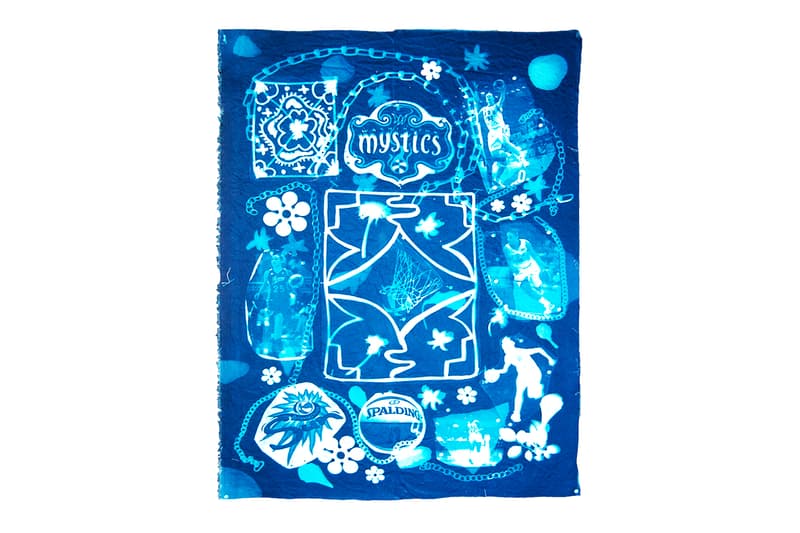 3 of 7
4 of 7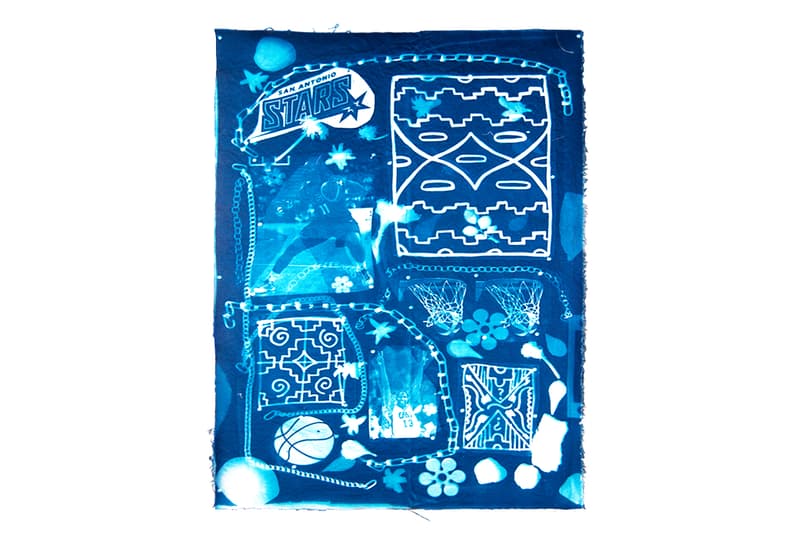 5 of 7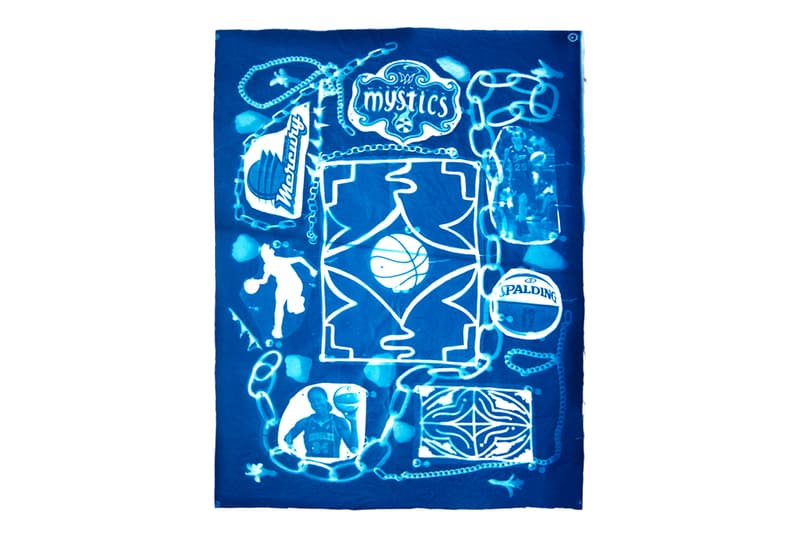 6 of 7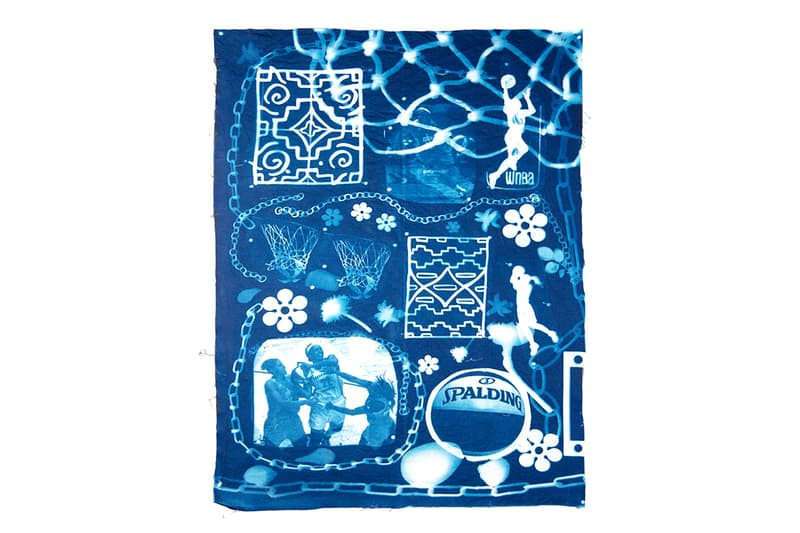 7 of 7
Andrea Bergart Brings "Peace, Love & Basketball" to Cyanotype Prints
Fabric artworks in radiant blue tones.
---
Brooklyn-based fine painter Andrea Bergart recently teamed up with Exhibition A on a striking selection of cyanotype prints on cotton fabric. Entitled "Peace, Love & Basketball," the limited series draws inspiration from Bergart's "passion for sports and movement," said Exhibition A. Moreover, WNBA teams are portrayed in the works alongside dynamic linework and collage-like motifs. "Bergart's free-flowing collage-like imagery mimics the women on the court: dribbling, shooting, celebrating, and slam-dunking on the competition," added the art platform. Collectively, Bergart created the works using a photographic printing process that produces a radiant blue print.
Each sized at 21 by 15 inches, a total of seven different iterations are now available for purchase at Exhibition A's official website for approximately $500 USD a piece. View the photos above and then preview artist Scott Listfield's upcoming "ALGORITHM" exhibition.