10 Slow Jams For the Introspective Soul
For fans of artists like Frank Ocean, Sampha, 6LACK, dvsn and Khalid.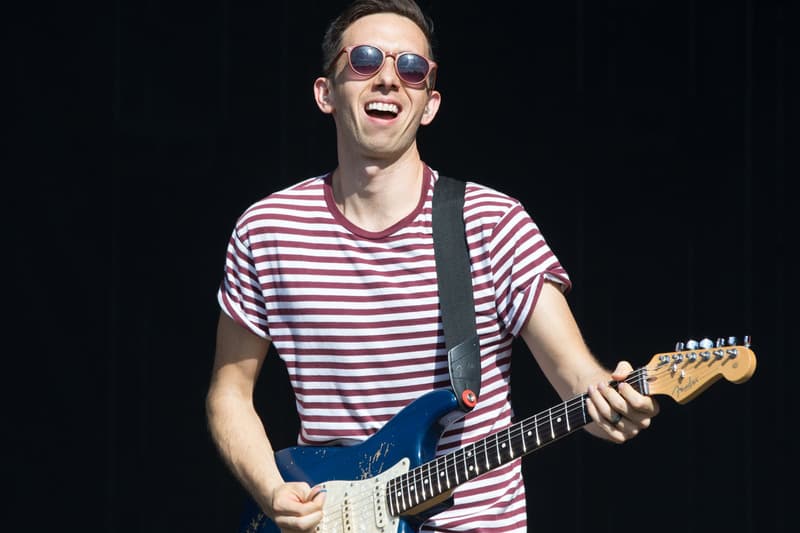 The last few years saw a revival of R&B/soul ballad songs, with the rise of artists like Frank Ocean, Bryson Tiller, 6LACK, H.E.R., Khalid, Daniel Caesar, Sampha, dvsn and others. Everybody loves a slow jam. A slow R&B or soul song can help one wind down, get contemplative and introspective, and especially aid in setting the mood for romantic activities. Even in a sonic horizon overflowing with rap, electronic, dance, indie and pop records, slow jams are able to continually establish its significance in today's music scene. In celebration of the greatness of the slow jam, we have gathered 10 exceptional R&B ballads for your listening pleasure.
SiR – Love You (Produced by Knxwledge)
SiR (real name Sir Darryl Faris) is TDE's newest member, signing with the Carson, CA label earlier this year. Born and raised in Inglewood, CA, SiR was raised by a mother who was a minister and sang regularly at church and with his four brothers. Originally choosing a career in basketball, SiR found his first big break at 23 when he put together a track for his brothers, who were signed as writers to Warner Chappell as WoodWorks. In 2015, SiR dropped his first mixtape Seven Sundays, then Her EP in 2016 and Her Too EP with TDE earlier this year.
Sonder – Too Fast (Produced by Atu and Dpat)
Sonder is a trio made up of producers Atu and Dpat, and vocalist Brent Faiyaz. Formed in 2016, their first featured appearance is on Faiyaz's "Lovely" from his A.M. Paradox project. Throughout the summer, Sonder kept releasing music on their SoundCloud without providing much detail. In October, the trio shared their biggest track to date, "Too Fast." "By definition, Sonder is the realization that each random passerby lives a life as vivid and complex as your own and with that," they explained. "Our unique experiences all flow into one another." In January, Sonder released their debut EP, Into.
Jordan Rakei – Alright
Jordan Rakei is a 24-year old singer-songwriter-producer born in New Zealand and is currently based in London. Stylistically rooted in D'Angelo-inspired soul, funk and R&B, Rakei debuted in 2013 with a self-released six-track EP titled Franklin's Room. Throughout the years, he's collaborated with FKJ, Ta-ku, Tom Misch and more. After releasing a handful of EPs, Rakei dropped a full-length studio album, Cloak, in 2016 — which only took him four months to make. He is currently preparing for his second album.
Vulfpeck – Wait For The Moment
Vulfpeck is a four-piece funk/soul group from Ann Arbor, Michigan. Formed in 2011, band founder Jack Stratton envisioned Vulfpeck as an imagined German version of legendary American session musicians of the '60s like Funk Brothers, Wrecking Crew and Muscle Shoals. Jack Stratton play the keyboards, drums and guitar, Theo Katzman plays guitar and drums, Woody Goss is strictly on keyboards while Joe Dart is on bass. The band has appeared on the Stephen Colbert show and occasionally works with different vocalists and musicians like Antwaun Stanley, David T. Walker, Charles Jones and Blake Mills.
Tiffany Gouché – Fantasy (Produced by Mndsgn)
Tiffany Gouché is another representative from Inglewood, CA, alongside SiR, on this list. In fact, the two have not only collaborated with each other several times, including on the J Dilla-produced "Bring It Back" and the Little Simz posse cut, "Just a Dose," they are also cousins. On top of being an incredible singer-songwriter, Tiffany is also a producer. "I'm glad that I'm a female producer and I want to make a statement 'cause it is a million different things," she told DXHQ. She has worked with a plethora of artists including Casey Veggies, Little Simz, MNDSGN and more, and has also written songs for Usher Raymond and the Pussycat Dolls with her cousins WoodWorks.
Nick Hakim – Don't Know
Singer-songwriter-producer Nick Hakim is a young artist based out of Brooklyn, NY. Born in Washinton, D.C. to Chilean and Peruvian parents, Hakim makes some of the smoothest and most intimate R&B, jazz and folk slow jams of this era. Before going solo, he appeared on Gizmo's Red Balloon album alongside the likes of Gwen Bunn and Casey Benjamin. In 2014, Nick released a pair of critically-acclaimed EPs, Where Will We Go, Pt. 1 (July) and Where Will We Go, Pt. 2 (September). Even though each of these are only five tracks in length, Nick was able to grow a steady and loyal fan base. Nick Hakim will drop his full-length debut, Green Twins, on May 19.
Berhana – Janet (Produced by Sapphire)
For the past few years, Atlanta has been more known for it's thriving trap scene and rap music compared to other forms of music. However, there is a vibrant music scene outside of rap, and Berhana happens to be one of the most talented freeform R&B singer-songwriters from the city. One of his most well-known songs, "Janet" (which is produced by Sapphire), speaks on the Aunt Vivian controversy in The Fresh Prince of Bel-Air, when the original actress was replaced by another at the beginning of the show's fourth season. Berhana can rap and also has a great singing voice, one that is comparable to R. Kelly's.
Moonchild – All the Joy
Moonchild is a neo-soul trio based in Los Angeles, California and comprised of Amber Navran, Mx Bryk and Andris Mattson. Formed in the beginning of this decade, the group has played nationally, opened for Stevie Wonder, Jose James, and Georgia Anne Muldrow, The Internet and more. and received cosigns from artists such as Tyler, the Creator, Jill Scott, Robert Glasper, DJ Jazzy Jeff, 9th Wonder and more. So far, they've released three full-length albums; Voyager is their latest.
Sabrina Claudio – Confidently Lost
The youngest of the list, Sabrina Claudio first found Internet fame as a teenager after she posted covers of music by popular artists like Beyonce, Mariah Carey, Bryson Tiller and Willow Smith on YouTube and SoundCloud. Born and raised in Miami, Florida, the 20-year old caught her first big breaks after appearing on songs by Classmatez and Duckwrth. In 2017, she released a debut EP titled Confidently Lost of smooth, low-key R&B ballads via Atlantic.
Jordan Bratton – Prisoner (Produced by Craven J & Jordan Bratton)
Jordan Bratton is a soul and R&B singer-songwriter-producer that is born and raised in New York. Since kindergarten, he has started singing in a choir. Eventually, he picked up the drums, piano, organ, guitar, bass and clarinet and at age 11, Bratton made it to Broadway. He joined the touring production of The Lion King and played young Simba. He released his first album in 2013, The Grey Area, which had 14 songs on it. After singing to RCA records in 2014, Bratton released his sophomore album YOUTH, which only contains 6 tracks.