Kanye West Approves Smokepurpp's "Lift Yourself" Remix
"Ayy, shout out J. Cole too, you know what goin' on."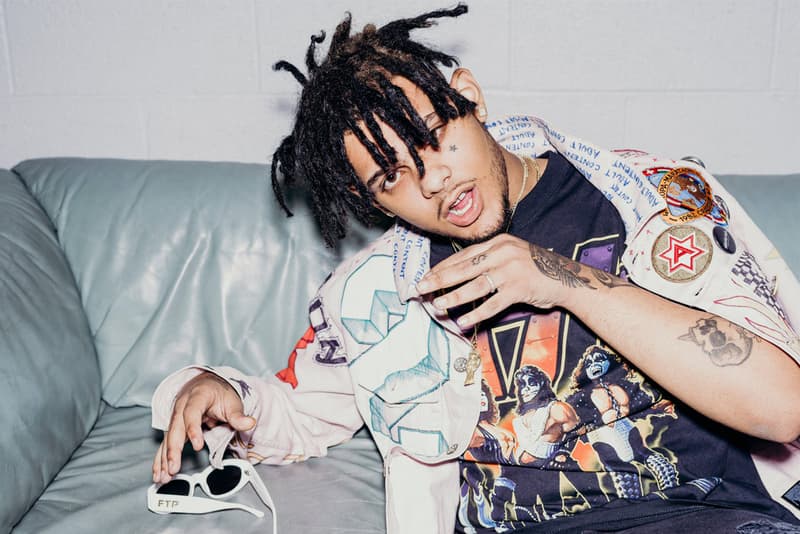 Although Kanye West just released "Lift Yourself," Smokepurpp recently released his take on the new track.
Shortly after releasing his remix on SoundCloud and his website, the South Florida rapper directed a message towards 'Ye, which caught Kanye's attention. Taking over Kanye's sample-driven track, Smoke delivers a range of ad libs while purposely failing to put together a rhyme scheme.
Kanye showed his approval of the remix, reposting the track with the caption "I'm posting this but not as a diss to J. Cole, I love J. Cole. I also love where Purp took his flow." The reason for the disclaimer is that Smoke calls out Cole on the remix before showing off his take on Kanye's unusual flow. The two rappers have been brewing up beef, as Smoke has openly expressed his dislike for Cole well before the KOD rapper seemed to reference Smoke amongst others on his latest album.
Listen to Smokepurpp's remix of Kanye West's "Lift Yourself" on Smokepurpp's website and let us know what you think.
For more music news, Post Malone's Beerbongs & Bentleys recently crushed Spotify's first-day global streaming record.
I'm posting this but not as a diss to J Cole. I love J Cole. I also love where Purp took his flow

— KANYE WEST (@kanyewest) April 29, 2018